On Boston Common This July, Another Chance To Go Outside The Box
Outside the Box will return in July for its third year of free theater, live music, dance and more on Boston Common.
At an announcement event on the Common Monday morning, festival artistic director Georgia Lyman announced headlining bands Smash Mouth and Daughtry. The festival, which runs July 13-17, will feature 100 acts across five performance spaces.
Though festival founder Ted Cutler will pony up a substantial portion of the approximately $2.5 million budget, this is the first year Outside the Box has signed up a major corporate sponsor (in the form of Capital One) as the festival's lead, or "title," sponsor.
"We're doing it here in the city of Boston because I happen to love the city of Boston," Cutler said of the festival. "We invite everybody to come and enjoy this, and it's on me."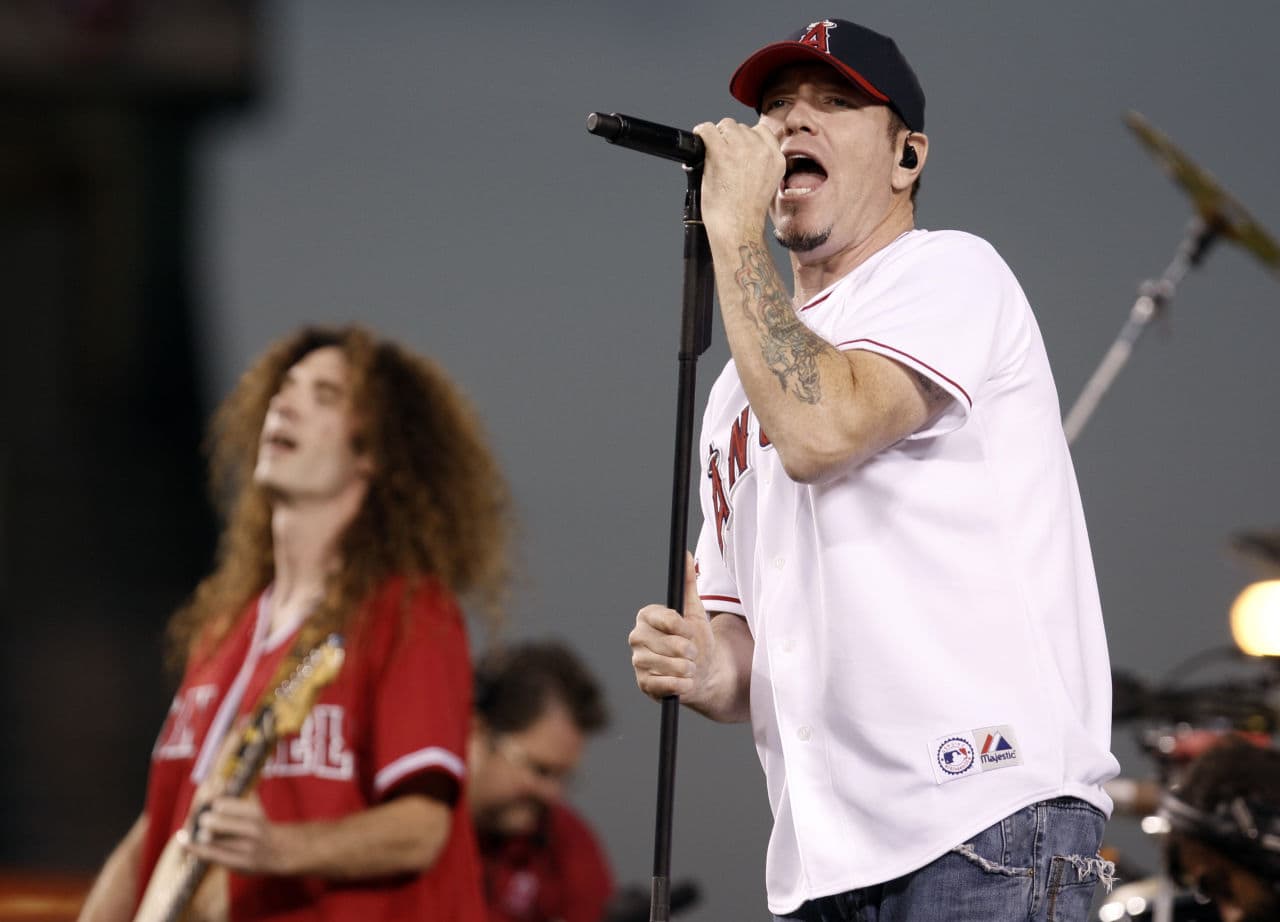 Though national acts do much to attract crowds, festival organizers say Outside the Box is chiefly a way to showcase the city's smaller performing arts groups. Lyman, a busy local actor, identified dance troupes Boston Ballet II, Ruckus Dance and Rainbow Tribe, plus musical performers Opera Hub and Analogue Heart, as among the many who will be included in the lineup.
"It's a wonderful opportunity to be able to present them on a huge stage," Lyman said after the announcement, "at a massive festival. And the goal is to turn this into a destination event, so everyone can see the wealth of talent that we have right here. So while we do bring in acts and invited guests and headliners to sort of draw the larger crowds, the goal is for people to stick around and see what we have right here."
National acts booked for the festival's two prior years included Los Lobos, Kacey Musgraves, Gin Blossoms and Taj Mahal. Many more of this year's performers are still to be announced. Main stage performers on the festival's Saturday night this year will be curated by 92.5 The River.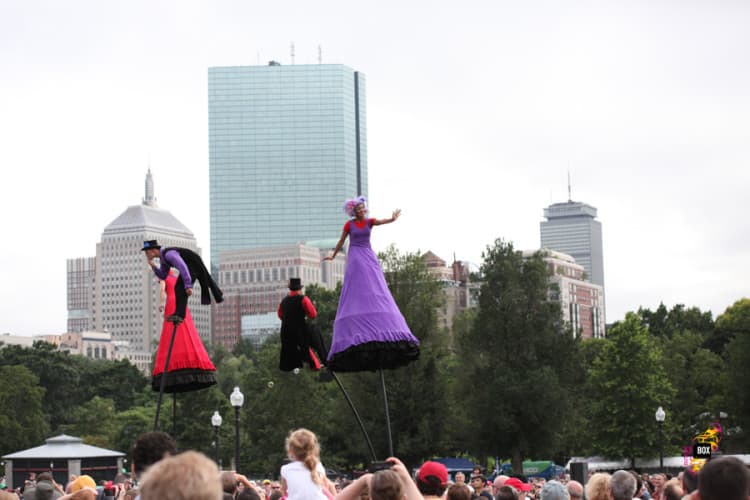 Outside the Box debuted in 2013 in a more expansive form, spanning nine days and venues at Boston City Hall Plaza as well as Boston Common. Though it generated large crowds, it experienced a troubled planning process that included the resignations of its artistic director and associate curator months before the event. That inaugural year also saw budget overruns, with Cutler reportedly contributing most of the festival's $5 million expense. The festival stayed dark in 2014 before returning last year.
This year's event follows up on the more compact iteration of the festival that drew an estimated 350,000 people over six days last summer.
Though it still runs on the motor of its founder's philanthropy, the emergence of Capital One as lead sponsor, and the streamlined administrative operations of the festival — with Lyman, who was among those who resigned the first year, still back on board and Susan Shields Darian in place as managing director — suggest a path toward sustainability for this free event. When discussing the festival in 2013, Cutler said he hoped it would become an annual happening that would eventually be taken over by the city or the commonwealth.
Boston Mayor Marty Walsh, also present for the announcement, put Outside the Box in the context of the draft report by Boston Creates made public last week, which cites the difficulties faced by many smaller arts-related groups in the city's neighborhoods and a perceived lack of accessibility to existing facilities and events.
"We released our cultural plan, the draft plan, the other day and this is in line with what we talked about — doing more festivals, having more opportunities for people to come out and enjoy themselves," Walsh said.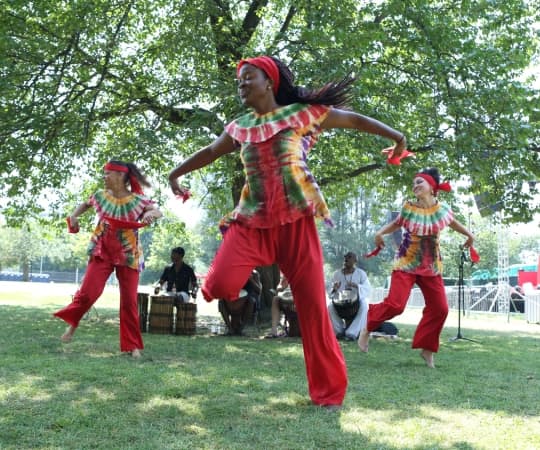 In an interview, Cutler said part of his motive is to make performing arts accessible to more people.
"We want to make sure that everybody in the city, not just the haves but the have-nots also, can come and see performing arts, because performing arts, for these wonderful kids, change their lives. And that's exactly why we do it," he said.
Cutler predicts that the exposure for area performers will also help spur increased financial support for the arts. He cited the fundraising drive he co-chaired for Greater Boston Food Bank, which raised $35 million for a new facility.
That effort was so successful because potential donors "understood what hunger is," he said. "We have to get everyone to understand what the performing arts are, now. They'll feel the same way about that."