Forecast: Dry Times Continue With Mild Temperatures
This article is more than 4 years old.
Tuesday felt like a much better day than Monday. Temperatures were more like what they should be for the middle of May.
The storminess to our south is mostly going to remain there for the next several days. Today, in spite of the fact we will see a mix of sun and clouds tomorrow, none of the clouds will produce any rain.
The pollen count remains very high after this week's dry conditions and the strong wind over the weekend. Until we see some significant rain, the pollen will remain high.
Tomorrow some cold air thousands of feet high in the atmosphere will help to produce a few showers and perhaps a thunderstorm. The greatest risk for these will be across southern New Hampshire and western Massachusetts.
The chance of seeing one of these showers close to Boston is about 20 percent; put another way, there's an 80 percent chance your area stays dry.
Friday is my pick of the week. This doesn't mean other days aren't nice, but Friday seems like the picture perfect day with highs in the 70s, light winds and still no humidity to notice.
There will be a storm to our south this weekend. Saturday is dry, but there is a chance that on Sunday this storm comes close enough to bring clouds and perhaps showers. The northern extent of any showers is still questionable, but stay tuned to forecasts through the week for any updates.
You can follow David's weather updates on Twitter at @growingwisdom.
---
Today: Lots of clouds south of Boston, partly sunny elsewhere. Highs 60-68. Coolest at the coast.
Tonight: Partly cloudy and pleasantly cool. Lows 45-50.
Thursday: Mostly sunny and pleasant. There is a chance of a pop-up shower or storm west. Highs 65-74.
Friday: More sunshine and warmer. Highs 70-75, cooler 60s at the coast and Cape Cod.
Saturday: Mainly sunny and warm. Highs 71-75.
Sunday: Partly cloudy. Highs 67-72.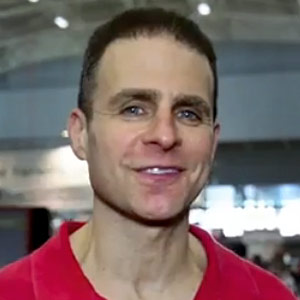 David Epstein Meteorologist
David Epstein is WBUR's meteorologist.