The Kills: Amped-Up, Guitar-Driven, Blues-Infused, Punk Rock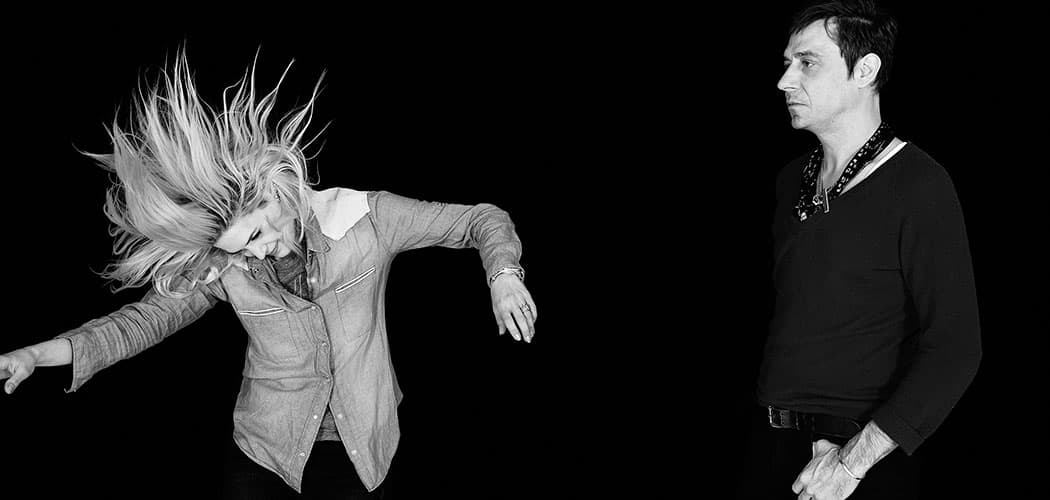 This article is more than 5 years old.
Some rock 'n' roll bands have this strategy: They launch a tour prior to an album's release as a way of testing the waters with a handful of new songs syncing up with old favorites.
The Kills — guitarist (and sometime singer) Jamie Hince and singer (and sometime guitarist) Alison Mosshart — played Boston's Paradise Rock Club on Sunday, May 15, and will do so again this Thursday, May 19. On Sunday, they played five songs from their fifth album, "Ace & Ice," which doesn't drop until June 3.
It wasn't supposed to work out this way.
"If you really need to know the strategy, it was to have the album out about a month or two ago," says Hince, with a slight laugh, on the phone from Atlanta. "It just ran away with us. We were just missing deadlines. We were navigating some stormy seas and quite a lot of things were going on out of our control. That's why we're doing it like this. The album was due to come out in April."
About a third of their 70-minute set came from "Ash & Ice" and the songs meshed perfectly with the catalog picks. It was amped-up, guitar-driven, blues-infused, punk rock, delivered by Mosshart and Hince, augmented by touring bassist/keyboardist Scott Paterson and drummer Jonny Scott.
They kicked off with the chaotic howler "No Wow" and moved into a full-throttle set that drew songs from throughout their career. Despite being wired to a pedal board, the slender Hince was constantly on the move, regularly taking his guitar to the center of the stage where he sang, shook extra reverb and feedback from his instrument, and with the aid of his flat-sole shoes, slid back to his microphone with footwork that would make James Brown proud.
Mosshart appears to have shifted into a higher gear. Once, she was an eyes-closed, long-hair-in-her-face performer, someone who paced and prowled the stage. Sunday, she planted her boot firmly on her monitor, reached out and over the crowd, and pulled us in with a confident ferocity and occasional vamp.
Two of the new songs unveiled were "Doing It to Death" and "Siberian Nights." The former is the album's pre-release first single, and the video features a funeral procession and Mosshart flopping all over the hood of a car. It has been reported by some of the English press that the video represents the dissolution of Hince's four-year marriage to supermodel Kate Moss, with Mosshart resembling Moss. (Hince and Moss are in the process of divorcing.)
"I know there's a couple of stories about it and it made me laugh," Hince says. "That seemed pretty desperate. I think it might have been the only time certain journalists at The Sun noticed that Alison had blonde hair and smoked. [On our part] it is absolutely not intentional.
"Siberian Nights," played during the encore, started with shrieking, "Psycho"-like guitar stabbings, Mosshart and Hince sang of what turns into a homoerotic fantasy in the mind of Vladimir Putin.
"There's a lot of sexual imagery and sexual bragging," says Hince. "It was originally called 'Me Tarzan, KGB,' just this primitive caveman thing. I wanted it to have that bravado and bragging like those old hip-hop songs. And I wanted it to be Putin being like that. Then there's a scene in the middle eight where he's so sick of being so masculine he just wants to cuddle with another man and get back to being a tyrant the next day."
That was among the songs that was sparked by a Trans-Siberian Express trip Hince took. "It was a songwriting excursion," he says, "to deliberately reset myself. I knew that I wanted the next record to be really a different chapter. I felt like I'd got writer's block. I needed a writers' retreat or something — but there's something about writers' retreats that are so dull and boring and I didn't want to be stuck in the forest. I wanted to be moving, like I was riding on the future and the train seemed perfect. I thought it would be a great starting point for some kind of icy, paranoid romantic record — which it didn't turn out like in the end, but I needed that starting point."
Hince had to overcome a physical problem, too. He slammed his left hand in a car door and underwent multiple surgeries. The damage that remains is to his left middle finger — he has just 5 percent usage — and it forced him to relearn his instrument.
"I'm fine with it," he says. "It's a bit more strain on my other fingers. I'm in pain more, but I play guitar better. I've had to think about it a lot more. It used to be that my heart was in tune with my hands, but now it's my brain and it makes for better guitar. I was always more about the right hand, strumming, and I was never a very orthodox guitar player. I always operated with that notion that ideas were more important than ability, so I just had to adapt my ideas a bit. It hasn't really hindered me."
Hince says he can no longer play major barre chords, which require four fingers; he can play minor barre chords, where the middle finger is lifted. "I spent a lot of time transposing certain chords and learning how to play them a different way where I use my index finger and my little finger and my ring finger."
Hince and Mosshart are an unusual duo — she's American and he's English, though he now lives in Los Angeles. They've been writing and performing together for 16 years, with Mosshart taking breaks, starting in 2009, to join Jack White and sing with The Dead Weather. As to thoughts of that collaboration splintering The Kills, Hince says, "We laugh about it. It never ever has crossed our minds."
Hince and Mossback, who lives in Nashville, write separately. The general perception about them is that they're a case of opposites attracting, each bringing something different to The Kills party.
"Yeah, we bring different things to the party," quips Hince. "She brings a car and I bring drugs and alcohol. No … I don't know if we've grown into this thing where we complement each other — my weak points are her strong points and vice versa —but we do tend to have an opposite approach to things. Her life is very disciplined, ordered and routine, but when she writes songs it just entails an explosion. And for me, my life is just chaos, but when I'm sitting down and writing songs it's very thought-out and regimented.
"It's really coming at things from two entirely different angles. I'm deliberately going in search of things, almost like music is treasure and I've got to go hunting for it and dig it up. Alison's been the same since I've known her — her inspirations The Velvet Underground, Captain Beefheart, Neil Young, Bob Dylan. And that's kind of what makes it The Kills: Alison, who's deep-rooted and confident in what she believes in, and me who's just like running trying to find the thing that is going to make us something."
Songs come together when they meet up. Sometimes they're rearranged, take on different colors. "They're really open to interpretation," says Hince, admitting he was a bit dictatorial on "Ash & Ice."
Hince says that somehow he felt that he and Mosshart had to keep proving their prowess as a duo. "This time out I had no restrictions about musicians," he says. "I felt like the sonic spectrum of The Kills was really important. I felt that we'd sealed it, proven that The Kills were a two-piece band at the heart and soul of it and we could make a record with a much wider spectrum. This record has got a lot more sonic layers on it and it was following my fascination with dub and dancehall and all that production. It felt like we were ready to have a few more frequencies on board."
When people see The Kills they see a serious band, serious about fun, yes, but also about mixing in anxiety, angst and tension. Slabs of darkness and noise. Hince admits he understands if people feel he and Mosshart may be a bit intimidating.
"I accept that," he says. "We always put it down to nerves because we were so nervous when we performed we'd come across as a bit arrogant and that got translated as style over substance and being too cool for school."
He pauses as that sinks in and amends, "I am too f-----g cool for school."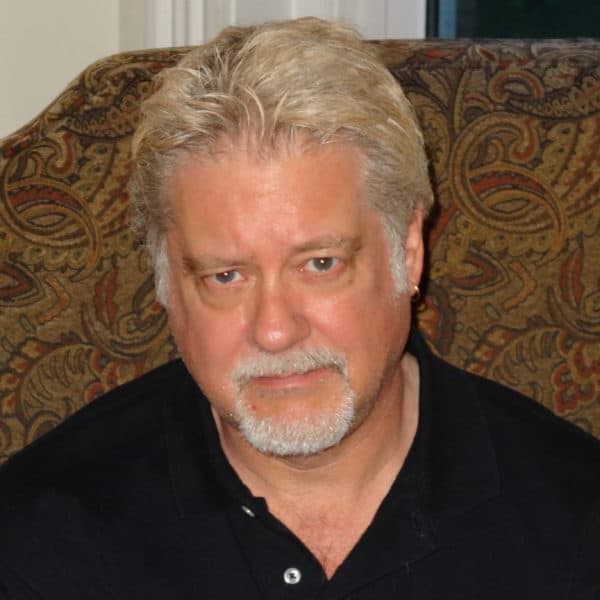 Jim Sullivan Music Writer
Jim Sullivan writes about rock 'n' roll and other music for WBUR.