Forecast: Weekend Won't Have Perfect Weather, But It Won't Rain Much Either
This article is more than 4 years old.
A couple of sprinkles yesterday did nothing to alleviate the recent spell of dry weather. There were some heavier showers across central and western Massachusetts, but in general we missed the rain.
Today is most certainly the nicest of the next several days. There will be generally sunny skies and light winds. Temperatures will be pleasant and overall this will rank as a super day.
The weekend forecast is tricky. There will be a fairly potent ocean storm south of New England. The storm is moving slowly and getting slower and there is a significant rain shield associated with this.
In spite of the fact it would be wet Sunday, I would love to see us get the rain. We need rain badly and it's been a long time since we had a widespread rainfall.
The most likely time for the rain is Saturday night and Sunday morning. The areas with the greatest chance of rain are southeastern Massachusetts, Cape Cod and the Islands, although showers could make it to the New Hampshire border.
One of the reasons the pollen count is so high is because the air hasn't been cleaned by rain for over 10 days.
If you are planning outdoor activities this weekend, Saturday is the driest and sunniest day. Sunday will still have periods of dry weather, but with lots of clouds and a wind off the cool ocean, it won't be a great afternoon. However, if you are running or biking long distances Sunday, it will be perfectly cool, just remember to dodge the raindrops. Have a nice weekend.
You can follow David's weather updates on Twitter at @growingwisdom.
---
Today: More sunshine and warmer. Highs 70-75, cooler 60s at the coast and on Cape Cod. Some puffy clouds in the afternoon.
Overnight: Mainly clear and comfortable. Lows 44-50.
Saturday: Mainly sunny early then clouding up. Highs 68-76.
Sunday: Chance of rain. Highs 58-66, warmest west of Route 495.
Monday: Partly cloudy and pleasant. Highs in the 60s.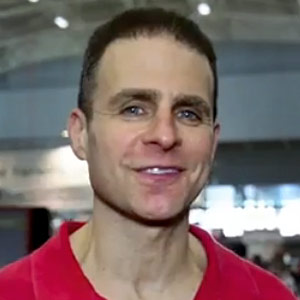 David Epstein Meteorologist
David Epstein is WBUR's meteorologist.