MBTA General Manager Frank DePaola To Retire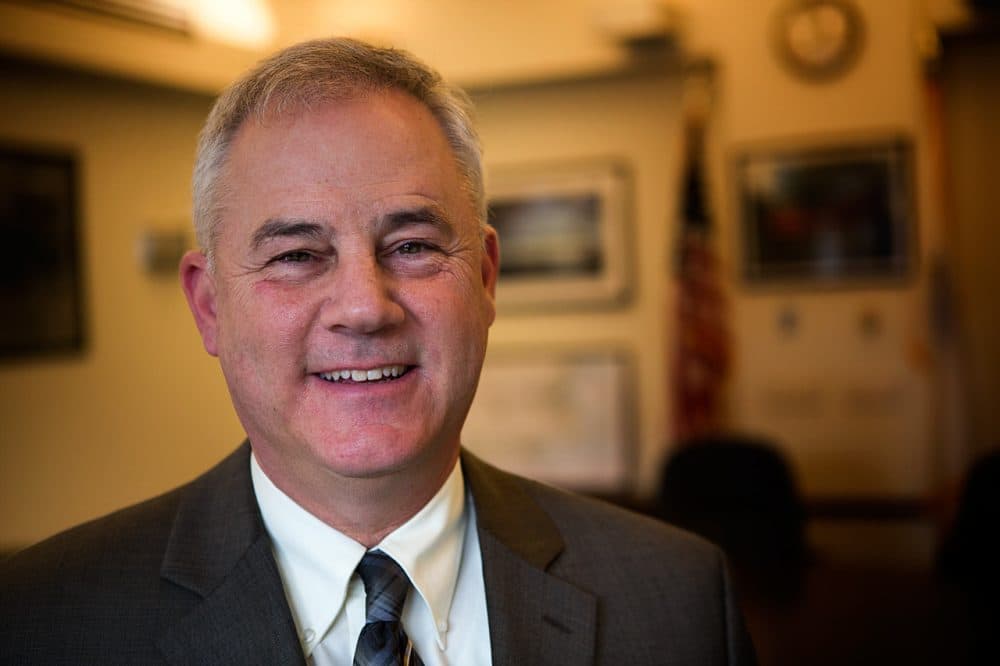 This article is more than 4 years old.
Frank DePaola, the MBTA's general manager, announced Monday he will be retiring when his appointment ends on June 30.
He says he is battling cancer and needs more time to focus on his health.
"My decision to retire is a difficult one but I cannot continue to spend the countless hours that the job demands while continuing needed treatment," DePaola said in a statement issued by the T.
DePaola, who's formerly the state's highway administrator, took over as MBTA general manager more than a year ago after Beverly Scott stepped down during a stormy winter that tested the T's resilience.
Since then, the agency — now under the purview of a fiscal control board -- has scaled down plans for the long-awaited Green Line Extension project, opened the renovated Government Center Station, raised fares, and ended the late-night service pilot program.
In the T's statement, Gov. Charlie Baker praised DePaola's dedication to the beleaguered system.
"Frank has been the kind of General Manager that the MBTA needs, someone whose management style has helped the MBTA to increase the public's confidence in the transit system's performance while also leading the T workforce during a period of change," Baker said.
Brian Shortsleeve, the T's chief administrator, will assume the role of acting general manager beginning July 1, according to the statement.