Forecast: Memorial Day Weekend Will Be Mostly Warm — A Few Showers Possible
This article is more than 4 years old.
Boston finally reached and then exceeded 80 degrees Wednesday as the winds turned to the west late in the afternoon.
Temperatures at Logan Airport were in the lower 70s much of the day before the wind shifted. Once the breeze stopped coming off the water temperatures rose 15 degrees and Boston reached the upper 80s.
These wild swings are typical of coastal areas in early summer. The ocean is still very cool and any slight deviation in wind changes temperature dramatically.
The next several days will feature an active, but overall warm pattern. There is the chance of showers and thunderstorms on Friday morning, Saturday afternoon and again Sunday. While you might see showers in the forecast during the holiday weekend, this is not going to be a washout.  Most of the time between Friday afternoon and Monday evening will be dry.
Overall, temperatures will be above average and especially warm to hot on Saturday along with humidity. That day also runs the risk for showers.
Sunday is shaping up as the coolest day with highs in the 60s at the coast and 70s inland. I would say that is the least favorable day to be at the beach if you enjoy heat, but most favorable to be outside without dealing with warm temperatures.
Sunday is also the trickiest day to forecast. Since southern New England will be on the divide between the warm and cool air it could turn out quite cloudy, and there may be a period of showers. I'll have more on this tomorrow.
You can follow David's weather updates on Twitter at @growingwisdom.
---
Today: Partly to mostly sunny and warm. Highs 80-88, cooler at the coast and on Cape Cod.
Friday: Sunshine and clouds, may shower early. Highs 72-77 over Cape Cod; 78-85 inland.
Saturday: Partly to mostly sunny and warm. Highs in the upper 80s to near 90, cooler at the shore. Some showers possible in the afternoon.
Sunday: Partly sunny and cooler. Highs 68-73 at the coast, 74-79 inland.
Monday: Sun and clouds and seasonable. Highs 65-72 north of Boston to the lower 80s west of Route 495.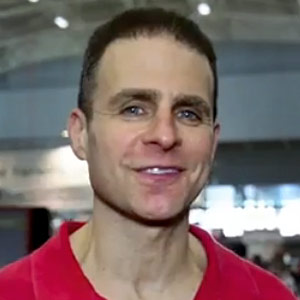 David Epstein Meteorologist
David Epstein is WBUR's meteorologist.