Forecast: With Temps In The 80s, It's A Great Beach Day
This article is more than 6 years old.
While Memorial Day started with rain showers, the balance of the day ended up quite nice — albeit, a bit humid.
Any early morning showers south of Boston today will end quickly. However, clouds will linger into the early afternoon.
The best weather today will be north of Cape Cod. I would call this a beach day, as temperatures will reach well into the 80s. The humidity will be noticeable this morning, but the moisture in the air will decrease as the day wears on, leaving us with a dry heat in the afternoon and evening.
There won't be a sea breeze today, so even Boston will be warm for another day of well above average temperatures.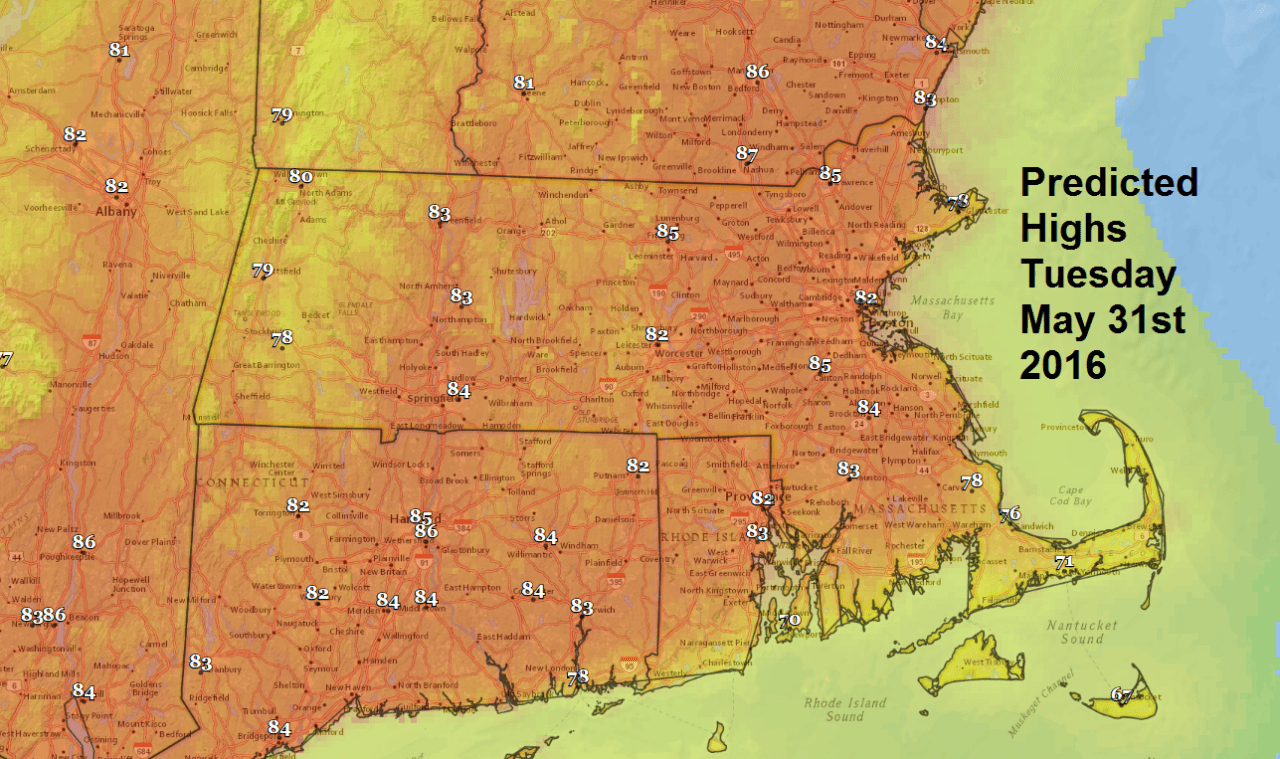 Cooler air tonight will make for a very comfortable night of sleeping. I expect this to be one of those nights you can keep your windows wide open and enjoy the fresh air.
Wednesday and Thursday are also nice dry days with sunshine and a few fair weather clouds. Temperatures will be cooler at the coast both days, especially on Thursday when Logan Airport may only reach the upper 60s.
The next chance of rain arrives sometime Friday in the form of a few showers, but it is not a washout. The weekend continues the theme of a blend of clouds and sunshine. There's a risk of showers on Sunday. At this early point in the forecast cycle Sunday has the highest chance of any shower activity, but by no means looks like a rainy day.
You can follow David's weather updates on Twitter at @growingwisdom.
---
Today: Partly sunny, then mostly sunny and very warm. Highs 82-86.
Tonight: Mainly clear and comfortable. Lows 51-59.
Wednesday: Sun and clouds. Not as warm. Highs 72-77.
Thursday: Partly sunny, highs ranging from 68-75. Coolest at the coast.
Friday: Sun and clouds, may shower. Upper 60s for highs.
Saturday: Clouds and sunshine. Highs 68-75.