4 Dead In Manchester, N.H. Apartment Fire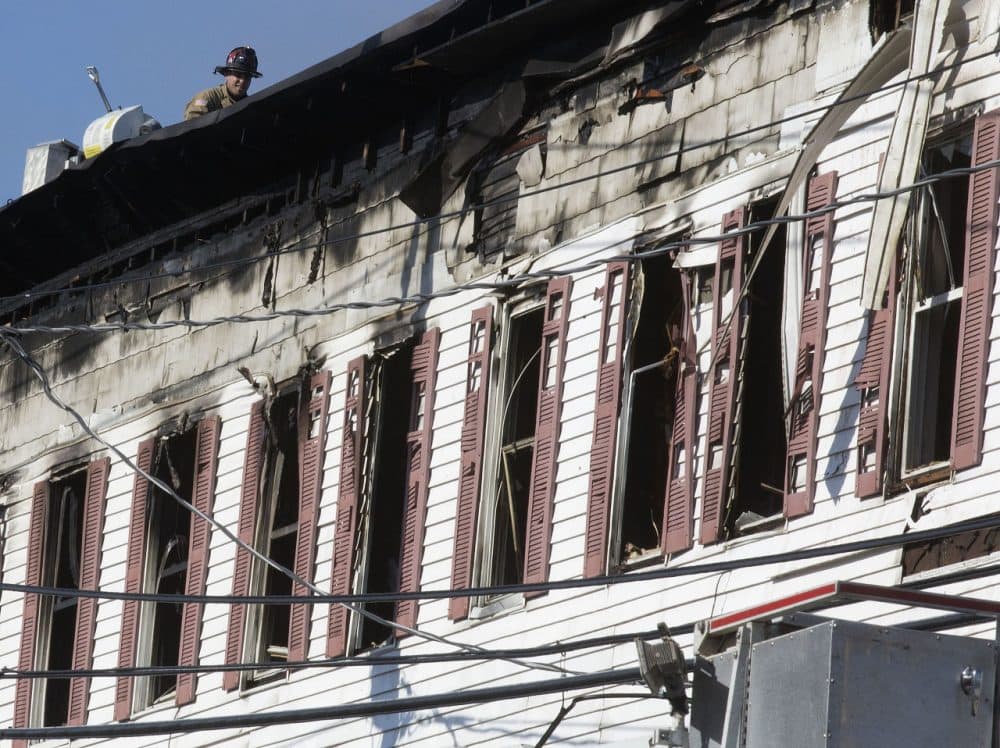 This article is more than 4 years old.
Firefighters say a blaze at an apartment building in Manchester, New Hampshire, has left two adults and two children dead.
All four were living in the same apartment unit, firefighters say.
The fire department began getting 911 calls on the fire at sunrise, or around 4:30 a.m., on Monday. Responders arrived to find heavy fire at the multi-story building located on Wilson Street.
Firefighters say two of the victims died at the scene and two died at a hospital. Autopsies are scheduled for Tuesday.
One firefighter suffered a non-life-threatening injury.
Fire Chief Daniel Goonan says seven of the 12 apartments were occupied. The Red Cross was assisting some of the occupants. In all, 30 people were evacuated.
Goonan says none of the seven apartment units that were occupied are livable now, due to either fire or water damage.
The cause of the fire is under investigation. Officials said it began on the porch.
Details aren't yet being released about the two children and two adults who died.
Volunteers for a local nonprofit that provides meals and homework help for neighborhood children said the two children who died were brothers and a "big part" of the weekly gatherings.
This article was originally published on June 06, 2016.