66 Alleged Boston Area Gang Members Face Drug, Firearm Charges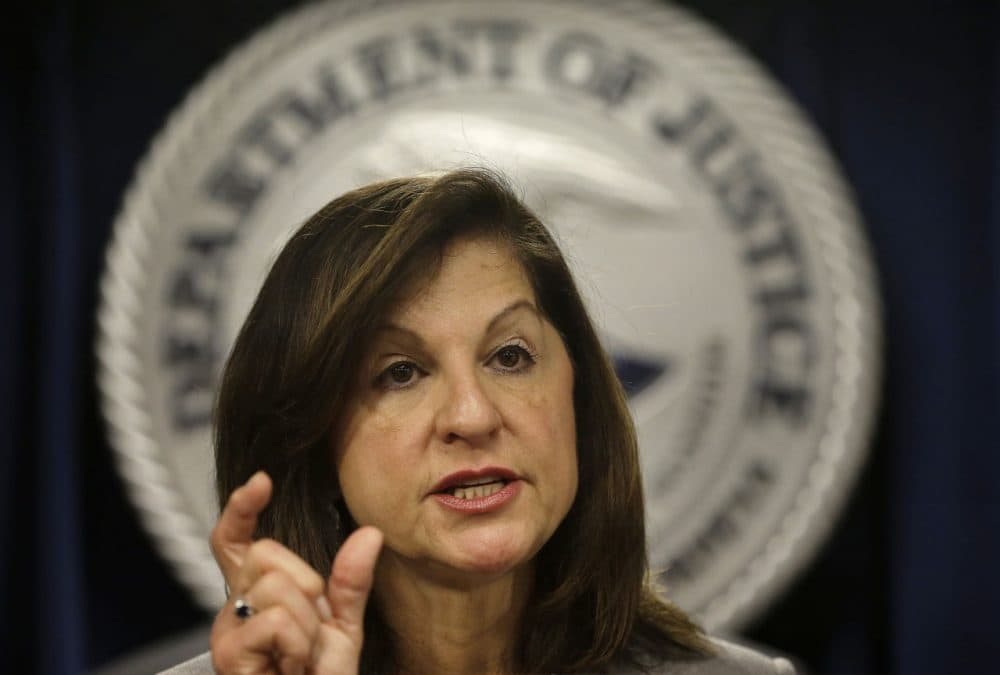 This article is more than 5 years old.
After early morning raids Thursday, 66 alleged Boston area gang members now face federal and state drug and firearm charges.
The charges also include federal RICO conspiracy charges related to an attempted murder. The charges allege that these individuals "fueled a gun and drug pipeline" across municipalities in eastern Massachusetts, according to a statement from the U.S. Attorney's Office.
According to the statement, those charged were gang members who operated in East Boston, Chelsea, Brockton, Malden, Revere and Everett.
"They clearly believed that their crimes would go unnoticed, under the radar of law enforcement," U.S. Attorney Carmen Ortiz said. "Well, it did not. And I truly believe that today's arrests will have significant impact on communities most affected by the gun and gang violence."
Authorities said one of the gangs targeted was 18th Street, a multinational gang that operates in the U.S. and Central America. Earlier this year, raids swept up Boston-area members of the Salvadoran street gang MS-13.
The raids Thursday morning came after months of investigation by federal and state authorities, resulting in the seizure of more than 70 firearms, according to Ortiz's office's statement.
Of the 66 charged, 53 defendants were charged in federal court and 13 face state charges. Additional individuals were taken into custody on federal immigration charges, according to the statement. 
Drug Enforcement Administration Special Agent in Charge Mike Ferguson said Thursday at a news conference the charges are just the beginning of a crackdown and are intended to send a message to other gang members.
"Our work's not complete," he said. "We will hold you responsible as well if you choose to be involved in violence crime and drug distribution activities."
Boston Mayor Marty Walsh said these arrests will reduce violence in the city and called on the public to alert police when they see behavior that could be criminal.