Forecast: After Evening Showers Friday, Perfect Weather For The Holiday Weekend
Here we go, the July Fourth holiday weekend! It looks like one of the nicer ones once a frontal system clears the area overnight and early Saturday.
There are showers in the forecast for late this afternoon and evening. If you don't see any rain from these, it's going to be at least another week before we have our next chance of showers.
The showers later today are thanks to a cold front pushing east this afternoon. The timing of the showers are such that eastern areas will see them after 5 p.m., meaning fireworks shows tonight could be affected. I am not expecting severe weather, but some storms could become strong to severe over western New England. I suspect they will diminish in intensity as they move toward the coastline.
It's back to sunshine on Saturday and this will continue through the weekend. Across northern New England, there might be an isolated shower or storm tomorrow afternoon, especially across the hilly terrain, but it's a small risk.
There's not much more for me to write about the weather this weekend. Sunshine will abound, temperatures will be in the 80s and humidity will be low. I'd say this is going to be one of the more perfect July Fourth weekends in memory: No chance of rain, no big heat and no humidity. This doesn't happen too often.
After 22 out of 30 days of sunshine last month, it seems like July is picking right up where June left off.
Tides are high around 11 a.m. this weekend and the sun sets just before 8:30 p.m.
Have a safe and happy Independence Day!
---
Today: Mostly sunny and warm, a bit more humid with an evening shower or thunderstorm. Highs in the 80s.
Tonight: Any showers and storms end by 11 p.m, then becoming mainly clear and mild. Lows 58-65.
Saturday: Lots of sunshine, turning drier in the afternoon. Breezy. Highs 81-84.
Sunday: Dry and warm. Highs 80-85, cooler on Cape Cod.
Monday: Dry and warm. Highs 80-85, cooler on Cape Cod.
Tuesday: Sunny and warm. Highs in the 80s.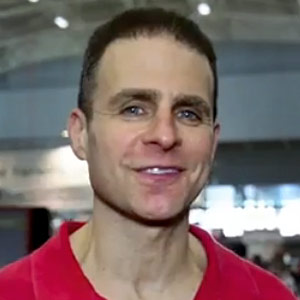 David Epstein Meteorologist
David Epstein is WBUR's meteorologist.