Forecast: Many Areas Will Exceed 90 Degrees This Afternoon
Today brings the hottest day of the year so far with Boston likely exceeding 90 degrees by a degree or two. The lack of any sea breezes in the city should keep the ocean air out at sea and therefore even Logan Airport will reach 90. This hasn't happened since May as we made it through the entire month of June without any major heat.
Sunshine will be abundant all day. You can already feel the heat in the air and by the middle of the morning most areas will reach the mid-80s. By noon or 1 p.m., we will start seeing the 90s show up and become more widespread as the afternoon progresses. Many areas won't fall below that number until after 5 p.m.
Humidity will be high making it feel even more uncomfortable. The air quality also isn't very good today. This is only an issue if you have respiratory issues, but you might want to limit a lot of outdoor activity.
There's a chance in the pattern coming Thursday when a few pieces of energy move across the region. This will be the case tomorrow through Saturday. The bottom line here is an increase in shower activity later tomorrow and continuing through Saturday. The exact timing of the showers this weekend is still questionable.
---
Today: Lots of sunshine, turning hot in the afternoon. Light winds. Highs 81-85 on the Cape and the Islands; 90-96 elsewhere.
Tonight: Mainly clear and very mild. Lows 66-71.
Thursday: Partly sunny with a few showers or storms popping up in the afternoon. Highs 83-91, hottest inland west of Route 495.
Friday: Not as warm with sunshine and a risk of showers. Highs 77-86, still warmest well west of Route 495.
Saturday: Partly sunny and not as warm with  showers. Highs in the 75-80.
Sunday: Turning drier and partly sunny Highs near 80.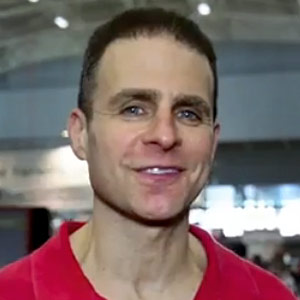 David Epstein Meteorologist
David Epstein is WBUR's meteorologist.