Conservancy Wants You To Be Able To Swim In The Charles River Whenever You Want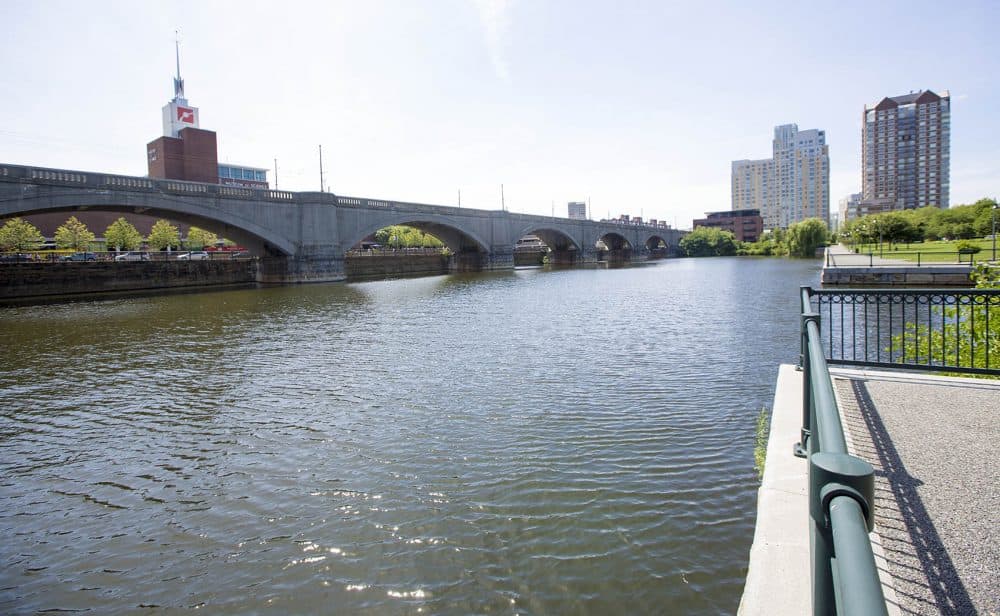 This article is more than 6 years old.
A Cambridge-based nonprofit has another idea to make "that dirty water" a little more appealing.
The Charles River Conservancy, which hosts its fourth annual City Splash event Tuesday, has been making an effort in recent years to get more residents swimming in the Charles. Now, the conservancy wants to create a permanent floating dock on the river, near North Point Park.

"Due to decades and hundreds of millions of dollars of remediation, Boston and Cambridge are poised to set an example for other American cities by leading the country with a safe and innovative swimming facility that is accessible and beautiful," Renata von Tscharner, conservancy founder and president, said in a statement.
The river that came to be known for its pollution has undergone a number of cleanups, bringing the Environmental Protection Agency's report card score up to an A- in 2013 and B+ for 2014.
On Tuesday, the conservancy — along with design firm partner, Stantec — released the results of a feasibility study conducted on the proposed project. The study, which reviewed potential locations, recommends developing the permanent swim spot in North Point Park provided that further tests are done.

The area is an "ideal location," according to a statement from the conservancy, "because of its generous lawn spaces, direct access to the river, nearby connections to the MBTA, proximity to several Hubway bike rental stations, a playground and spray deck."
Additionally, the group launched an Indiegogo campaign Tuesday aiming to raise $25,000 to pay for water tests, permits and designs for the dock.
But don't get your swimmies on yet. Developing the Charles River's first permanent swimming location will take a long time, and the conservancy estimates it would have a "seven-figure price tag."
In the meantime, here's a few photos from Tuesday's City Splash event on the Esplanade:





This article was originally published on July 12, 2016.