Commentary: As GOP Convention Draws Near, One Thing Is Certain — It's Sure To Be A Spectacle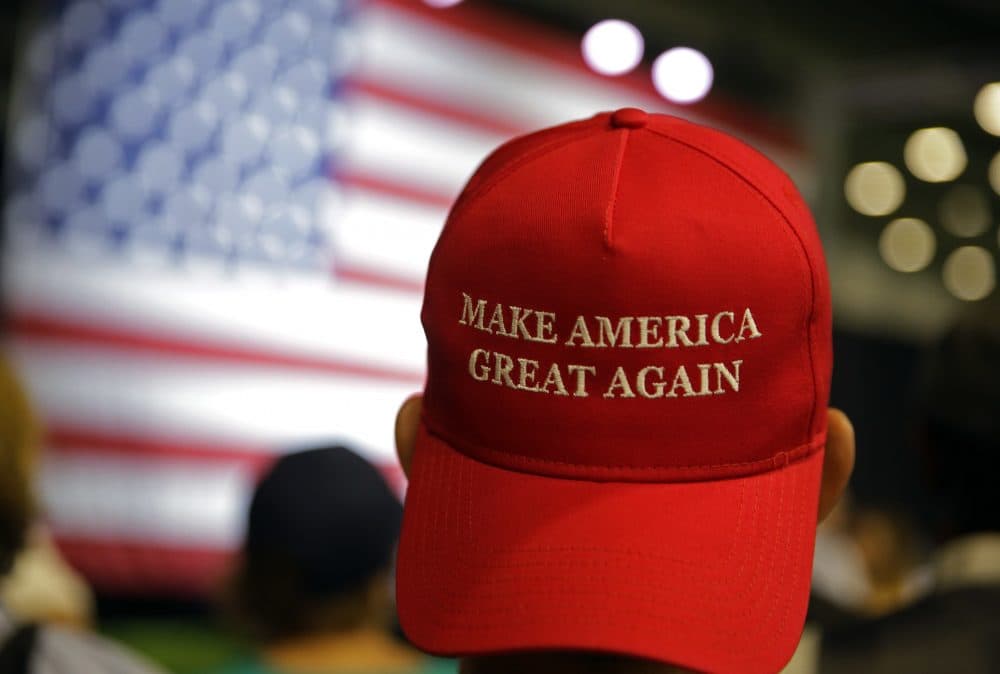 This article is more than 5 years old.
Some of our national party conventions have been high drama, with history made on-stage and in back rooms. Donald Trump wants next week's GOP convention in Cleveland to also make history in a dramatic way: He wants it to be the most entertaining, highest rated, reality TV show ever.
As curiosity grows about who will speak at the convention, who Trump will pick as his running mate, and whether there will be a delegate revolt against the presumptive nominee, it seems likely that the convention will be a true spectacle.
Ronald Reagan was a movie star before being elected governor of California, so it's not surprising that he and his image-makers knew how to stage events to maximum advantage. They knew the persuasive power of visuals, music, timing and rhetoric. But Trump has taken stagecraft to a new level in politics. To critics, his staged performances might seem like sheer demagoguery, but to his fans he is refreshingly unpredictable, candid and brave.
So there are great and grating expectations for the candidate who claims, "I am the only one who can make America truly great again." And those expectations provoke many questions about what will transpire at this convention.
Let's consider two of those questions:
Will Trump surprise us with his speech?
His speeches at his campaign rallies seem like rants to non-fans, but there's no doubt that his manner of speaking — stream-of-consciousness, unfiltered — helped generate unprecedented media coverage for him during the primaries. As a result, he stood out from his 16 GOP opponents and used his "bully pulpit" to bully them. Will that Trump be the one who delivers a prime-time acceptance speech?
Or will we see — as we sporadically have in recent months — "Teleprompter Trump" who delivers his remarks pretty much as his advisers have written them? And if he veers off script, will he say something odd (like if he spots a mosquito), or insulting (like knocking Republican leaders who have refused to endorse him), or narcissistic (like asking the audience "How handsome am I?")? Let's face it, millions of people who wouldn't ordinarily watch a convention speech will tune in to see if Trump says something outrageous.
Trump clearly enjoys the adulation of the audience in front of him, so he likely will deliver a prepared text that makes the case against Hillary Clinton. Attacks on Clinton might be the only messaging that unites the audience and spurs them to unanimously applaud Trump. But, basking in their approval, will Trump then ad-lib to further delight them … and in so doing, say something that undecided voters will view as further evidence that he's doesn't have the discipline, temperament or judgment to be "presidential"? We'll find out next week.
Will Trump's VP pick rise to the occasion?
As a first-time, rather eccentric candidate, Trump's selection of a running mate will be seen by many as evidence of whether he is able to make the kind of wise decisions needed from a commander in chief. The "short list" of those he is said to be considering isn't the most impressive group. As politicians, they all have major shortcomings. No one stands out as particularly popular. Indeed, those best known — former House Speaker Newt Gingrich and New Jersey Gov. Chris Christie — are quite unpopular. Like Trump, they have very high negative ratings.
But once Trump announces his choice — and that might be this week, in advance of the delegates gathering in Cleveland — that candidate will have to pass a series of tests: speaking privately with party leaders, addressing the convention and then doing a series of media interviews. You can be sure that the national media, with assistance from the Clinton campaign and Democratic allies, will scrutinize the running mate's record and ask about the most controversial issues in that record.
If the VP candidate isn't deemed sufficiently conservative, it's possible that GOP delegates might try to nominate someone else. And if the candidate sounds too extreme or tainted by scandal, many party leaders will not rush to his or her defense — as most did in support of Sarah Palin when John McCain picked her as his running mate. If they evade questions about Trump saying divisive things, they're not going to try to spin for his running mate.
Trump will probably have a convention that is as entertaining as his campaign has been. Whether he looks back after the election and can only take pride in the high ratings of that convention, we shall see.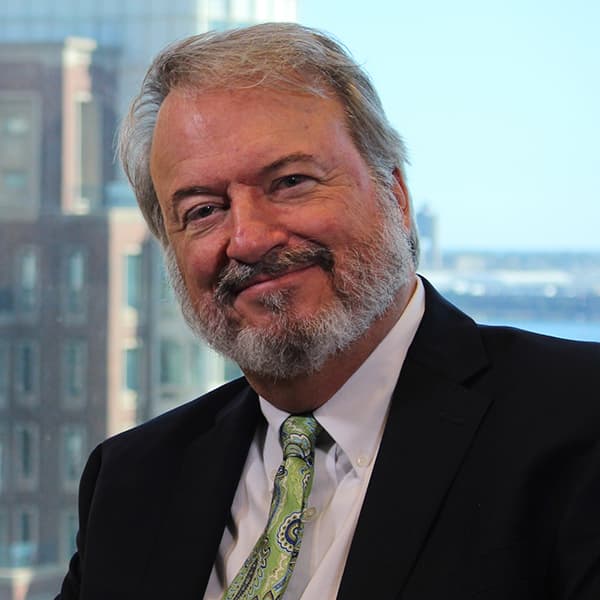 Todd Domke Republican Political Analyst
Todd Domke is a Republican political analyst for WBUR.