After Attack In France, Bastille Day Celebrations Go On In Boston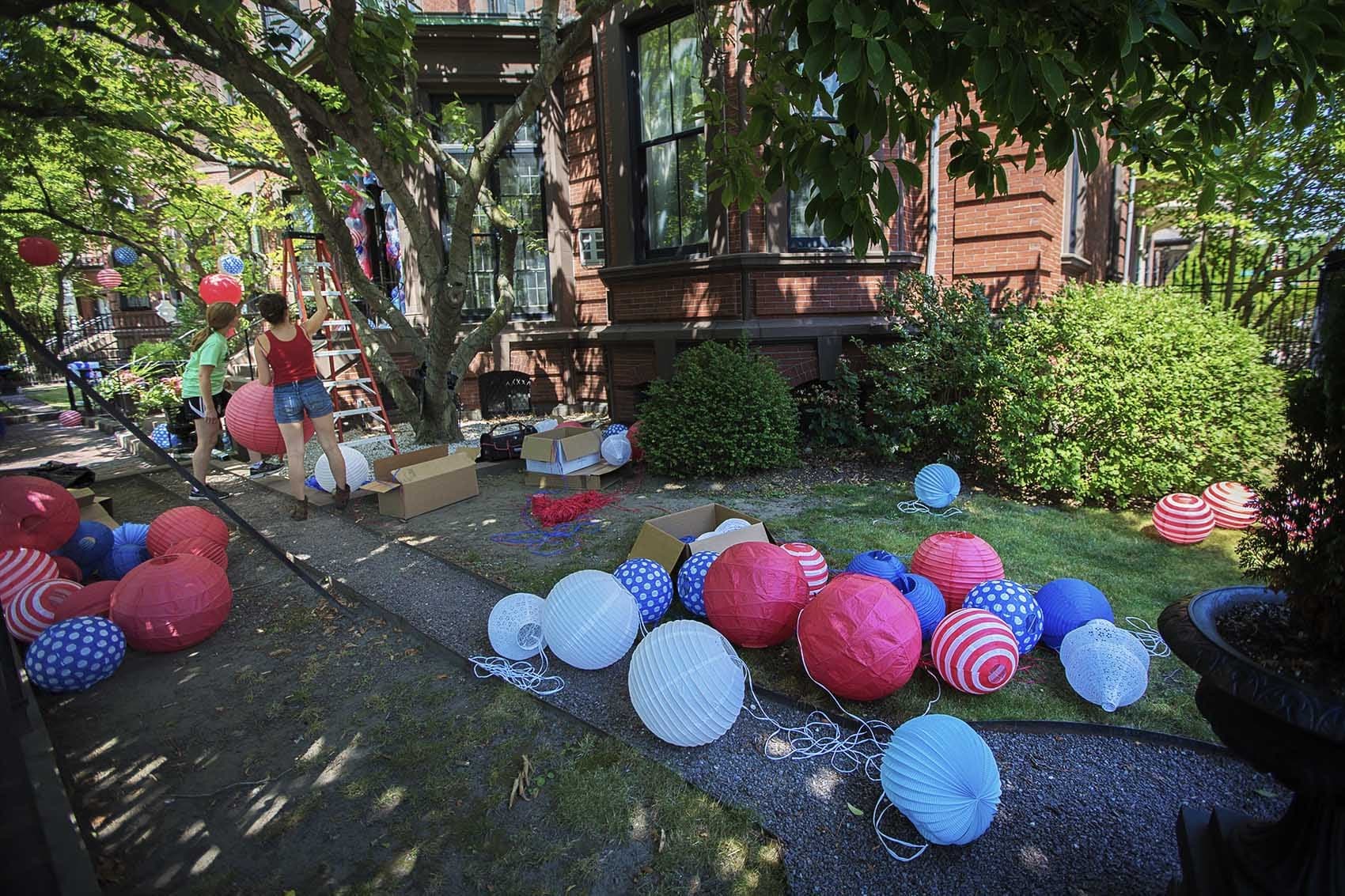 This article is more than 4 years old.
After an attack at a Bastille Day fireworks show in France Thursday night, celebrations are continuing as scheduled in downtown Boston.
Workers set up sound and lighting equipment and volunteers put up red, white and blue decorations on Marlborough Street Friday afternoon to prepare for the yearly celebration sponsored by the French Cultural Center of Boston. This time though, police officers in SWAT gear with long rifles stood nearby, WBUR's Delores Handy reports.
Eileen Smith, a member of the cultural center, says she wants the event to be held, despite the tragedy in Nice.
"You have to be strong. It's going to be a little bit of sadness in everyone's hearts and praying for the deceased and the people who got severely injured," she said.
The French Consul General Valéry Freland said he plans to attend the celebrations to show solidarity after the attack.
"I'd like to thank the American people for their strong support and their many expressions of solidarity and empathy," he said.
Freland says the U.S. and France share the same values and a common enemy.
Meanwhile at the French consulate on St. James Street, a book is open for people to offer condolences. Flowers have been placed in front of the building.
Here are photos of messages around Boston in support of the victims in Nice, France:
This article was originally published on July 15, 2016.