Frida Kahlo Painting Returns To MFA Walls After Major Conservation
This article is more than 6 years old.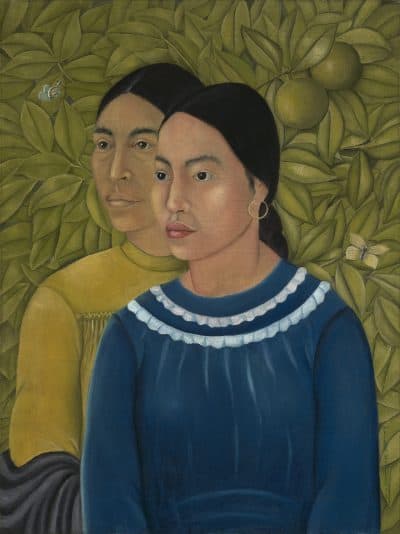 A painting by Mexican artist Frida Kahlo recently acquired by the Museum of Fine Arts, Boston goes back on view today after undergoing extensive conservation.
Frida Kahlo painted "Dos Mujeres" in 1928. It was the first painting she ever sold and it's also the first Kahlo in a New England museum's collection.
When the MFA acquired it in January conservators anticipated it would need some major work.
Today it returns to public view after months in the lab, and Chair of the Art of the America's Wing Elliot Bostwick Davis says it's undergone a transformation.
"Now we're able to see just incredible detail," Bostwick Davis says. "For instance, the pinkish rim around their eyes and in the corners of their eyes, that, before it was obscured by an old varnish."
"Dos Mujeres" will be displayed with works by Kahlo's husband, muralist Diego Rivera, and others from Kahlo's circle of friends. Archival material and pictures of Jackson Cole Phillips, who purchased "Dos Mujeres" in Mexico City, will also be on display.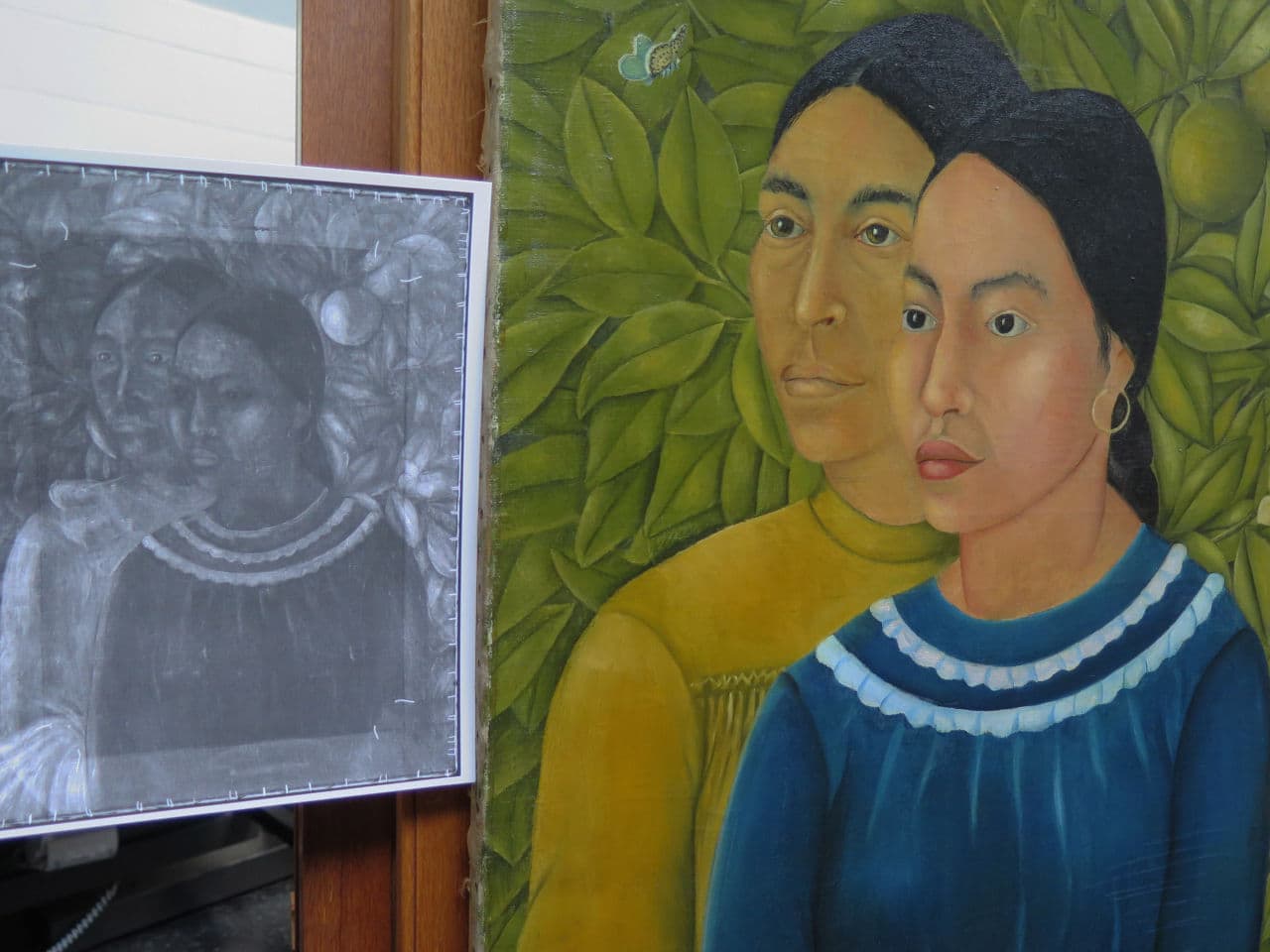 "It's really about engaging new audiences for the museum," Bostwick Davis says. "We know that the audience of our nation and the museum is becoming increasingly diverse, so it's just a great opportunity to feature an artist of such stature as Kahlo with such an exciting and little-known work."
"Dos Mujeres" is part of the MFA's just completed re-installation of five galleries in the America's wing that will highlight artists including Jackson Pollock and Georgia O'Keeffee.