Federal Complaint Filed Over Eliminated MBTA Late-Night Service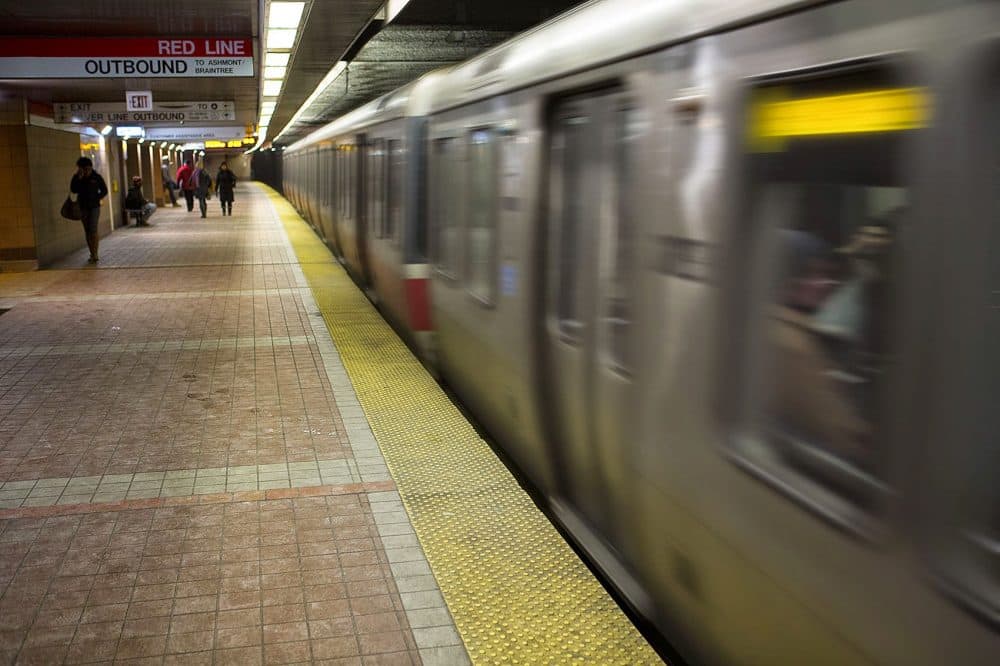 This article is more than 5 years old.
Advocacy groups are alleging in a federal complaint that the Massachusetts Bay Transportation Authority violated civil rights guidelines in its cancellation of a late-night bus and subway service.
The complaint filed Tuesday by the vice president at the Conservation Law Foundation claims the MBTA didn't properly measure the impact on low-income and minority riders before ending its service in March.
The T's fiscal control board voted in February to end late-night service, saying it wasn't "cost-effective."
Rafael Mares, an attorney at the Conservation Law Foundation, says the decision to do away with late-night service disproportionately affects low-income and minority communities.
"We're not asking for the original late-night service to be reinstated. We're asking for the T to come up with something else, and there are already a number of proposals already on the table," he told WBUR's Newscast Unit.
Those proposals include additional all-night service on bus routes during the week and on weekends.
The foundation and two other advocacy groups claim a required analysis that shows whether minority and low-income riders would be disproportionately affected was flawed because it included all of Boston's population.
MBTA spokesman Joe Pesaturo says the Federal Transit Administration informed the MBTA that the analysis is "properly documented and has met their requirements."
With reporting by the WBUR Newsroom and The Associated Press