Forecast: One More Day Of Clouds Before Sunshine Returns
This article is more than 4 years old.
A persistent flow of cool air off the water has kept temperatures cool and clouds in place to start the week.
We'll have one more day of what I will call "blah weather" — for lack of a better term — before sunshine returns and temperatures rise back to the 80s.
I don't see any sign of rain, but I also don't see any prolonged heat coming up, so while the drought will worsen, at least temperatures won't be in the 90s for an extended period.
Today finds a few showers this morning in some places, but these won't be long-lasting or widespread showers. The trend will be for showers to come to an end and skies to slowly clear during the afternoon and evening.
This evening could turn out quite nice in many places. Temperatures will reach the 70s to near 80 this afternoon.
Wednesday, Thursday and Friday are all looking like nice beach days. There will be some sea breezes, but it will still be very nice to be at and go for a swim. August sun is still very strong and in spite of the shortening daylight each day, you can still become quite burned.
A cold front brings some humidity ahead of it and just a small risk of a shower or two Saturday afternoon. These showers would be widely scattered.
During dry summers it's often very difficult to see any widespread activity, and this is exactly the pattern we continue to be in. I don't see any break in this for at least 10 days, and the only reason I can't say it will last longer is because the models are not as reliable out that far.
---
Today: Muggy with a few showers this morning, but most areas are dry. Highs in the upper 70s to near 80 in a few spots.
Tonight: Becoming partly cloudy and muggy. Lows 63-68.
Tuesday: Lots of clouds and a stray morning shower, then partial clearing. Highs 74-81.
Wednesday: Lots of sunshine and drier. Highs 75-83.
Thursday: Mostly sunny and warm. Highs in the 80s, cooler at the coast.
Friday: More sunshine and a bit humid. Highs 83-89. Cooler Cape and Islands.
Saturday: Mostly sunny and humid with an afternoon thunderstorm. Highs 85-89.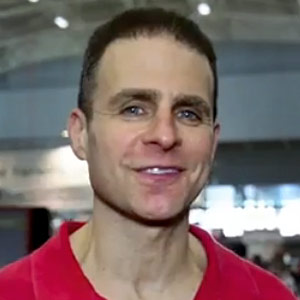 David Epstein Meteorologist
David Epstein is WBUR's meteorologist.