Construction Of Wynn Resorts Begins In Everett
Construction began Thursday on Wynn Resorts in Everett after the casino cleared a number of legal hurdles. The casino's developers had planned to break ground in April.
The site was formerly a chemical plant. Some environmental cleanup work was done earlier this year, but had been halted while the legal challenges played out.
Most recently, the city of Somerville had challenged the state's decision to grant the project an environmental permit arguing pollution from the predicted surge in traffic would have a negative impact to residents. But last month, Massachusetts Department of Environmental Protection granted the permit.
Speaking at the work site Thursday, Everett Mayor Carlo DeMaria says he's pleased with the work Wynn Resorts has put into cleaning up the site.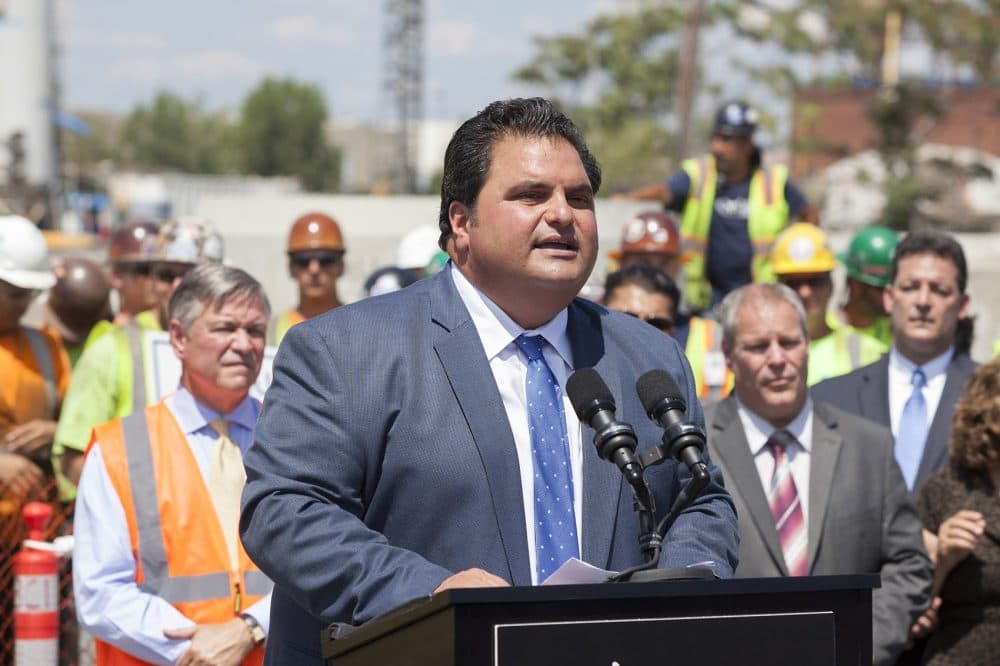 "Now finally we're able to get to the waterfront," he said. "I mean — the bike path, and the water taxi shuttle service, DCR's maybe putting a canoe launch at the site."
Somerville officials, who had challenged the permit, say they're pursuing other ways to block the project.
Chris Gordon, president of Wynn Design and Development in Massachusetts, boldly declared an opening date.
"We have agreed in 34 months, we open the doors — not we kind of get done, but we open the doors," he said during Thursday's kickoff. "That's June of 2019."
DeMaria says the casino will create 8,000 jobs: 4,000 temporary and 4,000 permanent.
Here's a few photos from the groundbreaking: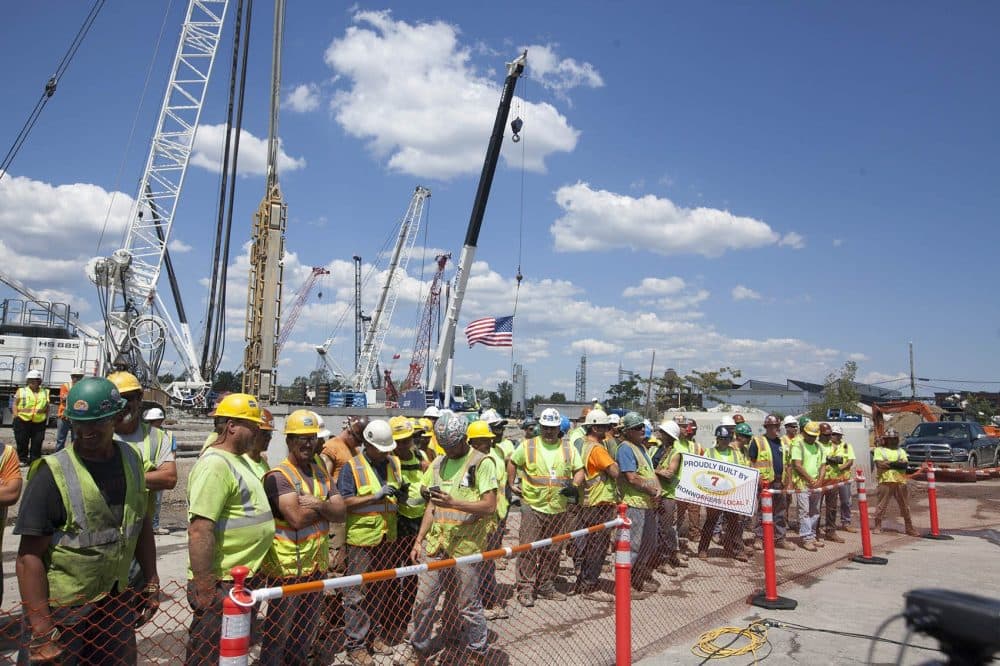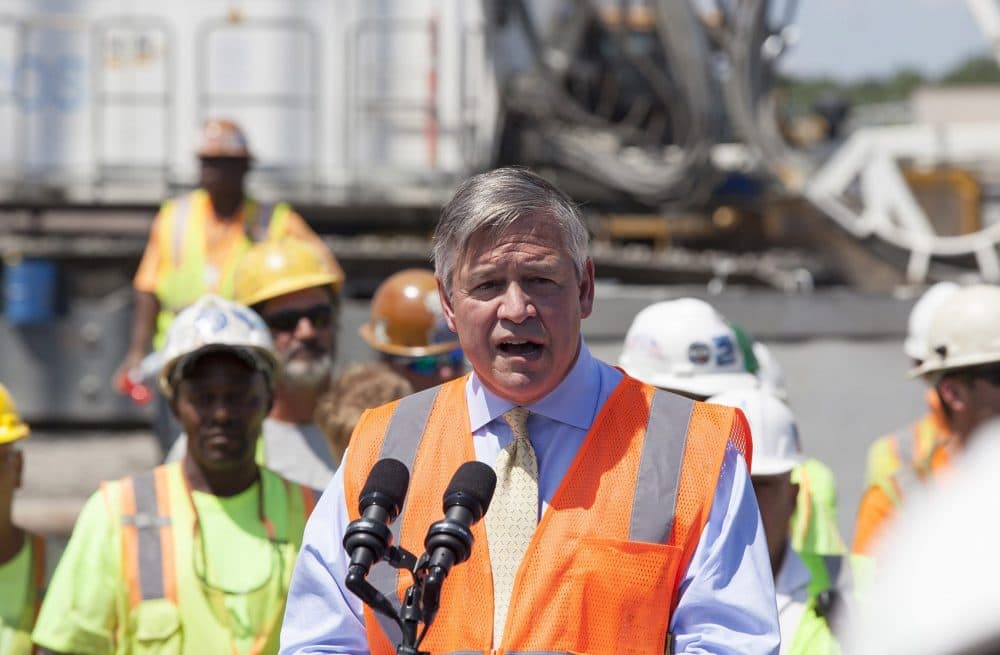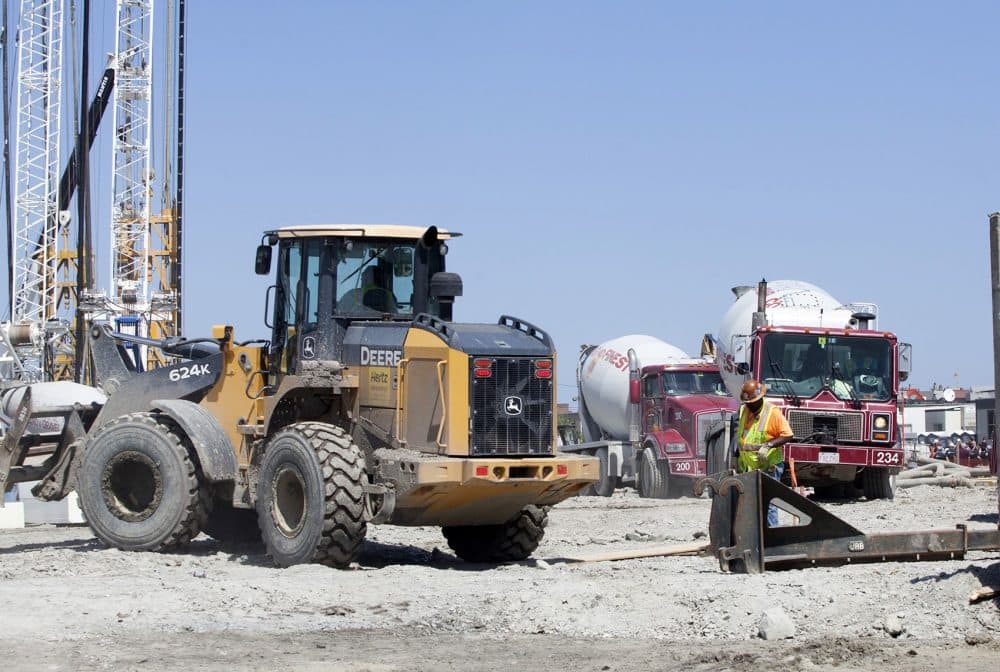 With reporting from WBUR's Myles Gordon and The Associated Press