Forecast: More Heat, More Humidity And A Chance Of Showers
This article is more than 4 years old.
It was simply too hot on Thursday for doing much outside, and we have a similar scenario again on Friday. Heat advisories are posted for much of the area and even where they aren't it's still going to be hot.
Last evening showers and storms rumbled through Connecticut and flood advisories and warnings went up. I mention this because while some of you won't see any rain on Friday, others could see tropical downpours. The air is so laden with moisture it will take very little lift to create a heavy shower.
There is a heat advisory posted for much of the region, but not Cape Cod or the islands.
Friday right through Tuesday will have a chance of showers in the forecast.  There will be large periods of time when it's just warm and humid and then a downpour or a thunderstorm might occur.
Temperatures will be warmest Friday and then fall a bit Saturday and again Sunday. I'm not talking about cool and refreshing Canadian air, but it won't feel near 100 degrees.
Rainfall totals from Friday through Tuesday could amount to as little as half an inch to as much as 3 inches in a few spots.
Unfortunately, it still looks to me like the areas which need the most rain will see the least and the areas with the least need will see the most.  There will be exceptions to this, but don't count on it.
Heat may return for a day or two next week as the boundary between the extreme heat and just typical August air oscillates back and forth through the region. As the front traverses the region, showers will likely accompany it.
---
Today: Partly sunny, humid and hot. Some showers and storms possible. Heavy downpours could occur. Highs 85-93.  It will feel around 100 degrees with the humidity.
Tonight: Warm and humid with some showers and storms. Lows 68-76.
Saturday: Clouds and some sunny periods, not as hot. A few showers possible. Highs 76-85, warmest west of Route 495
Sunday: Clouds and some sunny periods. Still a period of showers possible. Turning warmer Highs 82-90.
Monday: Partly cloudy with a few showers, still humid. Highs 83-88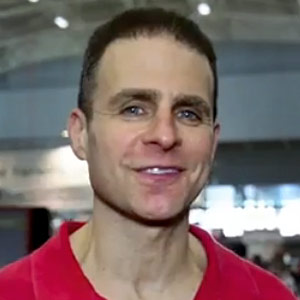 David Epstein Meteorologist
David Epstein is WBUR's meteorologist.