Drivers Not Entitled To Consult An Attorney Before Taking A Breathalyzer Test, Mass. High Court Rules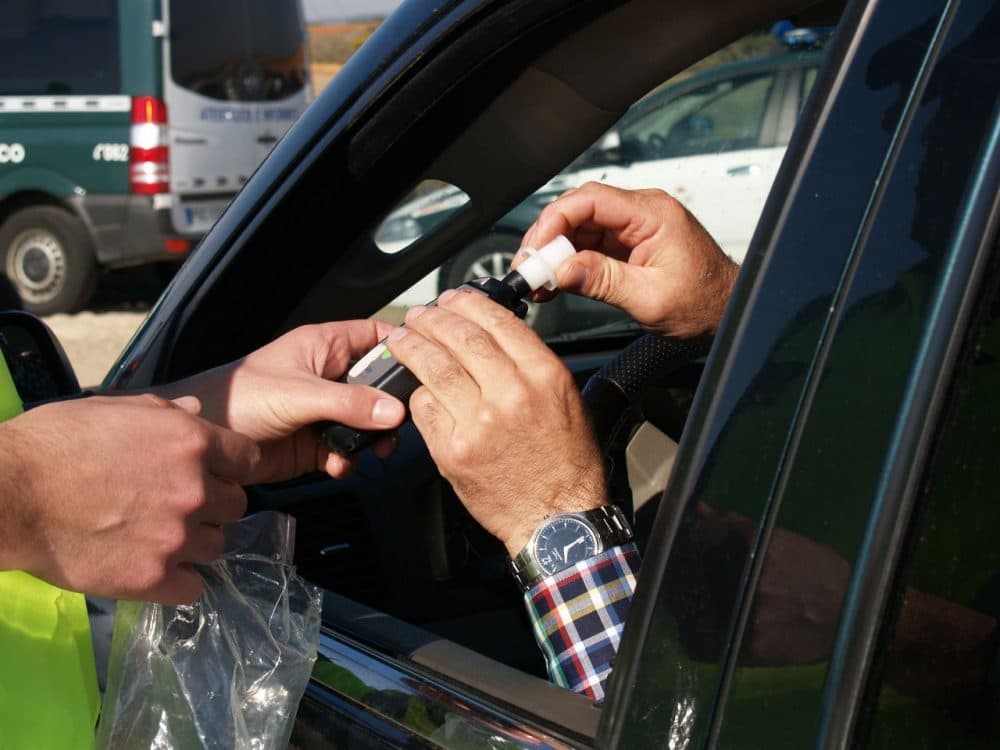 This article is more than 4 years old.
The state's highest court says drivers suspected of operating under the influence are not entitled to consult an attorney before deciding whether to take a breath test.
The decision, released Monday, comes in the case of a woman who was suspected of driving drunk in Lenox in 2012.
In May of this year, attorney Elizabeth Quigley, who represents the woman charged in the case, argued before the state Supreme Judicial Court that drunk driving was the only crime she could think of "where you are convicted by a machine."
Quigley argued that because of that, the right to consult with an attorney before deciding whether to take a breath test should be guaranteed under the Sixth Amendment to the U.S. Constitution, which guarantees the right to counsel.
The Berkshire County district attorney's office argued that a breath test that shows a suspect's blood alcohol level above the legal limit does not guarantee a conviction.
"You still have to meet all of the other elements of operating under the influence -- that that person was indeed operating that vehicle, that it indeed was a public way," Assistant Berkshire County District Attorney Joseph Coliflores said during the May hearing. "The .08 [blood alcohol level] itself, standing alone, does not lead to a conviction."
The justices ruled that the point at which a suspect decides whether or not to take a breath test "occurs at the evidence gathering stage," which is not a "critical point" in the criminal process — and therefore the suspect does not need to be advised of their right to an attorney prior to making that decision.
"It is well settled that the right to counsel under the Sixth Amendment does not attach until the occurrence of critical stages at or after the initiation of adversary judicial proceedings, whether that be by formal charge, preliminary hearing, indictment, information, or arraignment," the ruling reads.
The justices also noted that "there is no right at risk of being sacrificed" while deciding whether or not to take a breath test because, under state law, a driver consents to a break test "by virtue of driving within the Commonwealth."
Berkshire District Attorney David Capeless says the ruling prevents what could have been a roadblock to prosecution.
"It avoids what could be some very troublesome practical situations -- the whole concept of getting a hold of attorneys, because taking a breath test is very time sensitive, after a certain amount of time they can't give a test," Capeless told WBUR.
But Peter Elikann, chair of criminal law at the Massachusetts Bar Association, says the ruling will cause people to incriminate themselves.
"If you take a breathalyzer and fail, you're pretty much assumed to be violating the law and driving under the influence of alcohol," Elikann told WBUR. "So it's a key, critical point that a person should have a right to counsel."
Elikann says lawyers should be involved in the decision making process because suspects can also be severely punished for refusing the test.
This article was originally published on August 15, 2016.