Somerville Drops Fight Against Next-Door Wynn Casino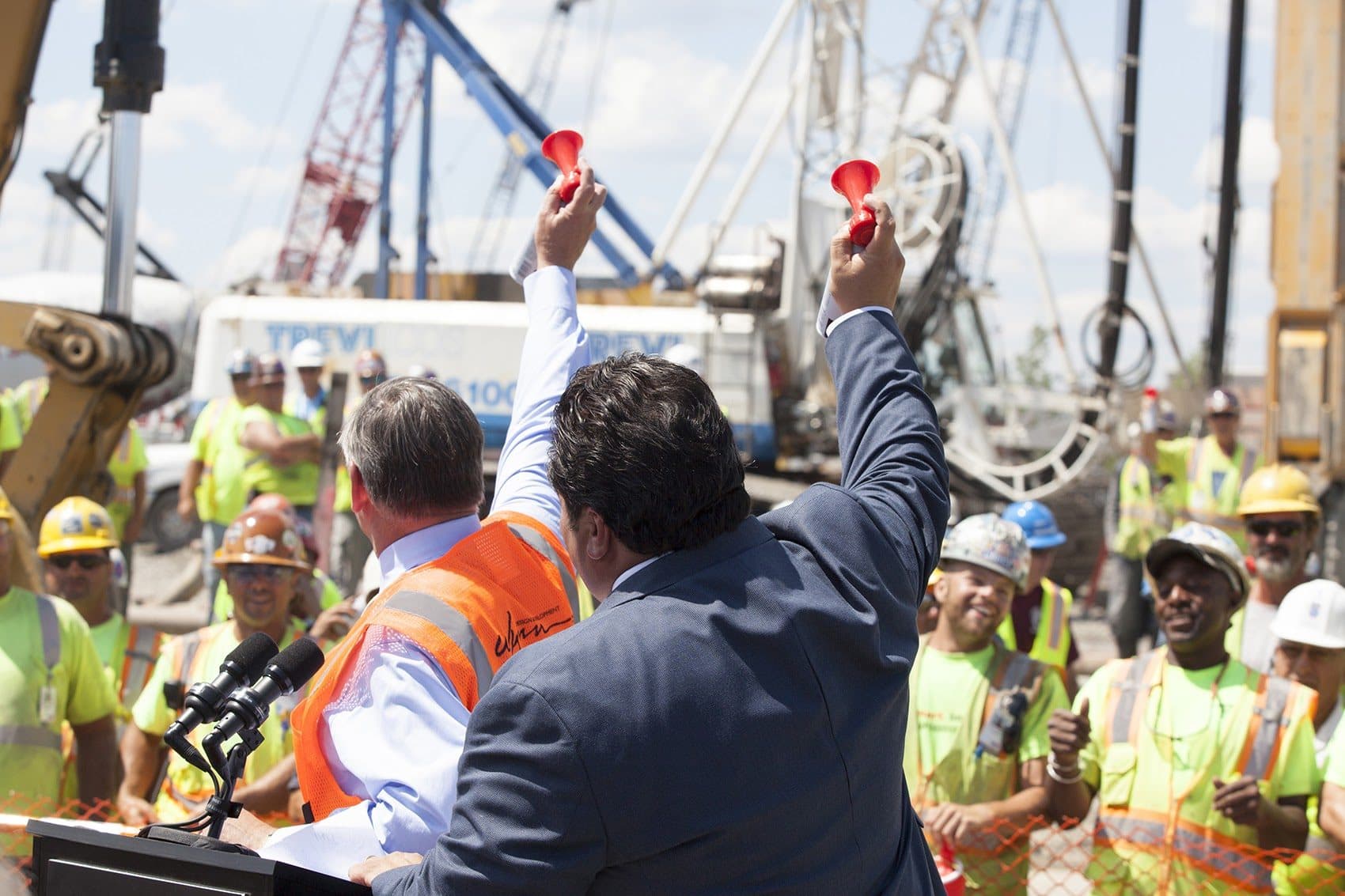 This article is more than 4 years old.
The city of Somerville is dropping its protracted fight against the planned Wynn Resorts casino in neighboring Everett.
In a statement Monday, Somerville Mayor Joseph Curtatone said the city "successfully resolved a number of our community's core concerns regarding the Wynn casino project. ... For this reason, we will not pursue further appeal of the [casino] license via the courts."
Curtatone claimed his city's battle "was never about stopping the casino but rather about our civic duty to protect the health, safety, and quality of life of our residents."
To that end, he cited what he called the appeal's "significant and meaningful results," including ferry service that is expected to reduce road traffic to and from the casino, and an increase in the project's amount of public space.
Curtatone also announced that the city and Wynn Resorts have entered into "an agreement that commits both parties to jointly working to address" continuing issues around traffic mitigation and mobility concerns.
"This is not a financial settlement," Curtatone said, "but rather a commitment to be good neighbors and to work together to solve the issues that impact both the people and the economy of our region."
The announcement comes a month after the state Department of Environmental Protection granted a key permit to the casino project. Somerville had sought a denial of that permit.
About 10 days after that permit was issued, Wynn Resorts began construction on its Everett casino project.
"With all legal challenges behind us, we can now focus entirely on making Wynn Boston Harbor one of the most powerful job generators and economic catalysts to ever benefit the Commonwealth," Robert DeSalvio, president of Wynn Boston Harbor, said in a statement issued Monday. "We are pleased to be joined with all our neighboring communities in making this a historic development for all."
Wynn plans to open the casino in June 2019.
This article was originally published on August 22, 2016.