It's Confirmed: A Tornado Touched Down In Concord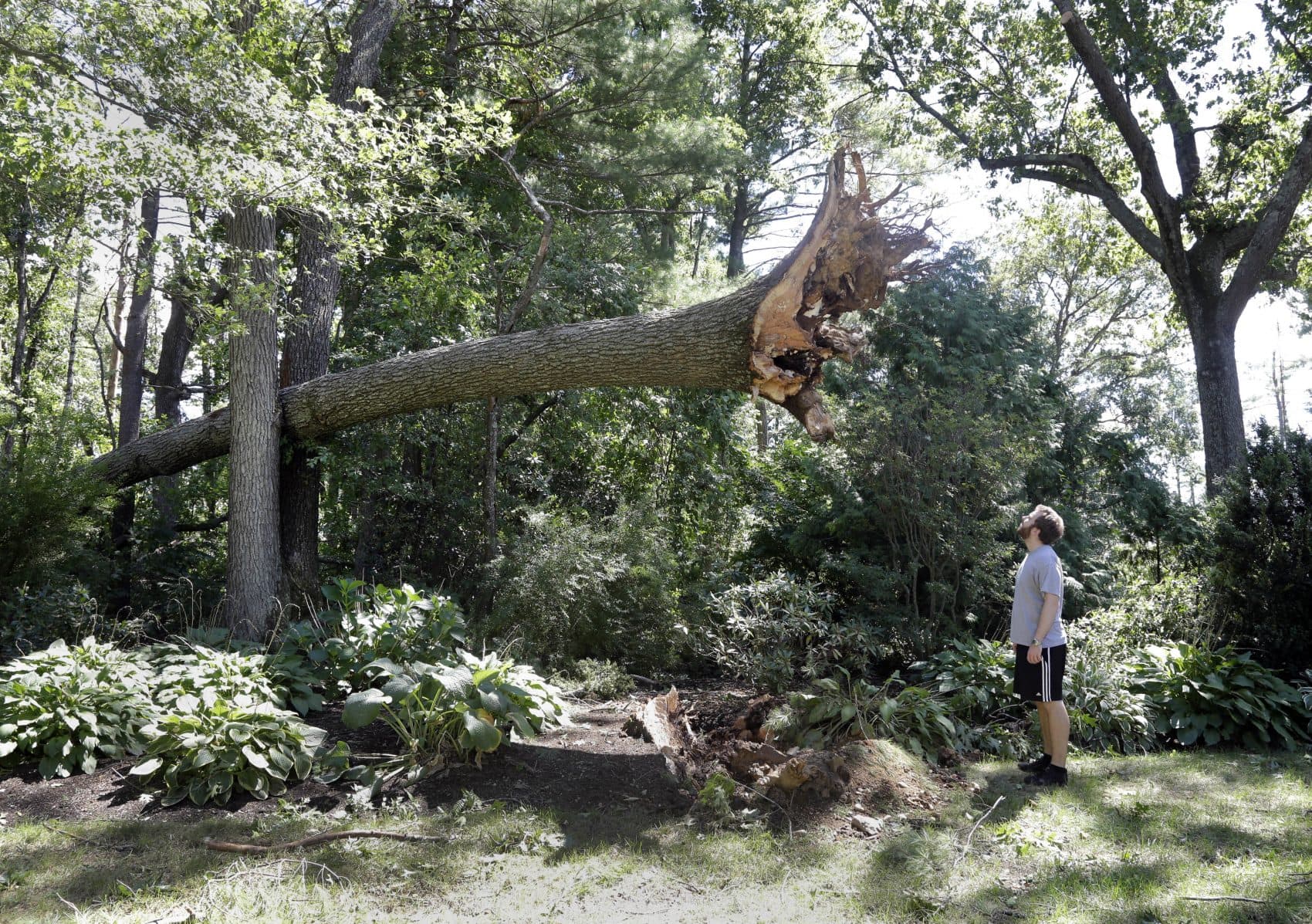 This article is more than 4 years old.
A tornado with winds up to 100 mph briefly touched down early Monday morning near Concord, the National Weather Service confirmed.
The tornado touched down near Cambridge Turnpike at 3:20 a.m., the weather service said. Its path was an estimated 400 yards wide and a half mile long.
No injuries were reported.
Monday's tornado was rated as EF-1, meaning it packed winds between 86 and 110 mph. The rating system goes from EF-0 to EF-5.
Concord fire officials said that 39 houses were damaged by the strong winds and that most of the damage remained in a concentrated area around Alcott and Independence roads.
The weather service noted that many trees in that area were uprooted — a possible result of weakened root systems from the state's ongoing drought conditions.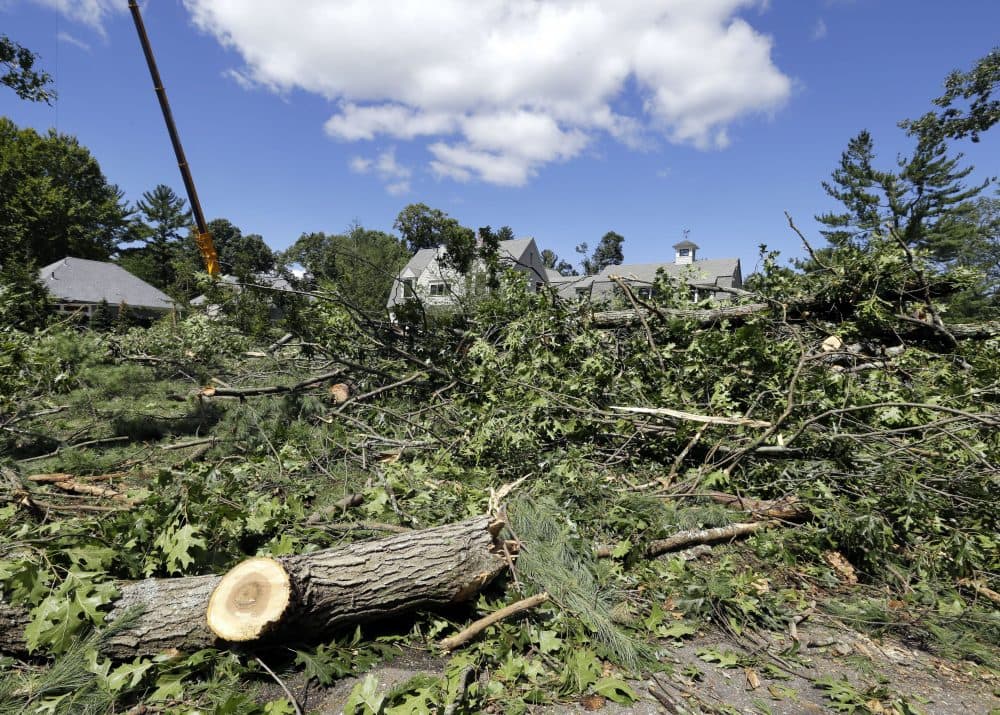 Gov. Charlie Baker visited the town Monday afternoon, and said he was amazed by the damage.
"It was an extraordinary amount of damage for such a short hit," he said, "and I literally find it hard to believe that in one minute that anything can do what this storm did up there."
The town utility was still restoring power to customers. At one point, about 1,000 customers lost power.
The last tornado to hit Massachusetts was in June 2015 in Westminster, according to the weather service.
Monday's tornado is the 14th confirmed twister to hit Massachusetts since 2010, according to the National Oceanic and Atmospheric Administration. The state saw 10 tornadoes between 2000 and 2010, and 15 between 1990 and 2000, according to NOAA.
The weather service says another round of damage in Marlborough was likely the result of straight line winds — not a tornado.
With reporting by WBUR's Bob Shaffer and Fred Thys and State House News Service
More Photos: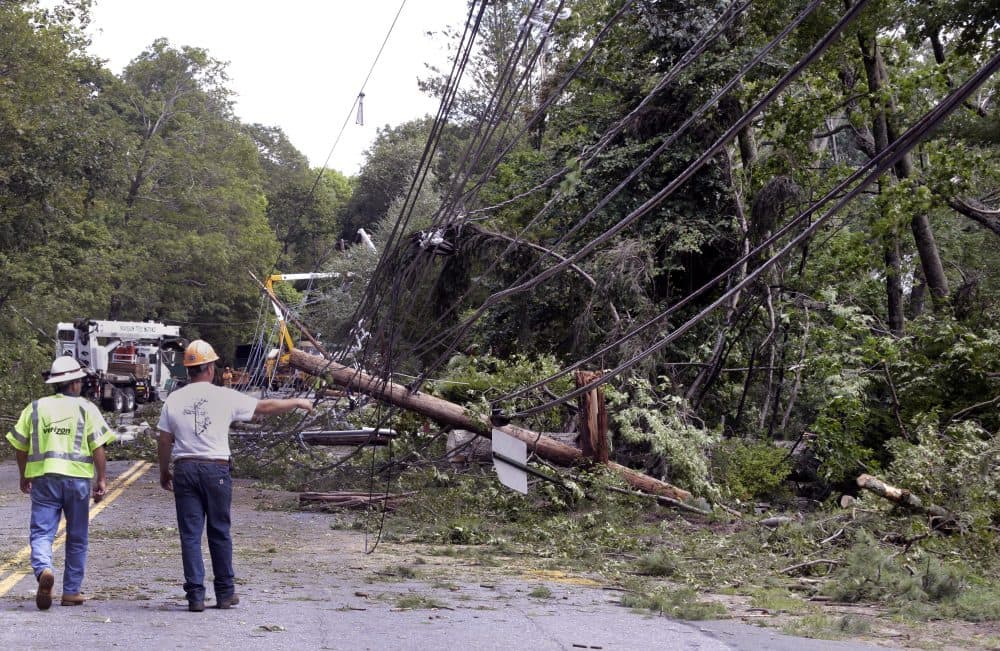 This article was originally published on August 22, 2016.