Scott Brown Mentioned In Fox News Sexual Harassment Lawsuit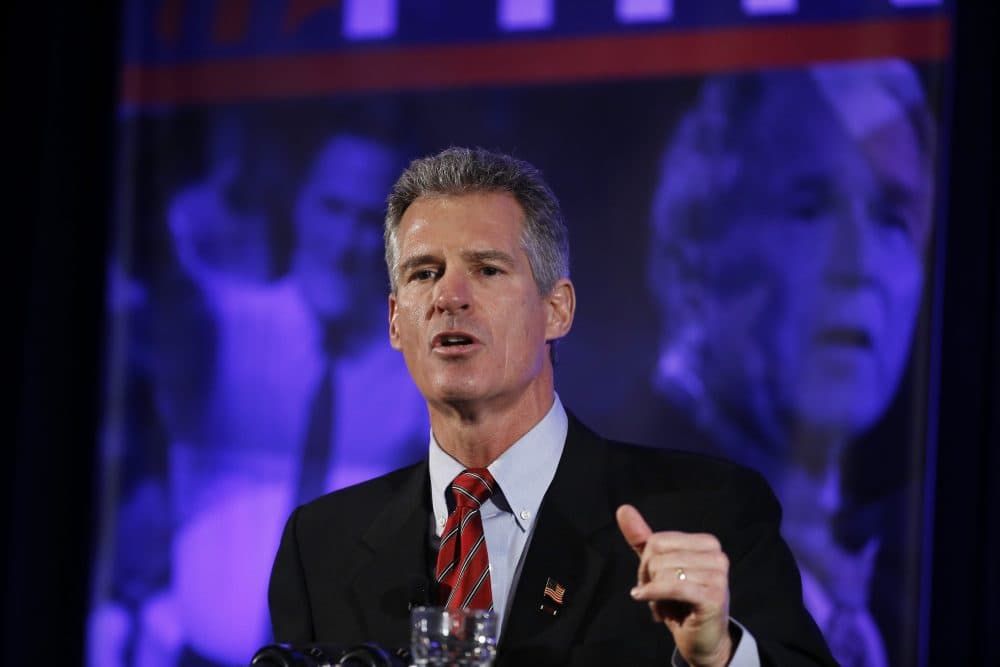 This article is more than 4 years old.
Accusations have been made against former Massachusetts U.S. Sen. Scott Brown in a sexual harassment lawsuit involving Fox News.
Former Fox host Andrea Tantaros is suing the TV network and several senior executives.
Brown is not named as a defendant.
But in her complaint, Tantaros alleges that Brown, in August 2015, "made a number of sexually inappropriate comments to Tantaros" on the set of the show "Outnumbered." She alleges Brown said, "in a suggestive manner, that Tantaros 'would be fun to go to a nightclub with.' "
And then, "[a]fter the show was over," Tantaros alleges, "Brown snuck up behind Tantaros while she was purchasing lunch and put his hands on her lower waist."
Here's that part of the complaint: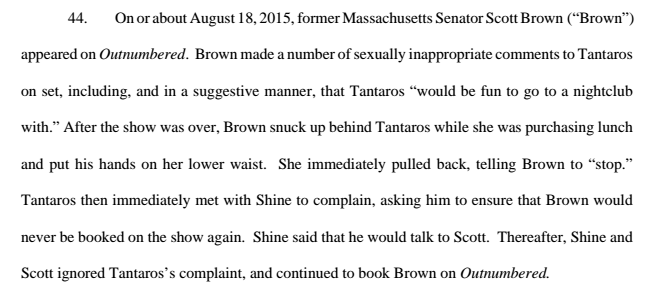 In a phone conversation, Brown referred to a statement he sent WBUR.
In it, Brown described Tantaros' allegations as false. He said all his interactions were professional and cordial and said there was never a circumstance in which he had any interaction with Tantaros outside the studio.
Fox News has been roiled by claims of sexual harassment by former CEO Roger Ailes, who was forced to resign after several high profile female employees came forward with complaints about their treatment at the network.
With reporting by WBUR's Fred Thys and State House News Service