Boston Police Body Cam Program Gets Started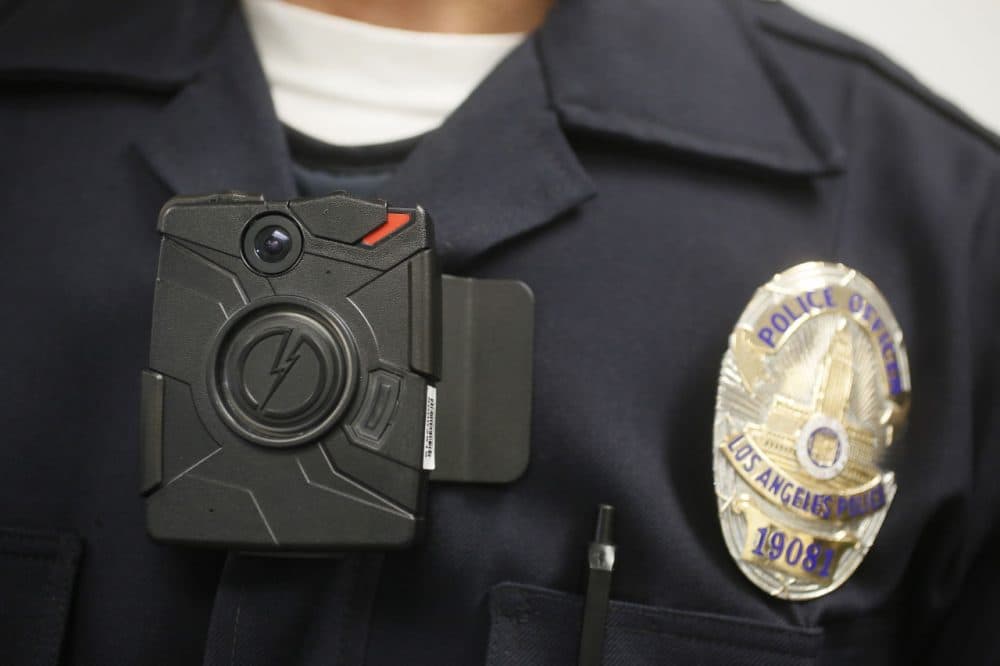 This article is more than 6 years old.
The Boston Police Department's body camera pilot program is being launched with 100 officers selected by a department consultant after none volunteered.
The six-month trial starts Wednesday with two days of training. It goes live Sept. 1.
The 100 officers are racially and gender diverse.
The department says 55 are white, 29 are black, 13 are Latino and three are Asian. Eighty-seven of the 100 are men.
They are scheduled to patrol some of the city's high-crime neighborhoods, college student enclaves and tourist hotspots.
Activists have called for the program since the police shooting of Michael Brown in Ferguson, Missouri, two years ago.
The NAACP questioned why a disproportionately high number of black officers are wearing the cameras, while others wondered why the largely Latino East Boston neighborhood is not included.