Gloucester Police Chief Placed On Leave Amid Internal Investigation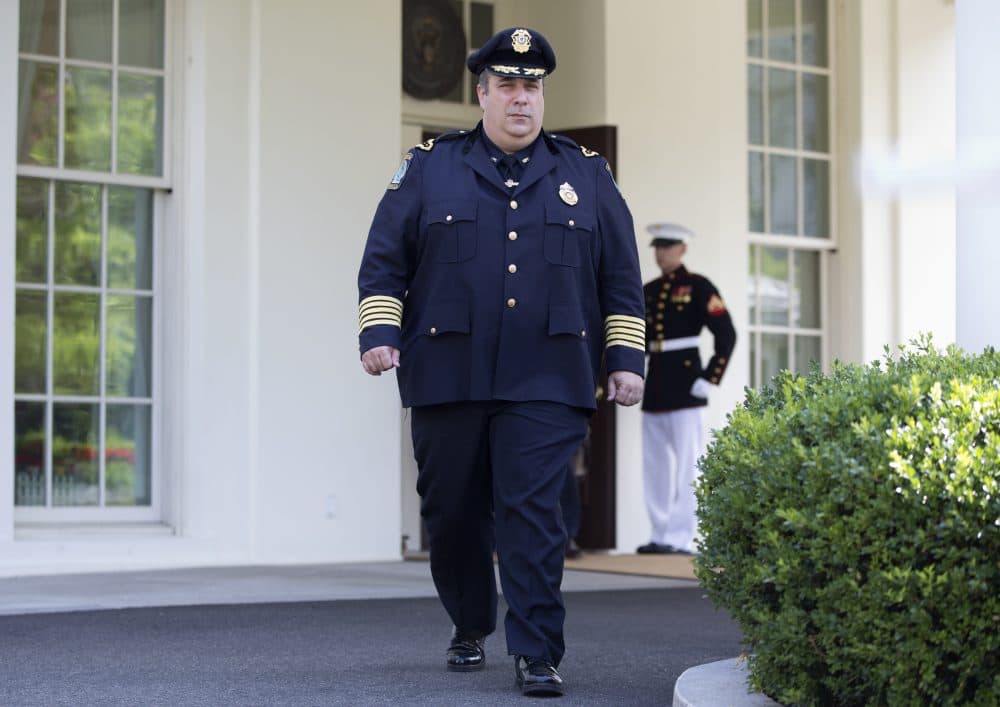 This article is more than 4 years old.
A Massachusetts police chief who was honored at the White House for his work battling the opioid addiction crisis has been placed on paid leave pending the completion of an internal city investigation.
Gloucester Mayor Sefatia Romeo Theken announced Tuesday that Chief Leonard Campanello was put on indefinite leave, but did not disclose what initiated the investigation.
Campanello tells The Gloucester Daily Times he is "unconcerned" and is cooperating fully because he has done nothing wrong in his personal or professional life.
David Quinn, Gloucester's acting police chief, confirmed another officer has also been placed on administrative leave.
Campanello was honored in Washington in April as a "Champion of Change" for his work developing the so-called "Angel program," which seeks to help those struggling with addiction instead of incarcerating them.
Under the program, addicts can walk into the police station with drug paraphernalia and ask for help without fear of facing criminal charges. Quinn said the program will continue in Campanello's absence.
This article was originally published on September 14, 2016.