Forecast: Today Is Cool And Dry; But Warmer Weather Will Return Next Week
This article is more than 4 years old.
A cold front crossed the area overnight, and behind it, cool and refreshing air arrived.
The air over us — which arrived from Canada — is also very dry.  And since the sun isn't as strong as it was a few weeks ago, temperatures won't rise as high as they would if this same air mass came in August.
It will feel cool much of the day if you are not in the sunshine. Some areas will stay in the 60s all day, while Boston is likely to reach the lower 70s. Bright sunshine with longer shadows reminds us fall is approaching quickly.
Tonight's weather will be ideal for sleeping. Watch the moon, which is full tomorrow, rise this evening in a crystal clear sky. Grab you camera and practice moon pictures tonight for tomorrow's full moon which rises around 7 p.m.
If you are wondering about the next chance of rain, it comes this weekend. Saturday continues to appear dry, but Sunday will feature a few hours when showers are possible.  This doesn't appear to be a widespread rain event, but more likely just a few showers.  All areas should see measurable precipitation, but it won't affect the deep drought.
While autumn temperatures are in the air today, I do see a warming trend next week. Early indications suggest we will have several more days where temperatures are at least in the 80s. We will have to see if any more 90 degree days are coming.  Boston has had 22 this year, way above the average of 13.
You can follow my weather updates on Twitter at @growingwisdom.
---
Today: Sunny and cooler. Highs near 70.
Tonight: Clear and cool. Lows 41-55, warmest in Boston.
Friday: Sunny and pleasant. Highs 70-75.
Saturday: Mostly sunny highs in the mid 70s.
Sunday: Lots of clouds and a few showers. Highs 75-79.
Monday: Partly sunny, may shower. Temperatures in the mid 70s.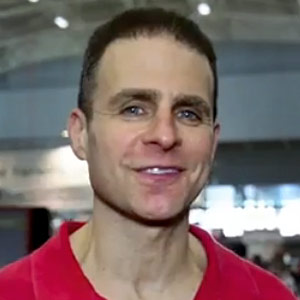 David Epstein Meteorologist
David Epstein is WBUR's meteorologist.