Gov. Charlie Baker Signs Order To Help Curb Climate Change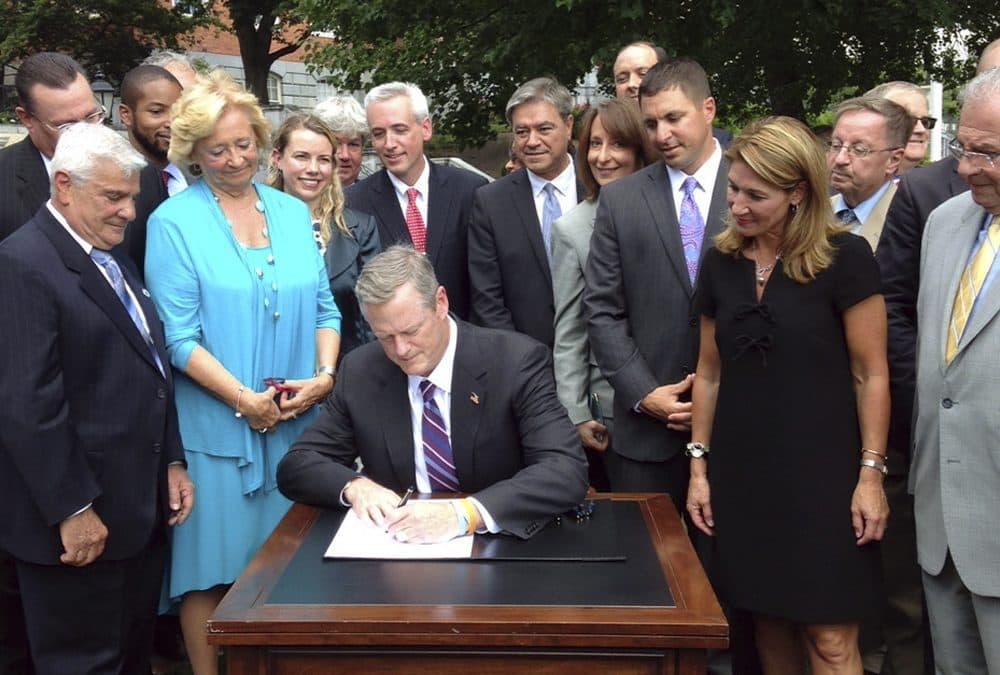 This article is more than 6 years old.
Facing persistent calls for a stronger response from government, Gov. Charlie Baker on Friday signed an executive order directing his administration to confront climate change across various Cabinet offices by developing and implementing a statewide, comprehensive adaptation plan.
At a press conference, Baker noted the devastating winter storms that occurred shortly after he took office in 2015 and the ongoing drought, which has tapped reservoirs and damaged crops across Massachusetts.
"Combatting and preparing for the impacts of climate change will require a holistic approach across state and local government and collaboration with stakeholders from all corners of the Commonwealth," Governor Baker said.
Energy and Environmental Affairs Secretary Matt Beaton said the executive order directs government to "identify the critical infrastructure needs that we need to address" and mitigation will "certainly be a strong focus."
In a statement, Baker's office said the order directs the state's executive offices of Energy and Environmental Affairs and Public Safety and Security to coordinate with cities and towns to prepare for the impacts of climate change. Those two offices will create a blueprint on how best to protect the state's communities using both existing and projected data on climate change effects.
Last month Baker signed a bill aimed at ramping up the state's reliance on renewable and alternative sources of energy.
With reporting by the State House News Service and The Associated Press
This article was originally published on September 16, 2016.