Revere Rejects Slots Parlor Plan In Special Non-Binding Referendum Ahead Of Ballot Q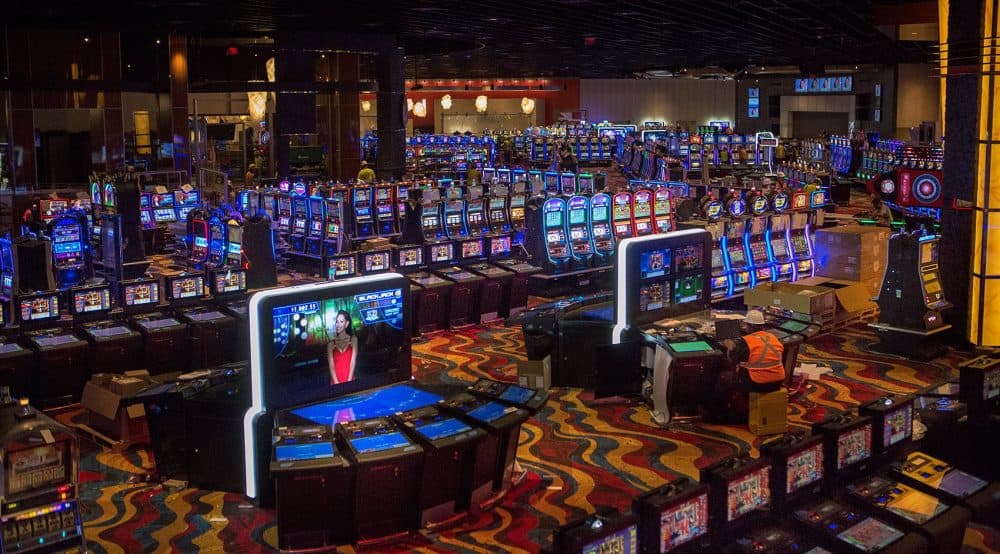 This article is more than 6 years old.
Revere voters on Tuesday rejected a non-binding slots parlor ballot question, dealing a setback to a local developer who is betting that statewide voters on Nov. 8 will agree to the idea of launching one more gambling facility in Massachusetts.
Eugene McCain is behind the push for a slots parlor in Revere, where voters and former Mayor Dan Rizzo in February 2014 embraced the idea of a $1.3 billion Mohegan Sun resort casino at Suffolk Downs. The Revere casino plans were laid aside after state gaming regulators chose Steve Wynn's Everett plan for an eastern Massachusetts casino.
"Thank you Revere!" Mayor Richard Arrigo said in a statement Tuesday night. "We sent a message to the Commonwealth tonight that no amount of dark money or misleading advertising can sway us from the high standards that we hold as a community. Revere residents know how to separate a good idea from a bad idea, and they will not be taken advantage of by dark money and false promises."
Arrigo added, "This distraction is past us, and we can move on to better days ahead."
Other opponents of the slots plan include Sen. Joseph Boncore of Winthrop, Revere Rep. Roselee Vincent, and Revere City Council President Jessica Giannino and Vice President Steve Morabito.
According to unofficial results, there were 1,574 yes votes, or 34.6 percent, and 2,970 no votes, or 65.29 percent, with five blanks.
The vote in Revere, which is located about six miles from Boston and three miles from the site of the resort casino that's going up on the shores of the Mystic River in Everett, could influence the statewide vote on Nov. 8 on Question 1.
Question 1 allows the Massachusetts Gaming Commission to issue one additional category 2 license, which would permit operation of a gaming establishment with 1,250 slot machines.
Poll results released Wednesday show Massachusetts voters are leaning against the further expansion of gaming proposed in Question 1. Of the 502 likely voters surveyed in the WBUR poll only 34 percent favored expansion with 58 percent opposed.
The question narrowly tailors the requirements for applicants, stipulating that the gaming establishment must be "located on property that is (i) at least four acres in size; (ii) adjacent to and within 1,500 feet of a race track, including the track's additional facilities, such as the track, grounds, paddocks, barns, auditorium, amphitheatre, and bleachers; (iii) where a horse racing meeting may physically be held; (iv) where a horse racing meeting shall have been hosted; and (v) not separated from the race track by a highway or railway," according to Secretary of State William Galvin's summary of the ballot question.
Developers are building resort casinos in Everett and Springfield, and a slots facility is up and running in Plainville, where the sole slots license available under existing state law was awarded to Plainridge Park Casino, which opened in 2015.
Opponents of the Revere slots parlor rallied in late September. At the time, Boncore called the slots plan a "half-realized vision that will prove detrimental to our community." Boncore said the city, given its proximity to Boston and access to the MBTA, needs "thoughtful investment that will build a sustainable local economy."
Vincent said the 2011 gaming expansion law was designed to prevent the over-saturation of regional markets. "An additional slot-parlor so close to Wynn Boston Harbor would be a recipe for failure, which is why it is critical that our community not take the gamble," she said.
In November 2014, Massachusetts voters rejected a ballot question calling for the repeal of the gaming expansion law, which was signed by former Gov. Deval Patrick.