MBTA's Green Line Extension Project Gets New Manager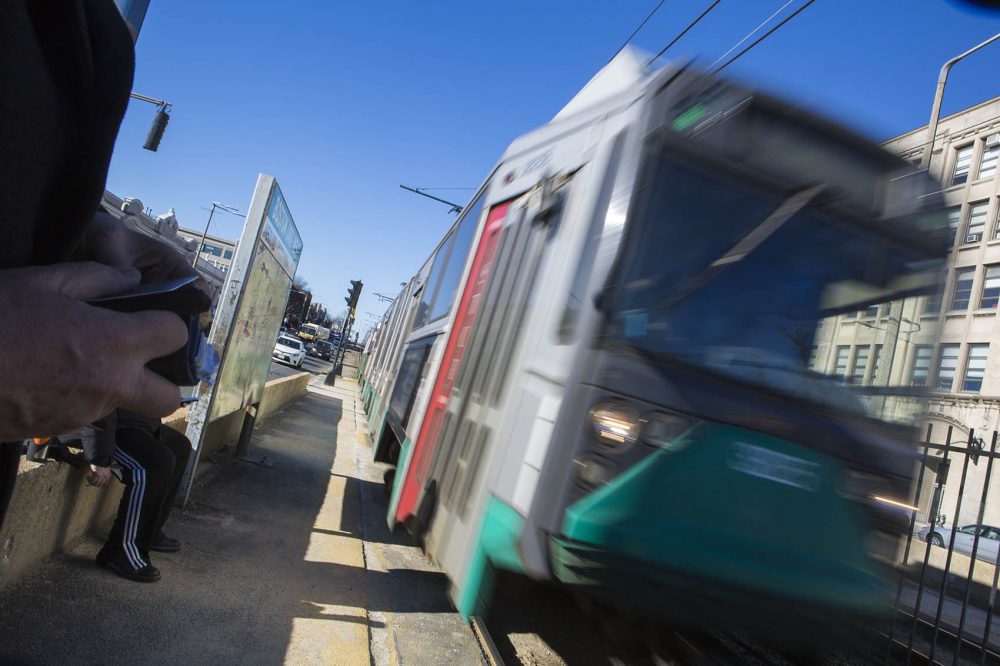 This article is more than 4 years old.
The stalled Green Line Extension, largely mothballed as the Baker administration wrestles with its rising cost estimate, is under new management.
John Dalton, a former Chicago Transit Authority official who also has experience working on large-scale transit projects overseas, is now charged with overseeing the GLX as its project manager, MBTA Acting General Manager Brian Shortsleeve announced Monday.
A former U.S. Navy lieutenant commander, Dalton worked for about five years as general manager for capital construction for the Chicago Transit Authority, according to his LinkedIn profile.
Shortsleeve told the MBTA Fiscal and Management Control Board that Dalton was integral to the CTA's $203 million Wilson Station reconstruction project, one of the largest projects of its kind in the CTA's history. Shortsleeve said Dalton also worked on a $7.6 billion "road and transportation" project in Dubai.
GLX was in early phases of construction last year when MassDOT officials announced its costs had grown from an estimated $2 billion to about $3 billion. Instead of pressing forward, the state hit the pause button and began to scale down the scope of the project and seek additional revenue sources.
The 4.5-mile extension would reconstruct the Lechmere terminus in East Cambridge, add six stops through Somerville and into Medford, and satisfy clean air requirements that accompanied the Big Dig, according to the state.