Newton Mayor Setti Warren Won't Seek Re-Election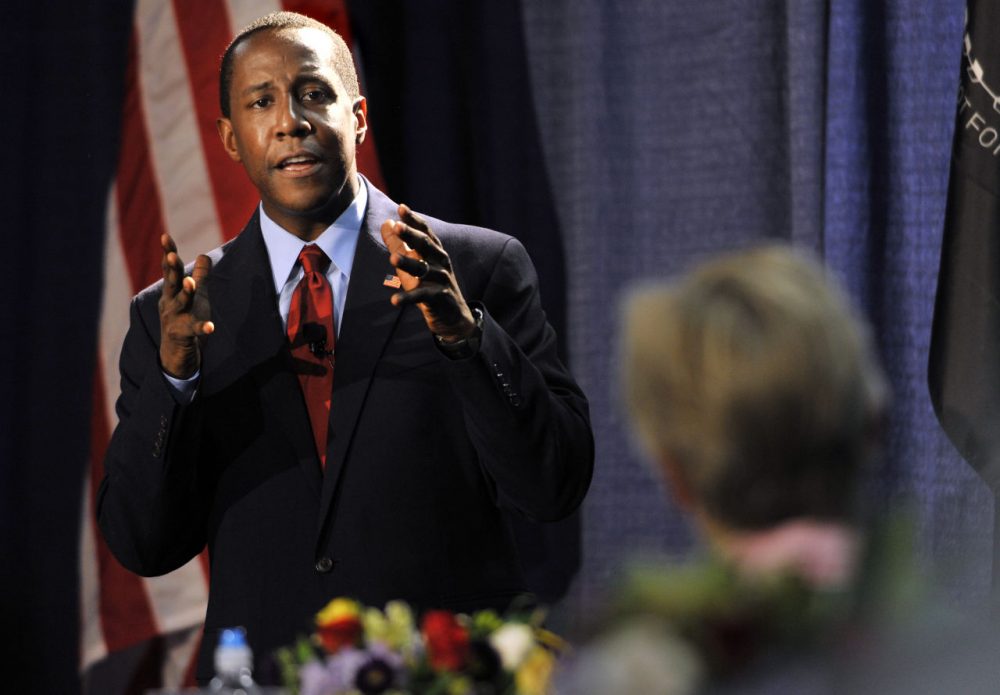 This article is more than 4 years old.
After seven years as Newton's Democratic mayor, Setti Warren announced Thursday that he will not seek re-election in 2017.
"This is a very difficult decision for me and my family," Warren told WBUR's Newscast Unit. "I have absolutely loved being mayor of the city of Newton, where I grew up."
In a statement, Warren said he accomplished all the goals he set, citing his 2009 campaign pledges to fix the city's infrastructure, strengthen the community's trust in its government, address the local economy and maintain the school system.
"We've worked on a plan for affordable housing, transportation and growing the innovation economy as well as reducing the carbon footprint in this last term," he said.
He did not indicate his plans for the future, but did say that he will "always be dedicated to public service."
Warren was part of Massachusetts' delegation at the Democratic National Convention this summer. He ran for U.S. Senate in 2011, eventually dropping out citing a lack of funds and Elizabeth Warren's entrance into the race.