Forecast: Get Outside! Today Will Be Stunning For Mid-November
This article is more than 4 years old.
November can be cold, blustery and even snowy, but it can also offer up a day or two that seem just glorious.
These unusually mild November days are not common, but they do occur at least once or twice on average each year. Typically, the final 70-degree day of the year happens during the first few days of the month.
While we won't reach 70 today, some areas away from a possible sea breeze could actually get into the 60s. I suppose one of those backyard thermometers might even reach the magic 70-degree mark briefly.
Of course, this time of year the amount of daylight is nearing its seasonal minimum. We are only about five weeks away from the least amount of daylight of the entire year. It's hard to believe the days will be getting longer by Christmas! As the days lengthen, the cold strengthens. And we are haven't gotten into winter yet.
The point here is days like today are limited. They are fleeting, and if you are able, it's a good one to take off or work from home. Even if you need to be at work all day, find some time for a walk or bring your lunch outside.
On Tuesday, a storm system will draw in a period of rain, colder air and lots of clouds. It will be about as different a type of day (except for if it snowed) from today as we could have this time of year. Once the rain ends Tuesday evening, the weather will become drier again for the rest of the work week and into the weekend.
Temperatures this weekend won't be cold, but they certainly won't be in the 60s either. Did I mention it's a good idea to get outside today?
You can follow my weather updates on Twitter at @growingwisdom.
---
Monday: Sunshine and dry again. Highs in the 60- to 68-degree range, coolest far northwest and along the coast.
Monday Night: Clouding up late at night. Look for the moon to rise around 5 p.m. Lows in the upper 30s to mid-40s.
Tuesday: Showers or a steady rain. Highs in the mid-50s.
Wednesday: Becoming mostly sunny. Highs in the mid-50s.
Thursday: Sunny, highs 54-57.
Friday: Sunny, highs in the mid-50s.
Saturday: Partly sunny, highs in the mid-50s.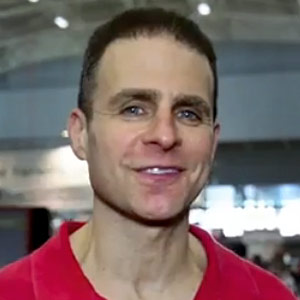 David Epstein Meteorologist
David Epstein is WBUR's meteorologist.