Mass. AG Sets Up Hotline In Response To Reports Of Post-Election Hate Crimes, Harassment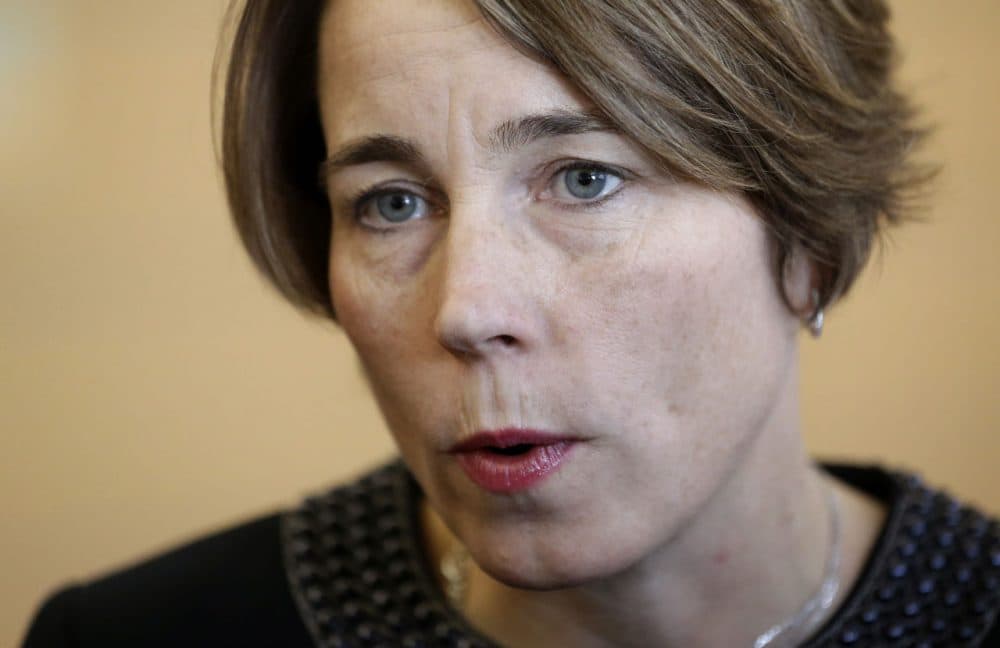 This article is more than 6 years old.
Following reports of harassment of minorities, Muslims, immigrants and LGBT individuals in the days since the election, state Attorney General Maura Healey has created a new hotline for Massachusetts residents to report such incidents.
Since Donald Trump was elected president last week, there have been reports across the country of bias-based attacks.
The Southern Poverty Law Center set up a page last week to track such incidents and — including news reports, accounts on social media and direct submissions to the site — the organization has tallied more than 300 reports of bias-based attacks as of Monday afternoon.
In an interview with CBS' "60 Minutes" Sunday, Trump said he was "so saddened" to hear about such incidents and told his supporters who may be committing such acts to "stop it."
Healey is urging Massachusetts residents who witness or experience threats, harassment or violence based on race, religion, gender or sexual orientation to call 1-800-994-3228 or file a civil rights complaint. Hate crimes should also be reported to local police, the attorney general's office said.
"This is just about making sure that people understand that we're going to protect their rights, we're going to work to protect their safety, and there is no place for a bias-motivated threats, harassment or violence anywhere here in Massachusetts," Healey said in a phone interview.
Healey said her office will review any information they receive and determine whether civil or criminal legal action should be taken.
"Some matters may be appropriate for our office to handle, others may be appropriately referred to local law enforcement or a district attorney's office," Healey said.
Most hate crimes are handled by a local district attorney's office, but in some cases may also be prosecuted civilly by the state attorney general's office.
The new hotline will be managed by attorneys and staff in the attorney general's office.
This article was originally published on November 14, 2016.