Hoax Call Prompts Evacuation At Boston University
Boston's police commissioner says a hoax caller told Boston University police that he was barricaded in a room in the school's library and had guns and explosives.
Campus police received the call around 8:30 a.m., prompting the evacuation of two buildings. Commissioner William Evans said the man on the phone also claimed he had shot someone.
"You can't take these hoaxes without checking them out thoroughly," Evans told reporters at the scene. "Unfortunately a lot of this is going on around the country and that's why we took it seriously."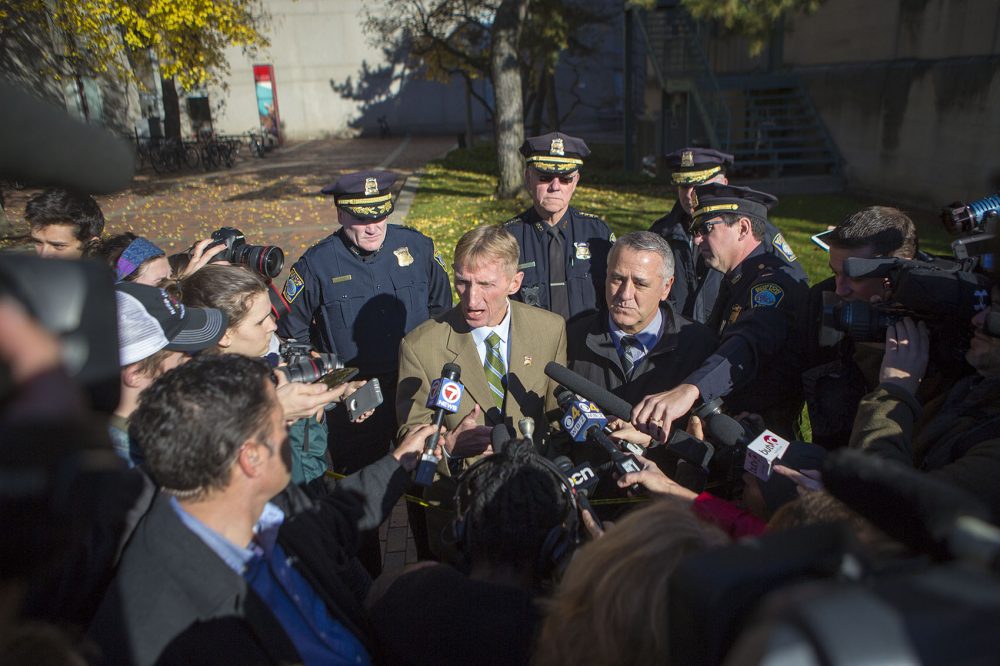 Evans said police did a "methodical sweep" of the entire building and found nothing.
Acting BU police Chief Scott Paré says the caller spoke with a police dispatcher for about 10 minutes. Evans said investigators are working to track the call.
A stretch of Commonwealth Avenue through campus was temporarily closed.
With reporting by the WBUR Newsroom and The Associated Press