Regulators Begin Safety Inspections At Pilgrim Nuclear Plant In Plymouth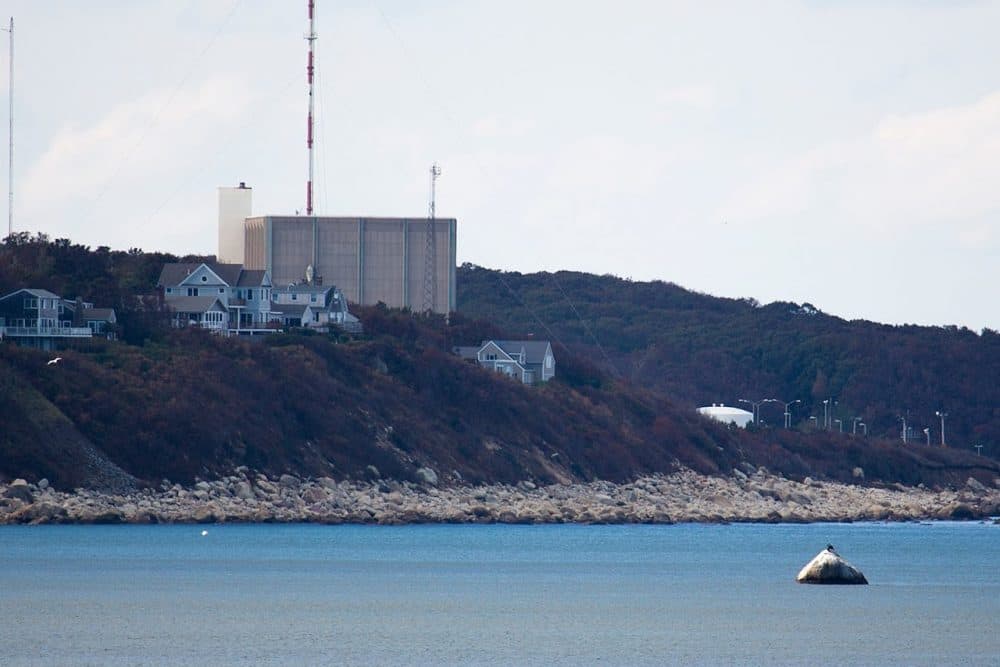 This article is more than 3 years old.
Federal regulators have returned to Massachusetts' only nuclear power plant for three weeks of inspections.
About 20 inspectors from the Nuclear Regulatory Commission arrived Monday at the Pilgrim Nuclear Power Station in Plymouth.
Officials said the inspection will cover several areas, including what they describe as the "safety culture" at Pilgrim, or the willingness to emphasize safety over other competing goals.
The agency is planning to release a public report within 45 days of the completion of the inspection. The inspection should wrap up by mid-January, in part because of the holidays.
A public meeting will be scheduled for late winter or early spring.
Louisiana-based Entergy Corp., which operates Pilgrim, has already announced it will close the plant in 2019.
NRC officials said the inspection is meant in part to ensure the plant operates safely until the shutdown. There will be a separate inspection program for shutting down and decommissioning the plant.
NRC team manager Ray Lorson described the inspection as a very intrusive effort and said inspectors will be "kicking the tires" at the plant to make sure it is being operated safely.
The inspection will include a review of documents at the plant, interviews with workers and observation of operations.
The inspection stemmed in part from a winter storm-induced shutdown in January 2015 that involved the facility's safety relief valves.
Pilgrim was built in 1972 and relicensed in 2012 for an additional 20 years. It's one of three nuclear power plants under NRC's strictest oversight.
"There are about 100 operating power reactors in the U.S.," Neil Sheehan, NRC's public affairs officer, told WBUR's Newscast Unit. "At the current time, there are only three reactors that are in this category of very high-level oversight. There are two in Arkansas and Pilgrim. And they are the only ones."
Entergy officials describe the inspection as "the next step in Pilgrim's process toward a return to industry excellence."
"We have worked hard to address the issues that led to station performance decline and look forward to demonstrating to the NRC that we have made significant progress in these areas through the inspection process," Pilgrim spokesman Patrick O'Brien said in a written statement.
With reporting from The Associated Press and the WBUR Newsroom
This article was originally published on November 28, 2016.