These Harvard Students Have Temporary U.S. Residency – And New Worries
05:28
Play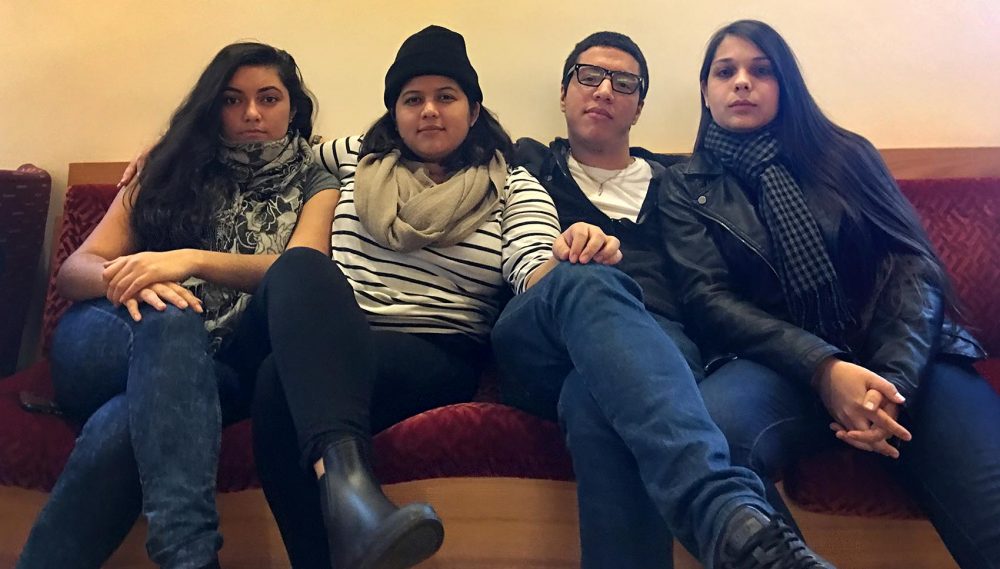 This article is more than 4 years old.
Ilian Meza-Peña wants to go home.
Home to her brother and sister in California. Sitting at her mom's dining room table eating her delicious food. Listening to cumbia music. Playing a game of lotería with her dad.
Home is a place where she doesn't have to explain that even though she's not legally a U.S. resident, she feels 100 percent American.
But Meza-Peña can't return to California just yet. She has work to do. This is her senior year at Harvard University, and her thesis is due soon.
"I hope to be a human rights lawyer in the future," she says.
But on election night, Meza-Peña says, she felt like someone had hit the brakes on her life.
"My emotions are just really high right now," she says.
Every morning since, she and her roommate have given each other pep talks before heading out to class.
It helps, but she's still stuck.
"We like, found our groove. We're going to the gym, we were getting our work done on time — and then Trump got elected and we were like, 'Well, there goes all of our motivation on our academic studies,' " she says.
That's because Meza-Peña and her parents do not have legal U.S. residency. When Meza-Peña was 3, she and her parents migrated from Mexico and never returned. Her roommate has family members who are also here illegally.
This week, Harvard University President Drew Faust pledged to take additional steps to protect any of the school's students who are in the country illegally. But Meza-Peña remembers President-elect Donald Trump's campaign promises to build a wall at the southern border, and to deport millions of people who are here without documents.
'What [Trump] Can Do Right Away'
Roberto G. Gonzales, an assistant education professor at Harvard, has written a book, "Lives in Limbo: Undocumented and Coming of Age in America," that's based on an in-depth study of 150 young adults in Los Angeles over 12 years.
Gonzales doesn't think the wall will get built any time soon.
"I don't see that the wall is going to happen, and if it does happen it's going to take a long time and be costly," he says. "But what he can do right away is to end DACA."
DACA — the Deferred Action for Childhood Arrivals program — allows young people who were brought here illegally as children to study and work in the United States. Contrary to some reports, it does not give them amnesty; instead, it instructs officials to delay taking action on their immigration status. Participants must renew every two years.
DACA is "particularly vulnerable" to action from Trump, Gonzales says, "because it's one thing he can do to appease his anti-immigrant base."
Meza-Peña worries about that. And she worries that, by registering for DACA and going to college, she may have put her family in jeopardy.
"I'm afraid for my parents," Meza-Peña says. "I'm afraid for my parents, because they have no protections, and, like, with my application I disclosed their information as well. Like, I disclosed where we live and where they've been working."
All of the information Meza-Peña put on her DACA application is held by the Department of Homeland Security.
Across campus, Jin Park is a 20-year-old junior.
As an Asian man, Park knows that people who see him on campus likely have a different impression of who he is and where he comes from.
"The thing about being a Korean undocumented person," he says, "is that people don't really expect you to be undocumented."
The conversation in this country about immigration has focused heavily on the Mexican border. But Park believes that just about everyone who is not legally a resident feels afraid or unsure.
When he was 3, his parents moved from South Korea to Queens, New York, on a work visa. When the visa expired, they just stayed.
"I feel American. Like, I know that to be true. Because this is my home, right?" Park says. "I grew up here, this is where I made all my friends, and this is where I built a life."
Now, for the first time, Park's parents are expressing to him that maybe it was a mistake to come to the United States. Since they are not here legally they are, in many ways, marginalized.
After 17 years, Park's mother still works at a nail salon, his dad at a restaurant. Since the election, they feel even more unsure about their future.
It is the weekly phone call Park makes from his dorm room at Harvard that reminds both him and his parents that the sacrifice may be worth it.
"The fact that they're so proud of me is what keeps them going," Park says. "So when I tell them, you know, 'I know it's hard — how are you doing?' they say, 'Yeah, it's hard, but you're the reason why we keep going.' "
More than 5,000 faculty members, other employees and students have signed a petition requesting that Harvard become a "sanctuary campus," which means it would prohibit federal Immigration and Customs Enforcement officials from entering a designated area — or the entire campus — without a warrant.
Lorgia García Peña, a Harvard assistant professor of Romance languages and literature, helped some of her students draft the petition. She says it's a natural extension of her profession.
"It's a human rights issue, and I'm an educator," García Peña says. "I believe everyone that wants and can should have access to education."
Harvard is not officially calling itself a "sanctuary campus." But Faust, along with more than 400 college and university presidents nationwide, has signed a statement that supports DACA and offers to meet with political leaders to discuss it.
And Faust says Harvard will continue to support students like Park and Meza-Peña. The university will add additional resources, such as legal advice, and campus police will follow existing policy and not inquire about a student's legal status. Existing policy also means that ICE officers would need a warrant to act on campus.
Harvard estimates it has about 40 students who have self-identified as people who are here illegally.
Across the state, the Department of Homeland Security reports that 7,025 students are currently registered under DACA. Across the country, tens of thousands more.
And, with every one of them, a family uncertain of what comes next.
Editor's note: The original headline on this post described these students as "here illegally." While their parents did not obtain legal residency for them in childhood, they are now here legally, as temporary residents under DACA. We have updated the headline for clarity.
This article was originally published on December 01, 2016.
This segment aired on December 1, 2016.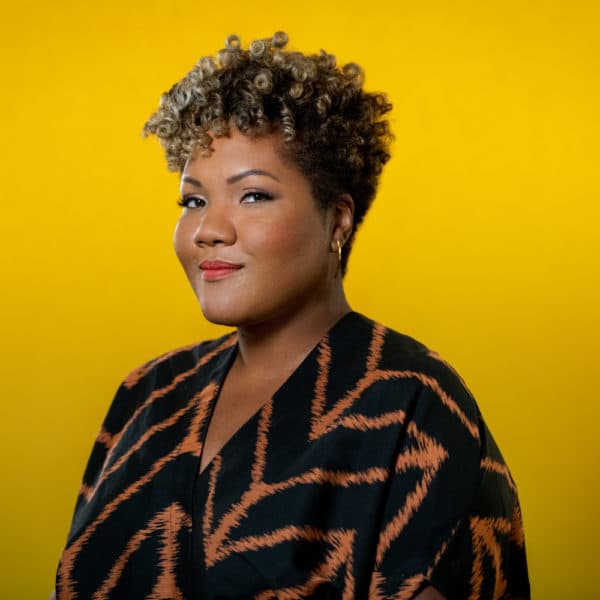 Tonya Mosley Co-Host, Here & Now
Tonya Mosley is the LA-based co-host of Here & Now.