Decapitated Body Found Near Merrimack River In Lawrence Identified As Missing Teen
02:20
Play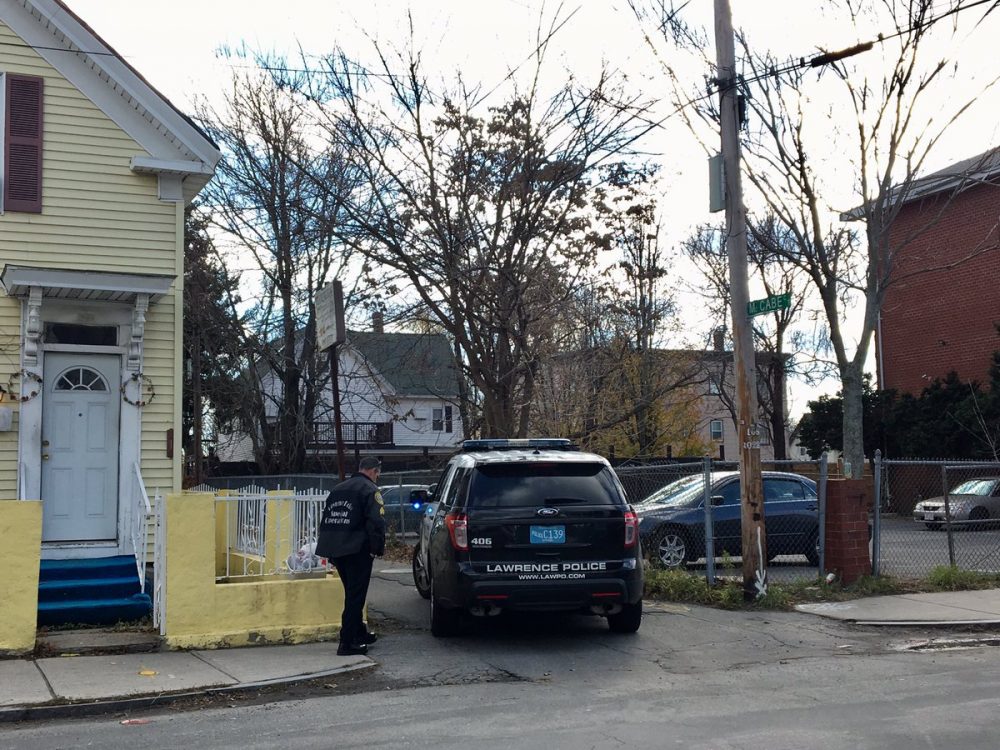 This article is more than 5 years old.
Officials said on Friday they believe there is no immediate threat in the city of Lawrence after a decapitated body was found Thursday afternoon near the Merrimack River.
The Essex County district attorney's office confirmed Friday that the victim is 16-year-old Lee Manuel Viloria-Paulino. The boy had been missing for two weeks.
Viloria-Paulino's body was discovered by a woman out walking her dog along the banks of the Merrimack River in the area of McCabe Court, next door to the Boys and Girls Club of Lawrence, and just off of a busy Water Street.
Foul play is suspected in the death, Carrie Kimball Monahan, a spokeswoman for the Essex district attorney's office, said in a statement Thursday night.
Now, officials are trying to ease concerns of a shaken community.
Thirty-year-old Lilian Torres lives with her two young children directly across the street. Their duplex decorated for Christmas, Torres said the timing of this violent act makes the holiday season feel a bit more somber.
"I never heard something like that happen before out here," Torres said. "We hear it in the Spanish countries and other countries, but not here, especially here where you live here in Lawrence. It's pretty scary."
Miguel Angel, another neighbor, moved to Lawrence from the Dominican Republic five months ago. Angel said he wonders whether gangs were involved with the crime — he said he often avoids leaving his home at night because of what he describes as gang activity.
The community, known as Tower Hill, is represented by Lawrence City Councilor Jeovanny Rodriguez.
Rodriguez says his constituents are, understandably, afraid.
"This is not the only thing that has happened in my district," Rodriguez said. "Multiple shootings throughout the summer. A lot of people are concerned in terms of safety. I have faith in the police department but people are concerned and very scared."
In a press conference at Lawrence Police headquarters on Friday, Chief James Fitzpatrick tried to ease the fears of the community, but could not offer many details.
"Based on the information that we have I believe that there is no further threat to the city of Lawrence," Fitzpatrick said. "However, due to the nature of the investigation I cannot elaborate any further and I refer all questions to the DA's office."
The Essex DA's office has not provided additional information about the investigation.
This post was updated with the All Things Considered feature version.
This article was originally published on December 02, 2016.
This segment aired on December 2, 2016.