'Something You Would See In A War Zone': Crews Investigating Cause Of 10-Alarm Cambridge Fire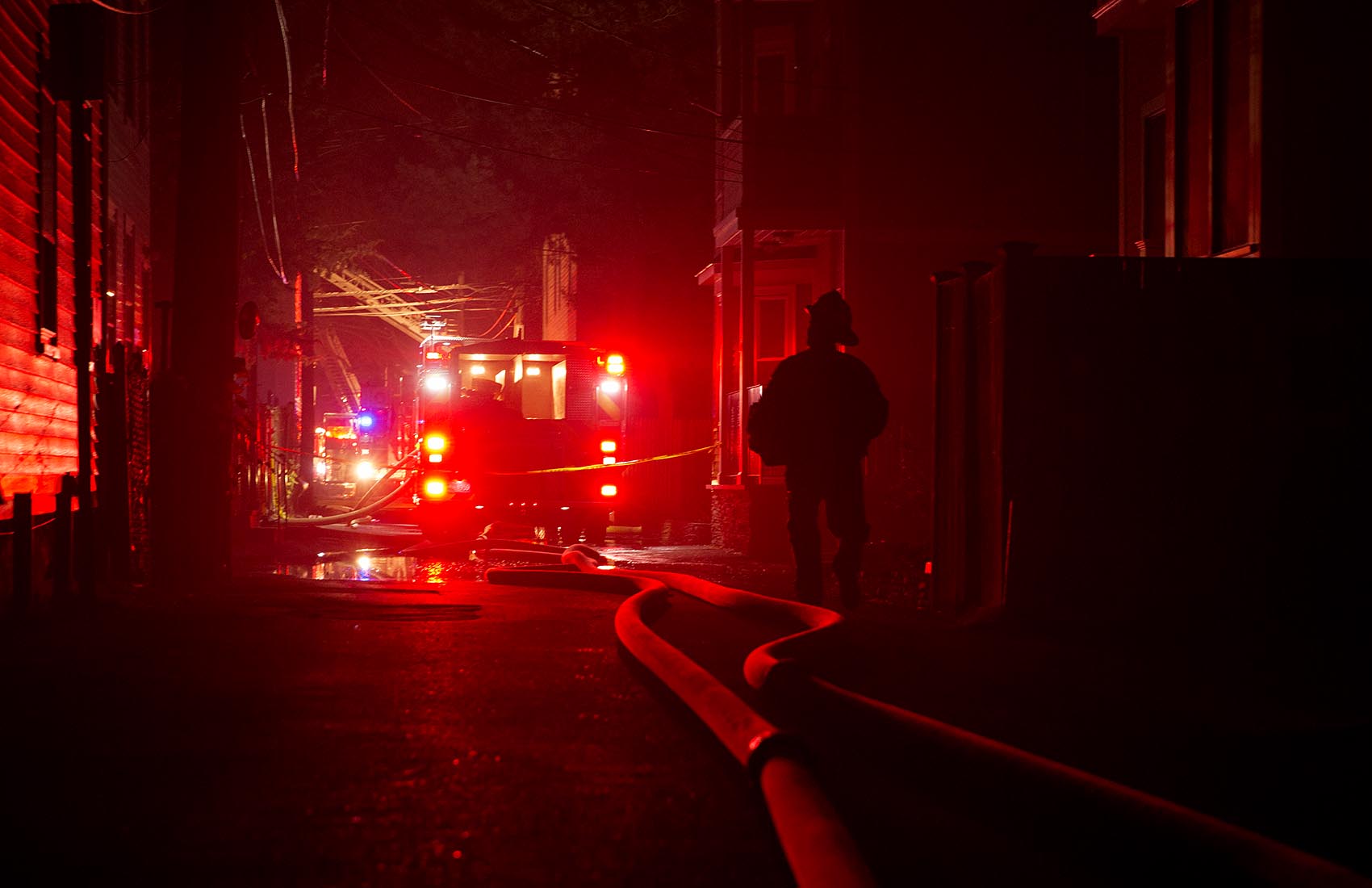 This article is more than 4 years old.
Cambridge officials said that, as of 3 p.m. Sunday afternoon, a total of 48 families representing 104 individuals had registered with the Red Cross after they were displaced by the 10-alarm fire that ripped through part of East Cambridge on Saturday.
Lee Gianetti, director of Cambridge's communication and community relations, said the city is encouraging more displaced families and individuals to register with the Red Cross if they have not yet done so.
Firefighters worked through Saturday night to put down the fire that jumped from one building to another across the Wellington-Harrington neighborhood near Berkshire Street and Vandine Street, not far from Kendall Square.
Heavy flames engulfed multi-family buildings, including a former church that had been converted to condos, and several automobiles. Cambridge Assistant Fire Chief Gerard Mahoney said the fire damaged or destroyed at least 15 structures.
Mahoney said fire crews spent Sunday morning hosing down hot spots and later assessing the structural integrity of the damaged buildings. He said some buildings are beyond repair while others had only broken windows. Mahoney said about 10 vehicles also were damaged or destroyed.
Cambridge Fire Chief Gerald Reardon said about five to six minor injuries had been reported. The state fire marshal's office said two police officers and one firefighter sustained minor injuries while responding.
Fire crews from about 25 nearby communities provided aid after the first calls went around 2 p.m. Saturday. The fire was contained shortly before 8:30 p.m. Saturday night.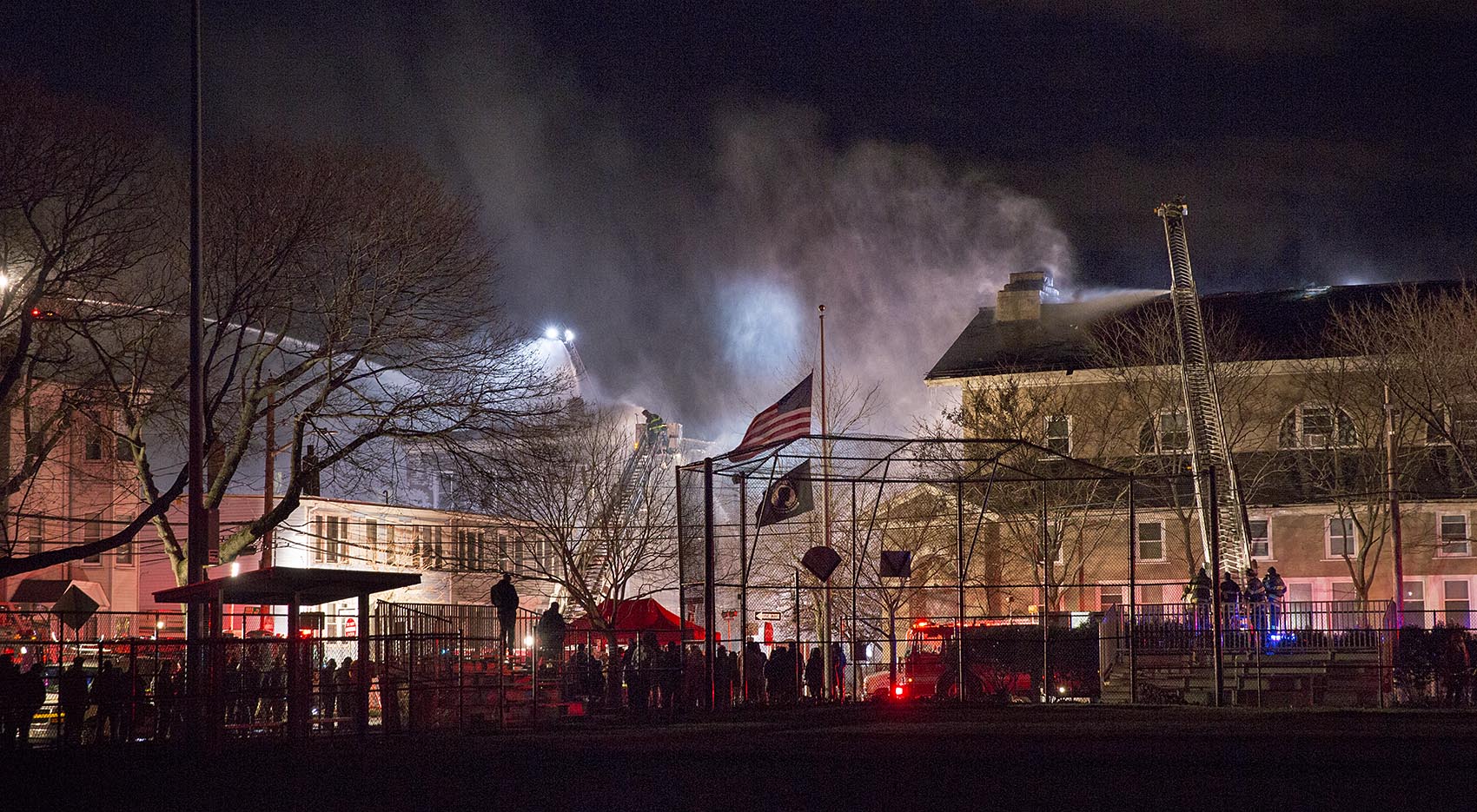 The state fire marshal's office and Cambridge's fire department do not yet know the cause of the blaze and are currently investigating.
Some witnesses said the fire started at a residential building undergoing renovations.
"This looked like a ball of fire across the street," Reardon said Saturday night. "[It] looked like something you would see in a war zone when they first showed up."
A temporary shelter at Cambridge Rindge and Latin School was set up for displaced residents and Cambridge Mayor E. Denise Simmons said the city had set up a relief fund to help those affected.
The city also opened shelter at the War Memorial Center to help families.
"The fact that it happened in daylight and people were up and around and cognizant of what was going on versus sleeping at night was obviously something in our favor," Reardon said. "At the end of the day, we are very fortunate that we are not looking at a series of serious fatalities here. That's the good news."
With reporting by WBUR's Steve Brown, Bob Shaffer and The Associated Press
Correction: This post has been updated to accurately reflect the number of families and individuals displaced from the fire.
More Photos: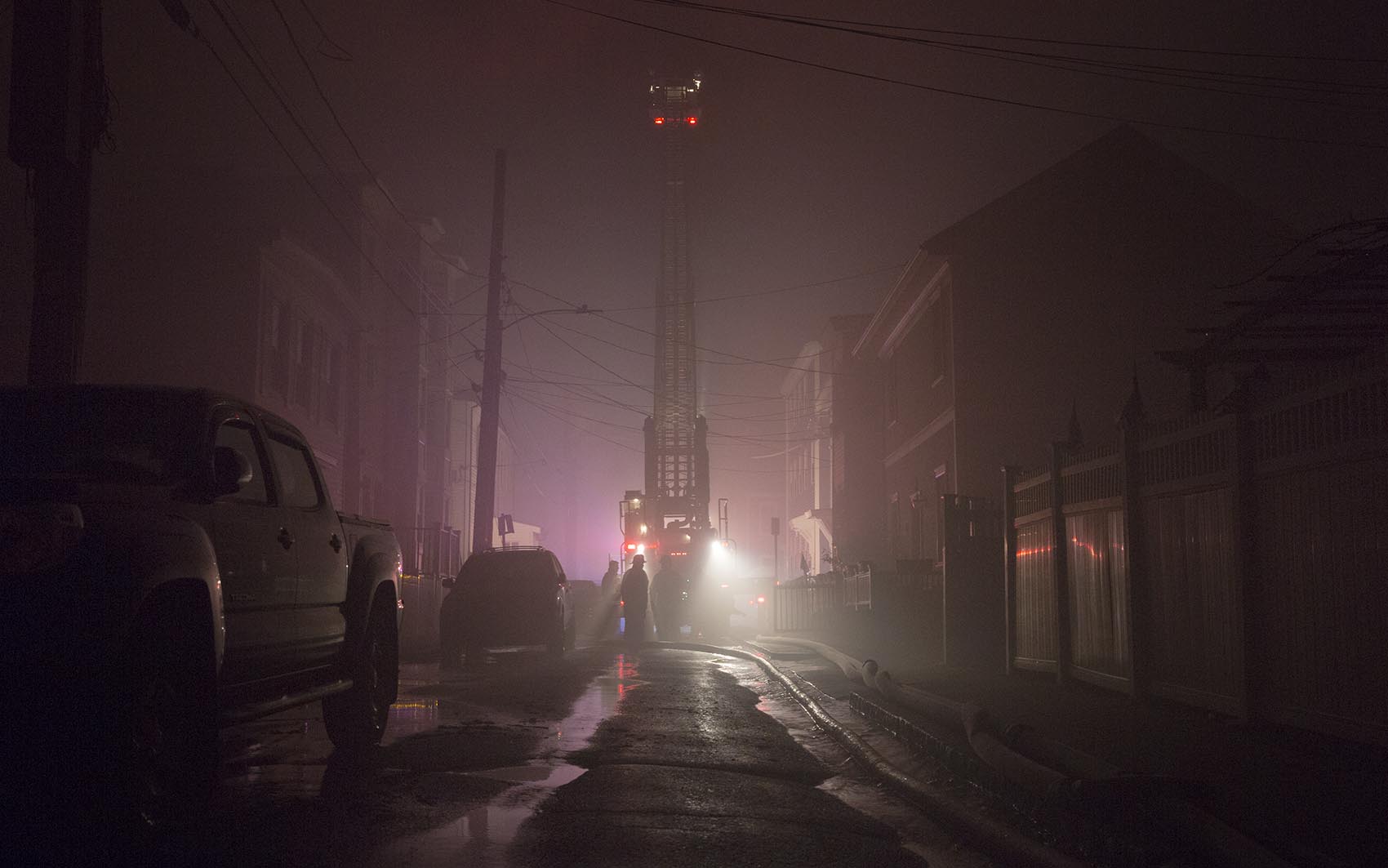 This article was originally published on December 04, 2016.