Investigators Believe Cambridge Fire Was An Accident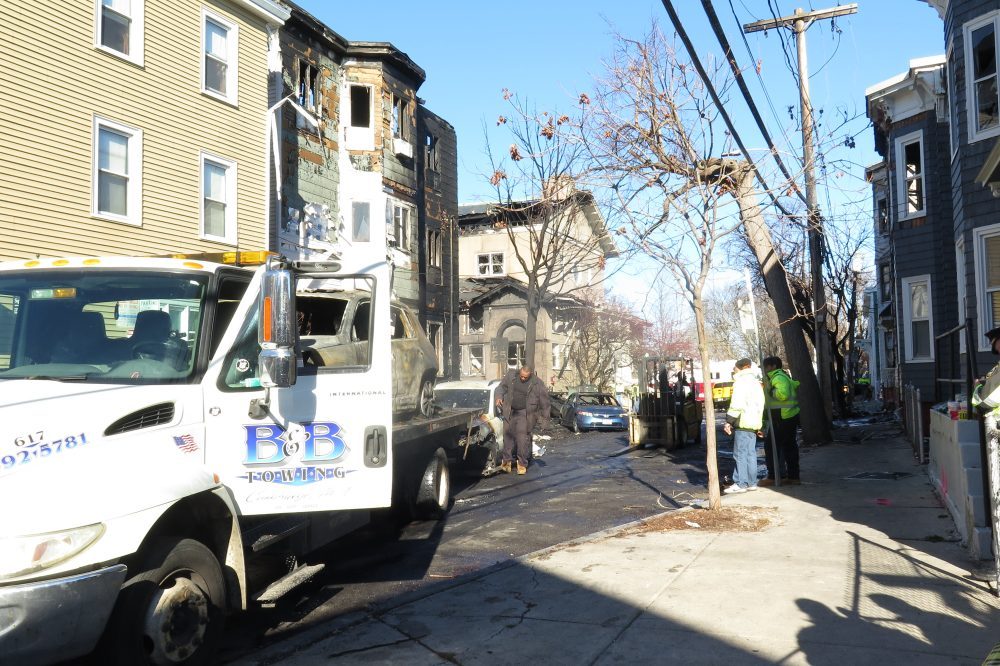 This article is more than 4 years old.
Officials looking into the cause of the 10-alarm fire in East Cambridge that displaced more than 100 people over the weekend say they believe it was an accident.
The state Department of Fire Services said in a statement Monday that investigators had located the area where the fire started at 35 Berkshire St. and there is no evidence it was intentionally set. They are still trying to determine the cause.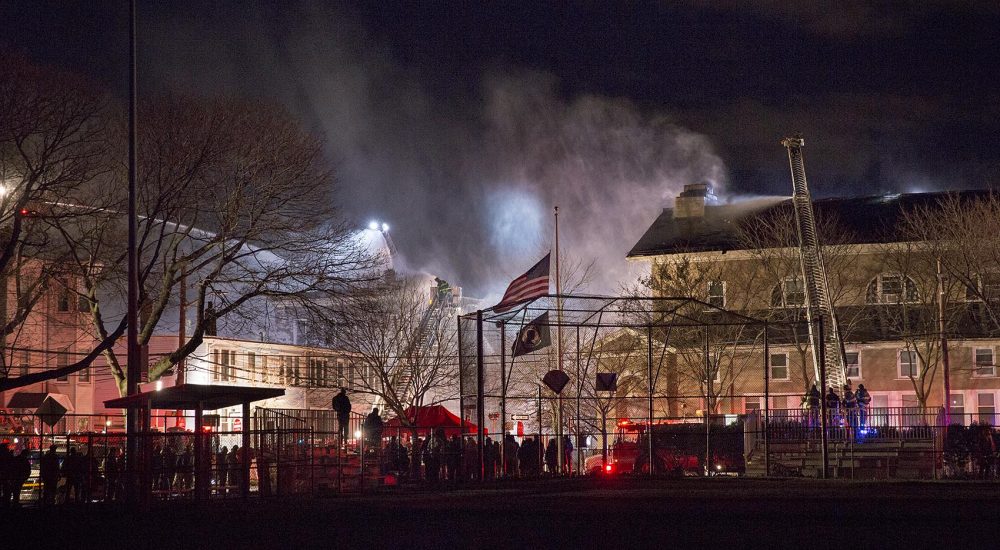 The Saturday fire damaged at least 16 buildings comprising more than 50 housing units. Three buildings were being torn down, and at least one other will be partially razed.
Joe Buswell, who has lived on Berkshire Street for 30 years, told WBUR on Sunday that his house was among those to be torn down.
"I feel empty," he said. "But the good thing is that nobody lost their lives. That's the main thing. We can always rebuild."
No one was seriously injured in the fire. The city says more than 125 people were displaced.
The Cambridge school department says more than 40 of its students were affected in some way.
The city's mayor has set up a relief fund for those who were displaced.
With reporting by the WBUR Newsroom and The Associated Press