Forecast: Extreme Cold, Wind, And Even A Little Snow — It's A Wild Weekend
This article is more than 4 years old.
The next three days are going to be quite wild around these parts — even by New England standards.
A mass of arctic air is now pouring into New England from the far northern part of Canada. The air is heading south toward us, riding over snow cover and getting little exposure to sunlight. When it arrives in the Boston area, it will be only slightly modified.
How cold is cold? Tomorrow will likely be one of — if not the coldest — Dec. 16th's highs on record.
Although I don't expect the morning low to reach the record of 1 degree in Boston set back in 1883, the afternoon reading is likely to stay under 18 degrees, which as of now is the coldest high temperature for the date. This was set back in 1951.
Today as the arctic air arrives, temperatures will not rise. Actually, readings will fall a bit in the second half of the afternoon. Winds will be gusty, but not as strong as what is coming tonight.
Overnight the winds will gust over 50 miles per hour in places, and along the coastline could reach 60 miles per hour for a while. This type of wind strength can cause tree damage and subsequent power outages. If this occurs with the cold, it will be quite tough to stay warm.
The good news — and there is some — is that the cold doesn't last. Temperatures moderate quite a bit on Saturday rising above freezing and even into the lower 40s by the end of the day.
Of course, the transition to milder air won't come smoothly. There will be a period snow late Friday night and Saturday morning yielding a few inches of snow. The heaviest, perhaps nearing 6 inches, would be in northern Worcester County with 1-3 inches in the Route 95 corridor and less over Cape Cod.
The precipitation changes to rain later on Saturday, and then it's a mild night ahead. By Sunday morning, temperatures are into the 40s and even lower 50s with plenty of melting.
It turns colder Monday, but milder heading into Christmas week.
You can follow my weather updates on Twitter at @growingwisdom.
---
Thursday: Lots of sunshine and colder. Highs in the mid-20s before noon, then falling to the teens by dark. Watch for a gusty wind.
Thursday Night: Clouds and moonlight. An early snow shower. Very strong wind.  Lows -3 to +5 degrees.
Friday: Arctic air is in place, and it will be very cold and windy. Wind chills under 15 below in the morning. Highs in the mid-teens to near 20 over Cape Cod with sunshine.
Saturday: Morning snow then gradually changing to rain. Highs in the mid- to upper 30s later in the day.
Sunday: Some rain and mild. Highs occur in the morning between 47-53.
Monday: Mainly sunny and chilly. Highs in the 20s.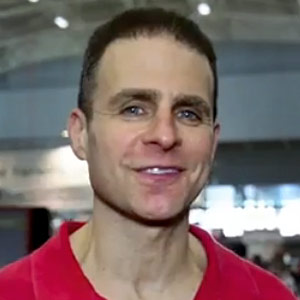 David Epstein Meteorologist
David Epstein is WBUR's meteorologist.