Forecast: Arctic Air Blasts Region; Later, As Cold Relaxes, Snow Arrives
This article is more than 4 years old.
It was a three dog night Thursday night, with the extreme winds and the cold.
Arctic air is firmly entrenched across the region and will continue to play a role in our weather through Saturday morning. This air is very dry as well. You may notice some chapped lips and dry hands the past 24 hours as there is very little moisture in the air.
Wind chills this morning remain sub-zero. They will be in this range all morning and only recover a bit this afternoon. It will be sunny and nice to look at outside, but highs only make it into the teens.
Tonight clouds will increase, and snow will be arriving Saturday morning. The snow's presence is due to warmer air replacing the cold air in place Friday. These situations can bring a few inches of snow, but the storm isn't likely to be a blockbuster.
The forecasting challenge is to figure out how long the snow lasts before a mix or change to rain. Along the immediate coast and over Cape Cod the change will occur faster so less snow is expected, but inland snow will last longer and therefore more is expected. A faster change than I am expecting will result in less snow.
For at least the first half of the day Saturday, roads will be a problem. I expect all areas to be seeing snow at sunrise. With at least 2 inches in the Boston area, travel will be slowed. It's a big weekend to go shopping, and this will make getting around the malls that much more difficult.
Eventually, the warm air will win out, but most of the precipitation will have fallen by then. A mild night Saturday and Sunday morning will melt a lot of the snow.
Colder weather returns for the end of the weekend and early next week, but not as cold as we are seeing this morning.
You can follow my weather updates on Twitter at @growingwisdom.
---
Friday: Sunny, cold and windy. Wind chills under 15 below in the morning. Highs in the mid-teens to near 20 over Cape Cod with sunshine.
Friday Night: Increasing clouds, snow by morning. Lows 10-15.
Saturday: Morning snow then gradually changing to rain before ending. Highs in the mid- to upper 30s later in the day.
Sunday: Some rain and mild. Highs occur in the morning between 47-53.
Monday: Mainly sunny and chilly. Highs in the 20s.
Tuesday: Lots of sunshine, highs in the mid 30s.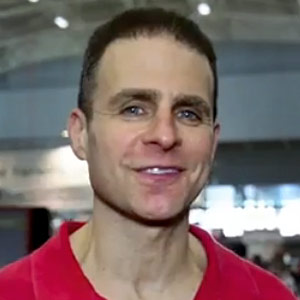 David Epstein Meteorologist
David Epstein is WBUR's meteorologist.