Forecast: Biggest Snowfall Of This Winter Season So Far
Snow is falling across almost the entire area Saturday morning with some of it falling moderately. The snow will continue through the morning before tapering off to a freezing drizzle or just plain rain in the afternoon. The rain never really makes it into most areas, including Boston, because the near record cold from yesterday is just still so firmly entrenched.
Nantucket, Martha's Vineyard, Cape Cod, the South Shore, and the outer parts of Cape Ann will all see some rain and therefore the snowfall totals are predicted to be less there. In Boston and actually much of the area I think a four to five inch snowfall is a good range to think about.  Even Logan Airport will see at least three inches, but most neighborhoods will reach four inches.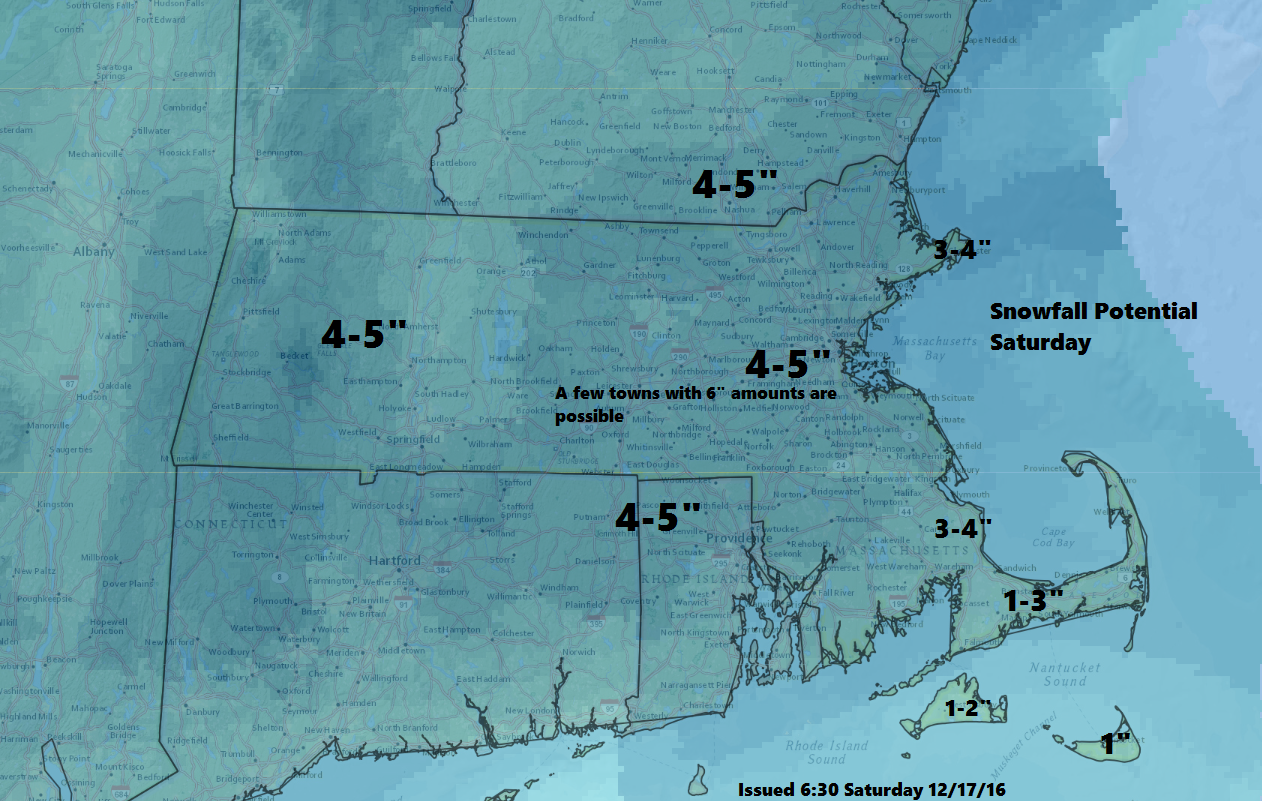 The loop below shows the progression of Saturday's snow and rain. The snow is indicated in blue, the rain in green.  All the precipitation is mostly over by the early afternoon.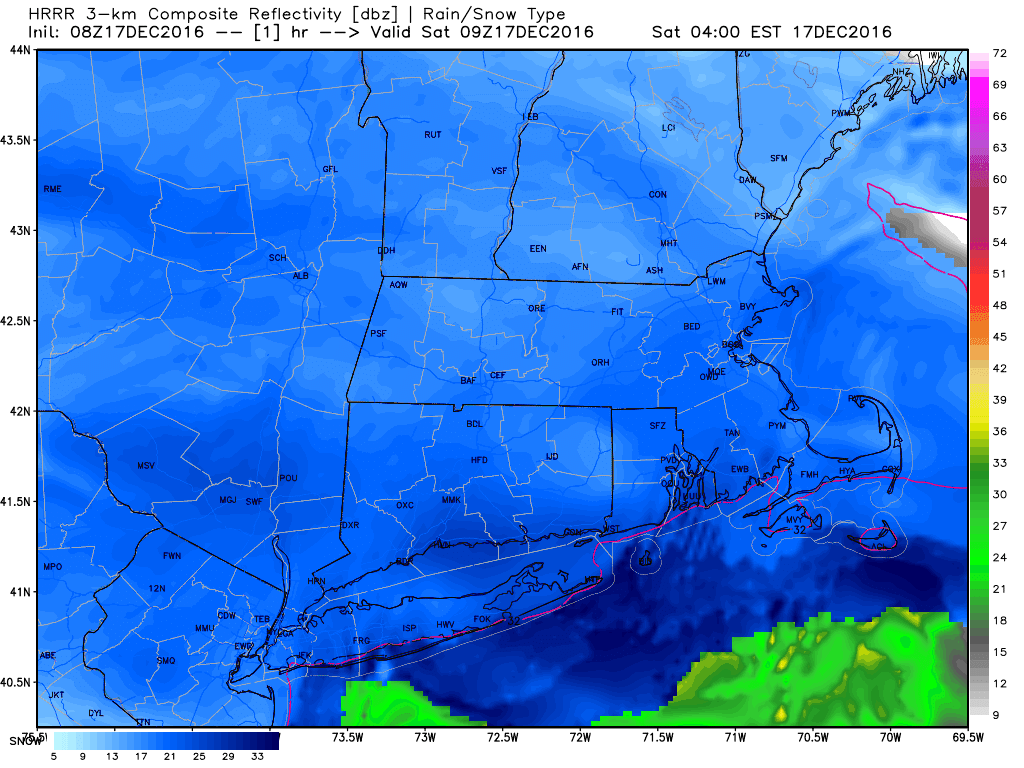 The snow will be ending around noon, give or take an hour.  Temperatures will remain in the 30s, except lower 40s over Cape Cod and parts of the South Shore and Cape.
Warmer air will surge north Saturday night and by Sunday morning temperatures should be in the lower 40s. There will not be a freeze overnight so you will have a chance to clean up further then. The one caveat about tomorrow is that there will be rain in the morning and first part of the afternoon, making the snow heavy and wet.
Freezing occurs Sunday night and all the slush and puddles are left rock solid come Monday morning. It will be windy, so I don't expect a lot of icy roads as the wind will dry them up quickly.  However, there can still be icy spots so watch out.
You can follow my weather updates on Twitter at @growingwisdom.
---
Saturday: Morning snow ending early in the afternoon, gradually changing to rain before ending south of Boston. Highs in the mid- to upper 30s later in the day.
Saturday Night: Temperatures steady or rising with some spotty drizzle.
Sunday: Periods of rain and mild. Highs occur between 47-53, but fall dramatically late in the day or early evening.
Monday: Mainly sunny and chilly. Highs in the 20s.
Tuesday: Lots of sunshine, highs in the mid 30s.