What To Know For Boston's First Night Festivities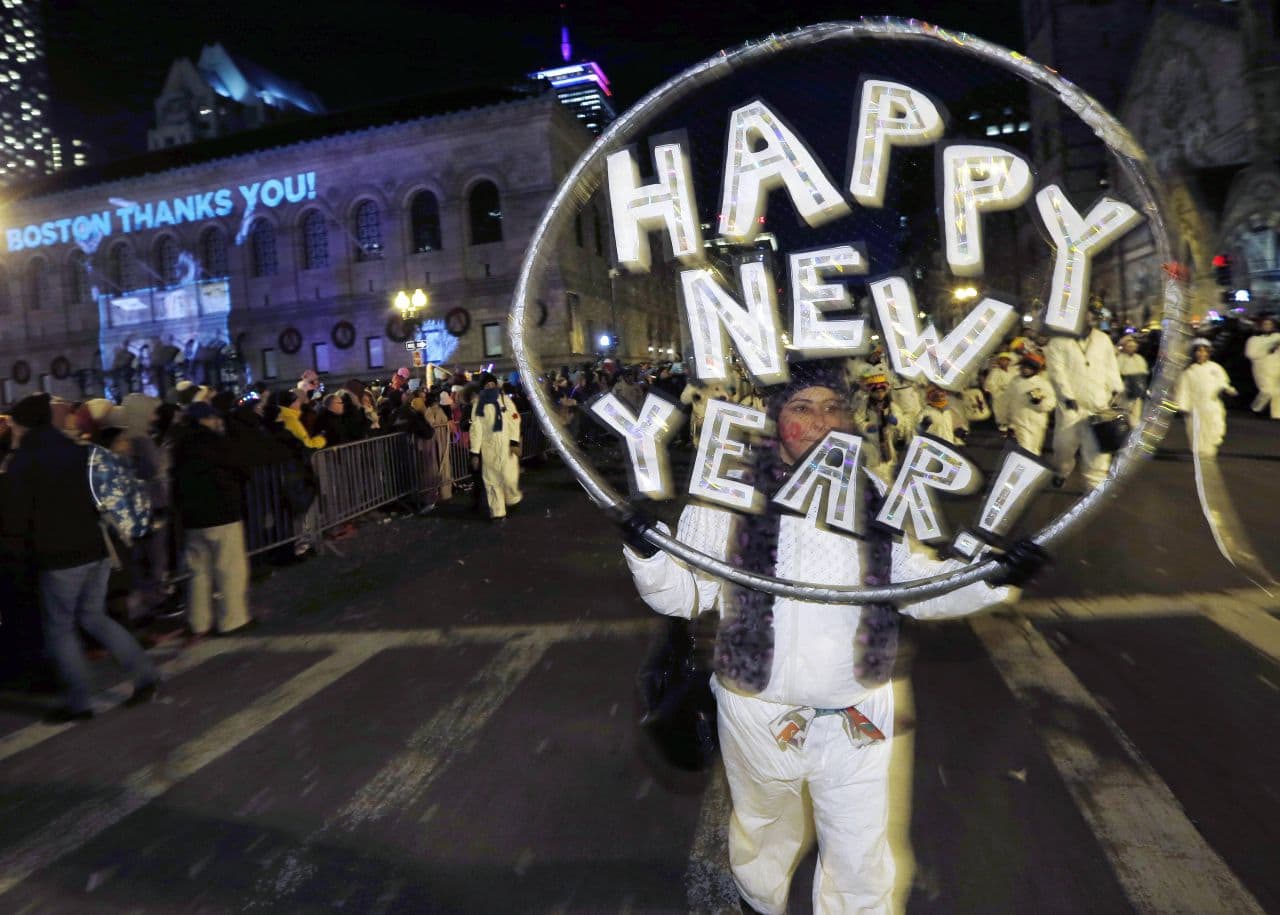 This article is more than 4 years old.
It's almost time to wave goodbye to 2016 and say hello to 2017 — and Boston city officials want revelers to be responsible as they ring in the new year at the city's First Night festivities.
According to Boston Mayor Marty Walsh, almost 400,000 visitors attended First Night 2016 activities. Walsh told reporters at a press conference Thursday that the city is looking forward to similarly high attendance levels on Saturday.
"First Night in Boston is a great night, a great tradition," Walsh said. "It's a chance for people to come together and have fun and start the new year on a good, positive note."
Walsh and Boston Police Commissioner William Evans said First Night 2017 events will be family-friendly and should remain that way.
"This is about family, this is about fun," Walsh said. "We're expecting people to celebrate responsibly and respectfully in every single neighborhood in the city of Boston."
Both Walsh and Evans said there are no credible terror threats to First Night activities in the city. However, they said revelers can expect to see increased security measures, especially in the wake of the deadly truck attack on a Christmas market in Berlin that killed 12 people and wounded 48 others.
"You'll see some heightened security out there, but you won't see all of it," Evans said. "Also, we'll have a lot of undercover officers. We'll have some bomb assets in the area, so people shouldn't be afraid to come out."
Walsh echoed those sentiments and said that security is always a priority for First Night planning — and that people should be able to enjoy themselves in peace at the festivities as they look forward to 2017.
Walsh discussed that while some may have found 2016 to be a stressful year, First Night can act as a reset for some.
"For us, I think every First Night is kind of a new beginning, a new year," Walsh said. "As far as the city, we have a lot planned for 2017. I know there's some concern about what happened on a national scale, but in Boston, we're going to continue to move forward and continue to be an open, inclusive city for everyone. We're going to continue the great things that are happening and build upon them."
First Night First Day General Information
All First Night and First Day events are free and open to the public.
First Night festivities start at 12 p.m. Saturday and last through 12:30 a.m. First Day activities start at 11 a.m. Sunday and end at 2 p.m.
Most of the scheduled events are set to take place in Copley Square.
Stations for lost children and Boston EMS aid stations will be set up in the area as well: one at Copley and one near the Common at Beacon Street and Charles Street.
Increased Security?
Both the Boston Police and Fire departments will have extra crews on hand as a precaution. Again, city officials say there are no known threats to the city's First Night events. Expect to see barricades blocking roads around the Copley Square area, similar to how BPD now blocks off areas along the Boston Marathon route using dump trucks. Commissioner Evans said this will be to prevent any drivers from trying to harm crowds.
What Time Do Bars Close?
You don't have to go home — but on New Year's Eve — you will have to leave bars in the city by 2:30 a.m.
In the past, bars and clubs in Boston have been allowed to stay open late on New Year's as long as they weren't serving alcohol.
This year, bars will have to shut down at 2:30 a.m. regardless of if they're serving alcohol or not. City officials say it is a step to improve public safety.
How Does Now-Legal Marijuana Affect First Night?
While marijuana is now legal in Massachusetts, it is still illegal to smoke it in public. Walsh advised First Night attendees to be responsible about any marijuana use, especially on New Year's.
"Don't smoke in a public park, don't smoke in a places that are posted there's no smoking," Walsh said. "There is no smoking in Boston Common. There is no smoking in the Copley Square park. You'll be written up with a violation for smoking in public, whether it's a cigarette or a joint."
What's The Story With First Night Fireworks?
For the first time, the city's First Night midnight fireworks show over the harbor is being relocated over Copley Square. Starting at 7:30 p.m. Saturday, the Countdown on Copley celebrations begin with live music, pyrotechnics and a light show before the midnight fireworks kick off.
Organizers have said moving the midnight fireworks from the harbor to Copley was initially due to a lack of funds, but they also say it will help keep crowds and events centrally located in the Copley area.
Fireworks will still be held over Boston Common, though. The Boston's Family Fireworks display starts at 7:00 p.m.
Transportation Options And Road Closures
Expect to see some road closures and parking bans in areas of Boston throughout the weekend.
According to Boston's First Night traffic advisory, temporary street closures will be in effect on:
Boylston Street, from Exeter Street to Tremont Street, 4 p.m. to 8 p.m. on Dec. 31, 2016
Charles Street, from Park Plaza to Beacon Street, 5 p.m. to 8 p.m. on Dec. 31, 2016
Dartmouth Street, from St. James Avenue to Boylston Street, 10 a.m. on Dec. 31, 2016 to 1 a.m. on Jan. 1, 2017
City officials are encouraging the use of public transportation to get to and from First Night and First Day events.
The MBTA is keeping a Saturday schedule on New Year's Eve for the Red, Orange, Green and Blue T Lines — extra trains will be operating from 3 p.m. to about 1 a.m. Sunday.
Additionally, the MBTA says it will not collect fares on any of its services on New Year's Eve starting at 8 p.m. New Year's Day will see the T running on a normal Sunday schedule — and you will have to start paying fares again.
New Year's Eve commuter rail service is running on a modified Saturday schedule with additional trains being provided for outbound service from North and South Stations. On Saturday, bicycles will not be allowed on inbound trains from 10 a.m. and 6 p.m. and all outbound trains from 4 p.m through the end of New Year's Eve service. New Year's Day will see regular commuter rail service resume on a Sunday schedule.
With reporting by WBUR's Jon Cain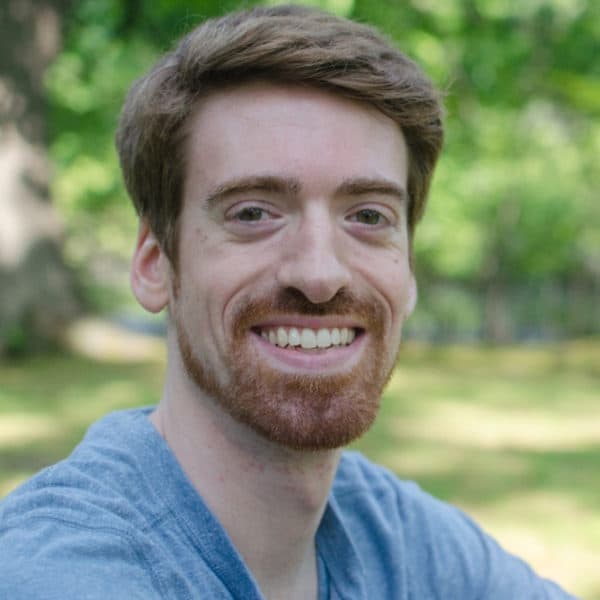 Bob Shaffer Producer
Bob Shaffer is a producer in WBUR's newscast unit.