Fugitive Morales Is Caught In Somerville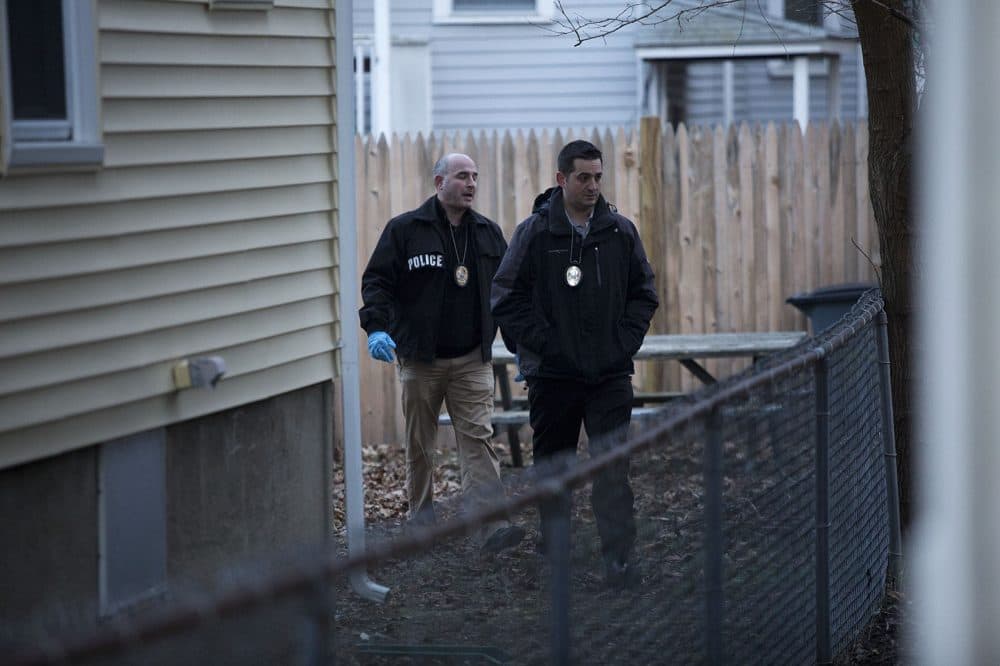 This article is more than 3 years old.
Fugitive James Morales, who escaped from a Rhode Island detention facility over the weekend, has been captured in Somerville, Massachusetts State Police said.
Police said Morales, a native of Cambridge, was arrested Thursday afternoon by Trooper Joseph Merrick during an on-foot pursuit in Somerville's Foss Park area.
Police said Merrick spotted Morales near Route 28, and Merrick pursued on foot for about two blocks, apprehending Morales when the fugitive tried to jump a fence.
Earlier Thursday, police were trying to determine whether Morales was the suspect who attempted to rob a Bank of America in Central Square in Cambridge. The man passed a note to a teller demanding money, but then fled without any cash.
State police said they were in Somerville after a second attempted bank robbery Thursday.
The 35-year-old former Army reservist was discovered missing from the Wyatt Correctional Center in Central Falls, Rhode Island, late on Saturday night.
Morales had been held awaiting charges that he stole 16 guns from an Army Reserve center in Worcester in 2015. He also was facing child rape charges.
Wyatt warden Daniel Martin had said it took more than three hours to discover that Morales was missing and that he escaped by climbing a basketball hoop to reach a rooftop, cutting through a fence, and climbing through razor wire.
Two corrections officers from the Wyatt center have been placed on paid leave.
In a news conference Thursday evening, Somerville Mayor Joseph Curtatone praised law enforcement for "putting themselves on the line to capture a very dangerous person."
With reporting by WBUR's Benjamin Swasey and The Associated Press. More: 
This article was originally published on January 05, 2017.