Mass. To Begin Background Checks For Uber And Lyft Drivers Friday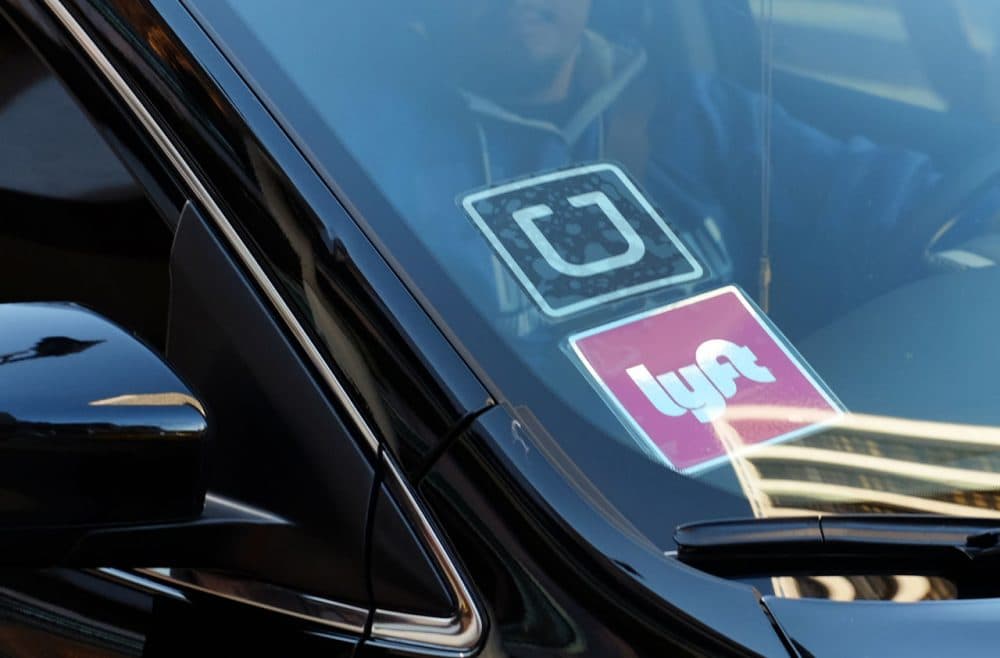 This article is more than 3 years old.
Tens of thousands of drivers for ride-hailing companies Uber and Lyft will begin undergoing what Massachusetts officials are calling the most stringent background checks for the industry in the United States.
The checks, set to launch Friday, are designed in part to make sure a driver isn't a registered sex offender and will be overseen by a newly created division of the state Department of Public Utilities. A few ride-hailing drivers have been charged with rape, sexual assault and assault with intent to murder in Massachusetts.
Under an agreement struck with the companies, Uber and Lyft will perform multi-state commercial criminal and driving background checks for each driver operating in Massachusetts. The companies also will check drivers against the Department of Justice's National Sex Offender Public Website.
Any driver who fails the check must be disqualified.
The driver information will be sent to the Department of Public Utilities, which will run each name through the state's criminal and sex offender registries and warrant management system. The department then will check each driver's record with the Massachusetts Registry of Motor Vehicles.
The agreement also requires the companies to perform checks of driving records for all their drivers in Massachusetts twice a year.
The process is supposed to be completed by April.
Gov. Charlie Baker said the agreement will help guarantee the safety of the riding public.
"This agreement will set a national standard for the most comprehensive state background checks for [ride-hailing] drivers," Baker, a Republican, said when he unveiled the agreement in November.
While the agreement is described as voluntary, a state law that created new operating rules for ride-hailing firms envisioned the two-tiered driver screening system, with one check performed by the companies and the other by the state. That law, signed by Baker in August, also sets new insurance standards and pricing guidelines for the companies.
Baker said Uber and Lyft agreed to voluntarily launch the background checks a year ahead of schedule.
The companies and the state have their work cut out for them. Uber said it has more than 20,000 drivers in the Bay State, and Lyft said it has thousands but declined to be specific.
The companies said they're ready to work with the state.
"We have been coordinating closely with the [Department of Public Utilities], and we are ready to begin sending the required driver information to them," Lyft spokesman Adrian Durbin said.
The focus on background checks came after reports of a handful of criminal incidents involving drivers working for ride-hailing services.
In July, police said an Uber driver sexually assaulted a passenger during a trip from Methuen. In September, authorities said an Uber driver raped a woman in the Boston area. And on Christmas Day, a Lyft driver was accused of stabbing a woman in the neck during a dispute in Boston over how many passengers she would transport.
Not everyone thinks the background checks go far enough.
Cab drivers have argued the agreement holds Uber or Lyft drivers to a lower standard in Boston, where cab drivers must be fingerprinted. The new law doesn't require fingerprinting of ride-hailing drivers.
A federal judge last month dismissed a lawsuit by cab companies. The judge said the new state law prohibits local governments from creating their own rules for ride-hailing services.
This article was originally published on January 05, 2017.