Which Of These 4 MBTA Questions Would You Like Us To Pursue?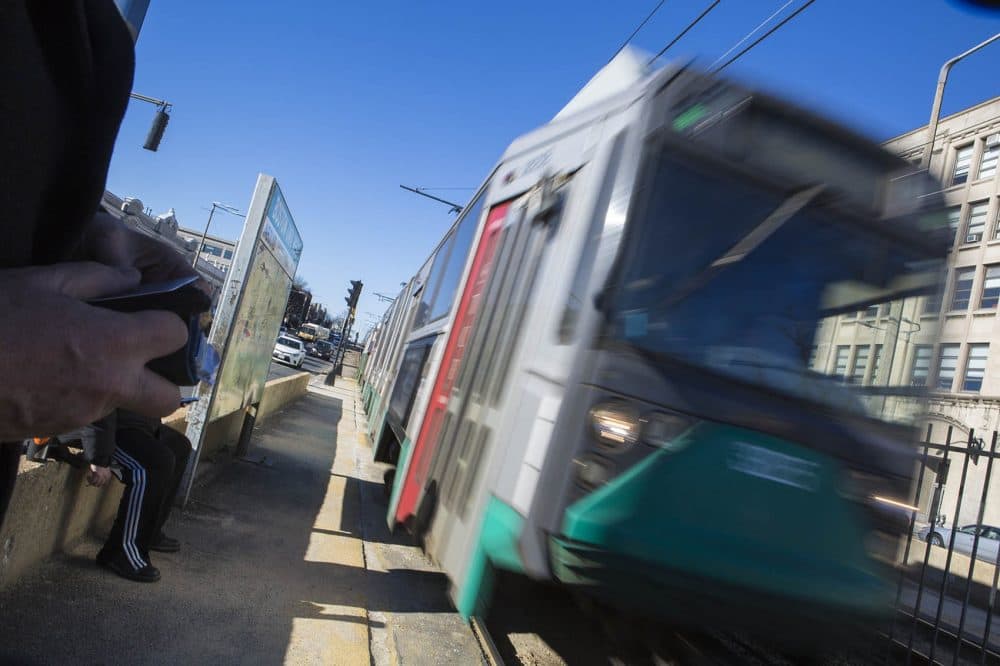 This article is more than 3 years old.
1/18 Update: Many thanks to everyone for voting on the MBTA questions we gathered from readers — we had nearly 500 votes!
And the question you chose was: Can't one of the area's engineers figure out how to stop the awful squealing on the Green Line (and Red and Orange lines)?
I'll get to work on that. We'll update this post with a link to my report.
Original Post:
I asked you for your questions about the MBTA, and you had a lot!
Now let's pick one of your questions for me to answer.
In total, we received about 50 questions, covering many issues you've been having on trains and buses, and the system and its future plans. From those we've narrowed down four we think we could pursue and find an answer. (Some questions have been edited for clarity, or if multiple people asked about the same topic, we tried to combine them into one question.)
Below, you can vote for the question you'd like me to follow up on. A note before you vote: Clicking on a question is a vote for that question.
This article was originally published on January 09, 2017.