Early Winter Sunset 'A Drag'? Panel Considers Keeping Mass. On Daylight Saving Time Year-Round
Play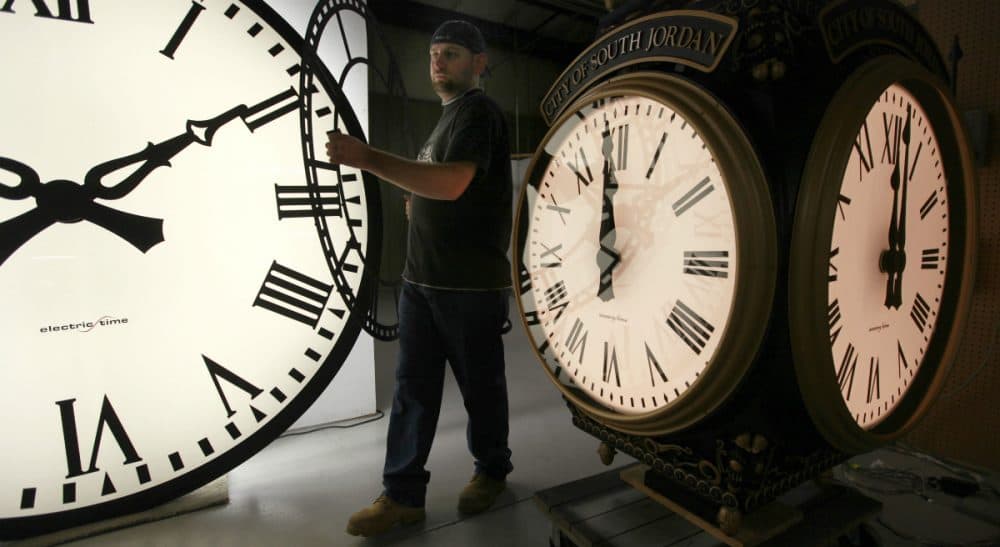 This article is more than 6 years old.
Should Massachusetts remain on daylight saving time — permanently?
That's the question now being considered by a special legislative commission. The panel met for the first time Wednesday.
"I think I'm not alone in thinking that a 4 p.m. sunset is a drag," said commission member Tom Emswiler of Quincy, whose proposal for year-round daylight saving time two years ago resulted in the panel, which was named to review the pros and cons.
Sen. Eileen Donoghue (D-Lowell), the commission chair, says it will take a data-driven approach to examine the effects a time change would have on a variety of factors, including the state's economy as a whole, education, citizens' health, transportation, energy consumption and commerce.
While commission members say they are approaching this concept with an open mind, Emswiler is very much in favor of the change, for several reasons.
"I found that when we spring forward, in March, there are more heart attacks, especially for people under the age of 65, without a compensatory benefit in the fall to offset the extra heart attacks," he said. "We also have more car accidents in the spring as people lose an hour of sleep. Also, in the winter with the early sunset we have more pedestrian fatalities and car accidents."
Emswiler also contends the change would save energy, with people not having to turn on their lights at home so early in the day.
But not everyone on the commission is convinced.
"If you try to solve one problem, are you creating another?" asked state Rep. Paul Frost, an Auburn Republican. "For example, kids in the morning, walking to school, walking to their bus stops, are we going to be asking kids to do so in the dark, for a longer period of time than it currently is?"
He says he is interested in looking at potential health benefits, but has other concerns.
"Maybe the evening commute you won't be driving right off into the sunset when you're heading west as much," Frost said, "but are we just moving that problem to the morning commute and saying, 'Now you're going to have more sun glare heading into your face as you head east.' "
Members of the commission will meet to discuss the proposal once a month, but they don't have a lot of time. The Legislature hopes to have the commission's report completed by the end of March.