Boston Police Partner With Big Brothers Big Sisters To Mentor City's Youth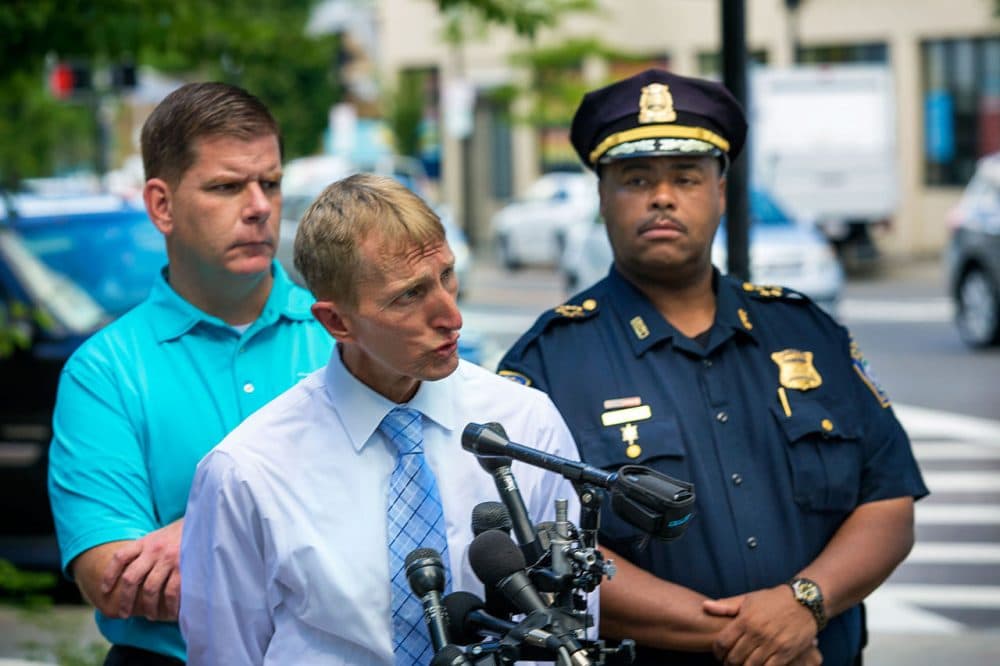 This article is more than 3 years old.
In an effort to strengthen relationships with the city's youth, the Boston Police Department is teaming up with Big Brothers Big Sisters of Massachusetts Bay to launch a mentoring program that will pair officers with young people.
Mayor Marty Walsh announced the initiative Thursday and said it will build off the department's existing community policing efforts.
"Our goal is that when young people see police in our neighborhoods, they won't be afraid and they also will have a caring trusting adult that they can sit and talk to," Walsh said.
"This is one of the best things we can do and you can do for a young person in our city — to listen to them, to spend time with them and just be there for them," he later added.
The program will start with 25 officers initially. That could possibly expand in the future. It will be a voluntary program, according to the city. The officers will spend a few hours each month with their mentee doing everything from playing sports to helping them with their homework. The police department and Big Brothers Big Sisters will work together to reach out to officers and to identify children in the city that could use a mentor.
Wendy Foster, the president and CEO of Big Brothers Big Sisters of Massachusetts Bay, said the goal is to build long lasting one-on-one relationships.
"Children with a Big Brother or Big Sister are far more likely to feel confident, to do better in school, to graduate from high school, to have high aspirations and ultimately go on to college," Foster said.
And Boston police believe those relationships could have an impact on crime.
"Our success in locking up less kids is all about building relationships," Commissioner Bill Evans said, referencing that arrests in the city have gone down 25 percent in the last two years. "That's working with the kids in the school, that's working with them after school, that's doing home visits and indirectly the numbers have come down."
The mentorship program is part of Walsh's Mentoring Movement, which launched last year with a goal of recruiting 1,000 new mentors in Boston over two years. Foster said through that effort her organization has been able to match more than 500 new children with a mentor. Overall, Foster said more than 1,300 children have been matched with mentors.
One of those mentors is Officer Jeffrey Lopes, who grew up in Dorchester and has been a Big Brother since 2015. Lopes said he saw a lot of his friends "fall into the wrong path" when he was growing up and that motivated him to become a mentor and a police officer.
"We have a lot of youth in the city who come from single parent homes. They don't have young men or young women to look up to and I think this program will be significant in making that happen," Lopes said.
The police mentoring initiative is part of a national program run by Big Brothers Big Sisters of America called "Bigs in Blue." The Boston program is the second one in the state. The Barnstable Police Department launched its own program last month.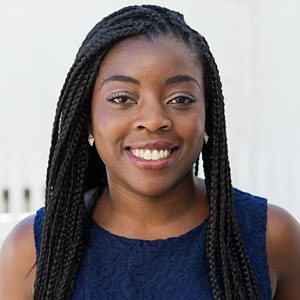 Zeninjor Enwemeka Reporter
Zeninjor Enwemeka is a reporter who covers business, tech and culture as part of WBUR's Bostonomix team, which focuses on the innovation economy.