Facing Reelection Challenge, Walsh To Give State Of The City Speech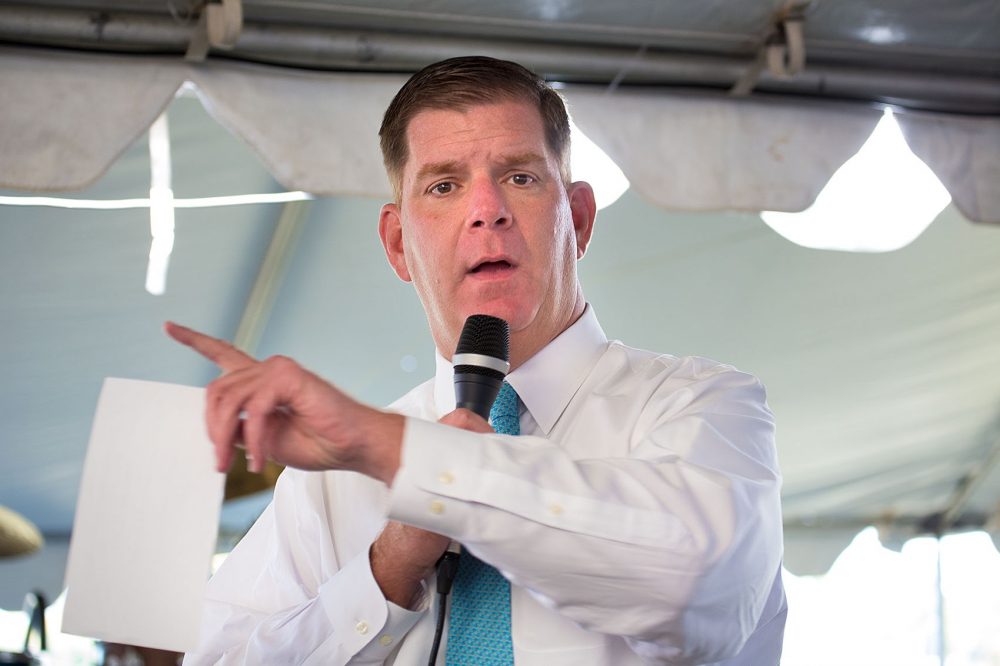 This article is more than 3 years old.
Boston Mayor Marty Walsh is set to give his annual State of the City address Tuesday evening.
Walsh faces reelection later this year.
The speech comes days after City Councilor Tito Jackson announced he is challenging Walsh for the mayoralty.
Walsh dedicated much of his last State of the City, in 2016, to challenges facing the city's public schools.
The mayor will deliver the remarks from Symphony Hall. We'll have live coverage — both on air and online — beginning at 7 p.m. Tuesday.