Bristol, Plymouth Sheriffs Sign On To Immigration Enforcement Partnership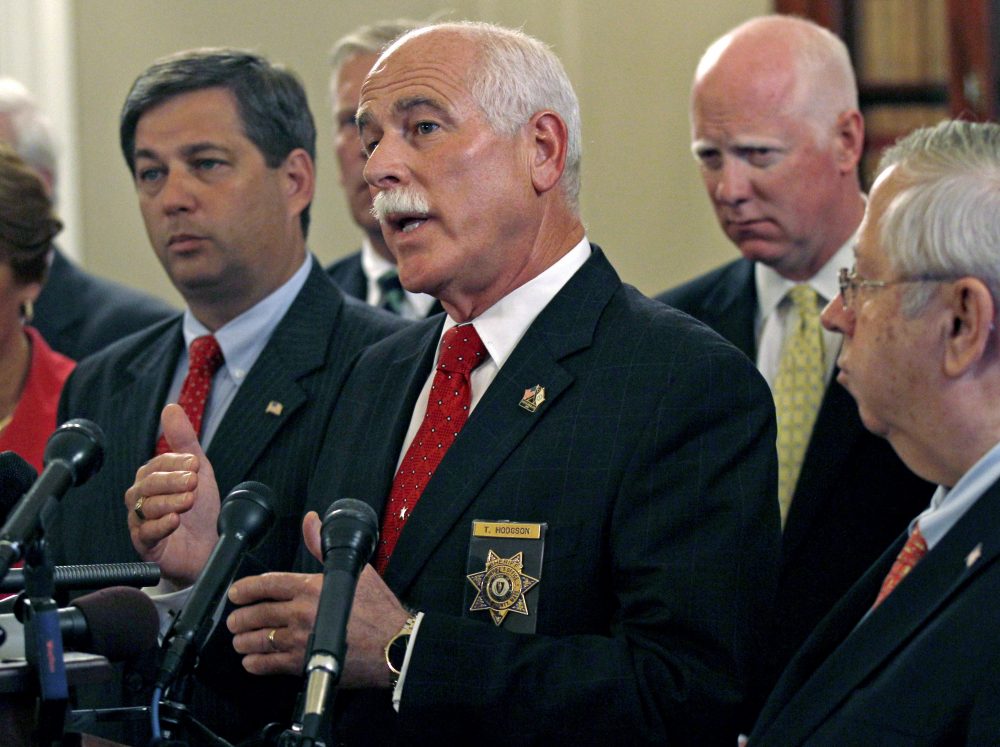 This article is more than 5 years old.
The sheriffs of Bristol and Plymouth counties on Wednesday plan to sign a partnership with federal immigration officials to increase immigration screenings among their inmates.
The sheriffs are signing on to U.S. Immigration and Customs Enforcement's 287(g) program, which grants state or local entities delegated authority for immigration enforcement.
After federal training, up to a dozen Bristol County corrections officers will be authorized to question inmates about their immigration status. According to The Boston Globe, Plymouth will assign two or three officers to the training.
"We need to be able to identify anyone foreign born who may go out and commit a crime," Bristol Sheriff Thomas Hodgson told WBUR, "and the best way to do that is to make sure we have all the tools available to us to identify these people while they're in our custody."
The state Department of Correction is already involved in the 287(g) program.
The American Civil Liberties Union of Massachusetts objects to the sheriffs' agreement with ICE. The ACLU's Laura Rotolo says it's a move by the sheriffs to align with President-elect Donald Trump's immigration and deportation proposals.
"The only way that Trump will be able to deport as many people as he's saying is through intense collaboration with cities, towns and counties," Rotolo said.
Earlier this month, Hodgson controversially offered to send county inmates to help build a border wall with Mexico, as Trump has proposed.
With reporting by WBUR's Sara Rose Brenner