Beacon Hill Lawmakers Start Looking Into Potential Pay Raises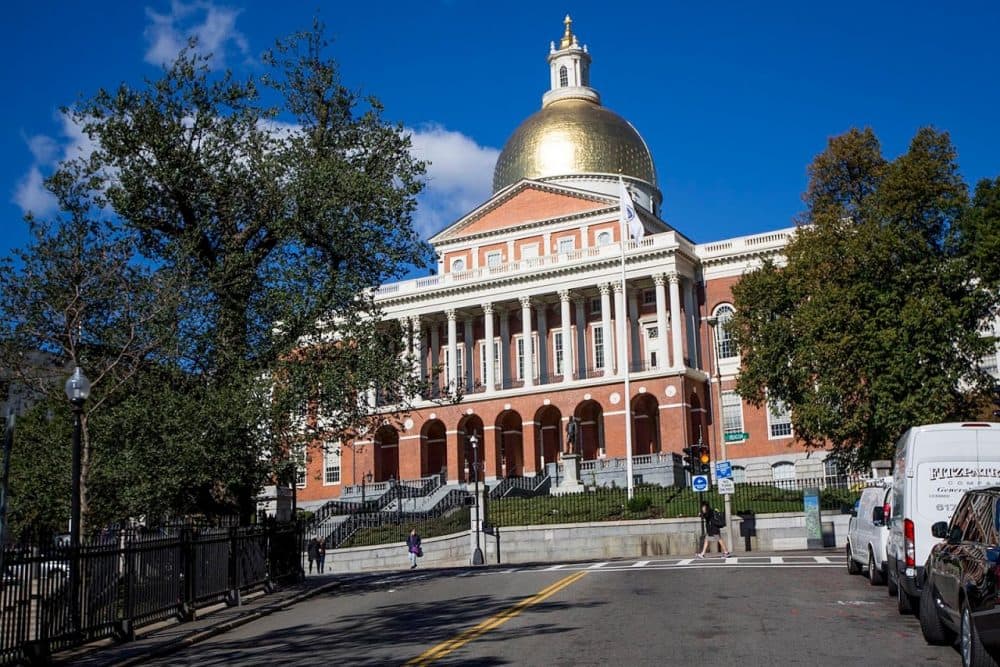 This article is more than 3 years old.
Beacon Hill lawmakers waded into potentially treacherous political waters Thursday as they started the ball rolling on what could become significant pay raises for legislative leaders and statewide officeholders.
Two years after a special, non-partisan commission recommended raising the salaries of the state's most powerful public officials, leadership in the House and Senate convened a hearing on short notice to discuss the panel's work. More than two dozen members of the House and Senate Ways and Means committees showed up to listen.
Top lawmakers offered no hints as to whether they planned to forge ahead, but it's possible that leadership may want to take on the issue early in the two-year session and as far removed from re-election campaigns as possible.
"There was a hearing on Ways and Means today," Rep. Paul Donato said after the roughly one-hour meeting. "Now the question is, what's Ways and Means going to do with the report. Are they going to send it out as a bill, or are they just going to digest it as a report and be done with it, and then we'll go to the next step."
The House and Senate held their sessions open while the hearing was taking place, but then adjourned until Monday.
The 2014 commission, chaired by UMass Boston Vice Provost Ira Jackson, recommended significant increases in salary for the governor, speaker, Senate president and all other constitutional officers.
Comparing their current wages to comparable positions in the private sector, Jackson told lawmakers that higher pay, though "inherently controversial," was essential to maintaining talent and integrity in government.
"Compensation of public officials should be adequate enough to attract and retain qualified individuals to a public career and ensure that there's not a temptation to betray the public trust. We also believe strongly that personal wealth should not be a prerequisite or qualification of service," said Jackson, who served as revenue commissioner under former Gov. Michael Dukakis.
No one other than members of the two-year-old commission testified in favor of pay increases.
Chip Faulkner, who represents Citizens for Limited Taxation, was the only voice raised in opposition. He argued that the Legislature should not boost its own pay during a time of economic uncertainty for the state and while some state-funded programs are coping with level or reduced funding.
"We're running a budget deficit and according to some reports the budget deficit coming this July could be as much as $500-600 million in the state budget. Giving these raises or publicizing these increases in pay in the face of a budget deficit is just not kosher," Faulkner said. "Why would you do that? If people are suffering under budget cuts that the governor has had to make, then why are other people getting raises from $102,000 to $170,000?"